Best Marijuana Stocks For Your 2022 Long Term Portfolio
Are you looking for top marijuana stocks to buy for 2022? In March the best cannabis stocks to invest in are experiencing a downtrend as cannabis earnings continue. In general, the cannabis sector began 2022 establishing new lows and has continued trading at lower price points. One area of pot stocks that has held its value better than the rest is cannabis REITs. As extreme market volatility continues to affect investors and most pot stocks marijuana REITs could be a way to invest in cannabis long term.
In the past few years, many leading cannabis companies have turned to real estate investment trusts to help them expand their cultivation facilities and raise capital for upgrades. This has allowed them to build a financial relationship with top cannabis companies while they are considered federally illegal. Specifically, some of the cannabis REITs also provide a dividend to shareholders as an incentive for long-term investing.
This is something rarely seen with cannabis stocks and further adds to its long-term allure. In the first quarter of 2022, some of these marijuana REITs experienced a significant decline that has created an opportunity for new investors. In the next five years, many analysts are forecasting substantial growth in the cannabis industry. Many leading cannabis companies have established long-term lease agreements with marijuana REITs that investors could see residuals from for many years to come.
Investing In Pot Stocks And The Future Of The Cannabis Industry
Before investing in cannabis stocks, it's important to do your own due diligence on a company. Researching a company's financials and press releases can help you find the best-performing businesses. In addition, looking at how a stock performs in the market can help you establish the best entry for your position. When investing long term many investors make tier entries into a position. With this technique, investors enter a position in stages until they reach the desired position size. This method allows them to take advantage of lower price points the stock experiences.
[Read More] 3 Marijuana Stocks To Watch The First Week Of March
As the invasion of Ukraine by Russia continues to affect the overall markets top cannabis stocks could offer an investment opportunity in 2022. While most leading US MSOs deliver earnings in March let's look at 3 top marijuana stocks to watch for long-term investing.
Best Marijuana Stocks For Your Long Term Portfolio In 2022
Innovative Industrial Properties, Inc. (NYSE: IIPR)
Power REIT (NYSE: PW)
AFC Gamma, Inc. (NASDAQ: AFCG)
Innovative Industrial Properties, Inc.
Innovative Industrial Properties, Inc., a real estate investment trust focused on the regulated cannabis market in the United States, is one of the largest marijuana REITs. Currently, the company has 7.7 million square feet of rentable space available, with plans to add another 2.7 million square feet soon. Many of these properties are fully leased, with a lease term of 16.7 years on average. Currently, the corporation operates 105 properties in 19 states. IIP has committed $1.5 billion and guaranteed another $391.7 million in tenant reimbursements for property repairs as of February 10th.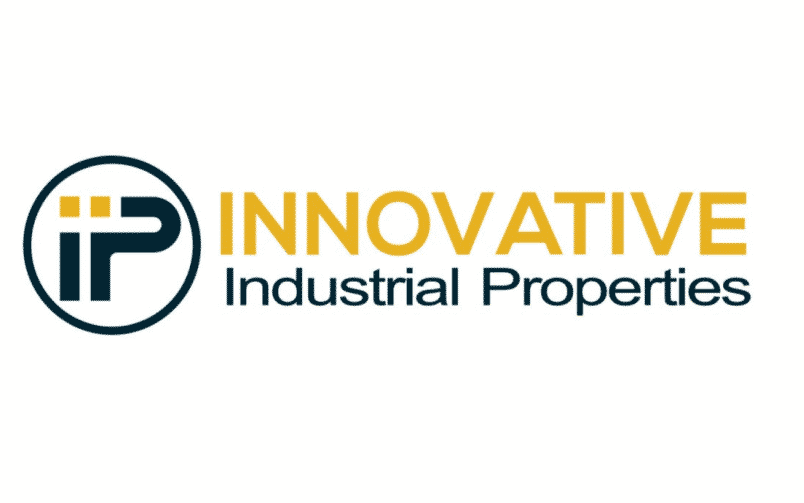 IIP continues to purchase properties, primarily in Pennsylvania and Massachusetts and anticipates a major increase in its lease portfolio in 2021. After the market closes on February 23rd, the company will announce its fourth quarter and year-end financials. One transaction that might have driven down IIPR stock is the exchange of $2.3 million in cash and 1,684.237 shares for $110 million in exchangeable senior notes due in 2024.
On February 23rd, IIP released its fourth-quarter and full-year 2021 results with total revenue of $204.6 million. Of this net income of $112.6 million is attributable to common shareholders.  In 2021 the company declared a dividend to shareholders totaling $5.72 per share an increase of 28% from 2020. In addition, IIP invested $714 million in new acquisitions investments and existing properties and construction loans. By the end of 2021, the corporation added 27 properties to its portfolio in Colorado, Pennsylvania, and North Dakota.
IIPR Stock Performance
On March 2nd, IIPR stock closed at $190.26 and is down 3.07% in the last month of trading. The stock is currently trading in a 52-week price range of $160.91-$288.02, down 27.63% year to date. IIPR stock has a 12-month median price objective of $270.00 per share, according to CNN Business analysts. In this example, this would be a 41.64% increase over the previous trade price of $190.26.
[Read More] Marijuana Stocks To Watch Right Now? 4 Companies Reporting Earnings This Week
Power REIT (PW)
Power REIT is a real estate investment trust specializing in long-term real estate with high risk-adjusted returns. The company, for example, has a growing portfolio of CEA buildings, like greenhouses and processing units. The residences are currently rented to tenants who are permitted to cultivate medical marijuana on the premises. The properties are earmarked for expansion, and Power REIT has the cash on hand to make the required improvements. Greenhouse facilities owned by Power REIT offer a long-term growth opportunity.

By acquiring a 10-acre location with a 12,000-square-foot greenhouse, Power REIT expanded its footprint in Colorado. As a result, the company currently owns 83 acres of investment land and 383,328 square feet of CEA buildings scattered throughout Southern Colorado. In September, the company invested $18.4 million in a 556,146-square-foot cannabis greenhouse and processing facility. This will be Michigan's and one of the country's largest cannabis cultivation facilities. As of November, Power REIT owned 21 CEA buildings totaling more than 1 million square feet. In the third quarter, the trust paid $0.484375 per share in dividends, for a total of $1.9375 per total share.
PW Stock Performance
PW stock closed on March 2nd at $48.98 down 23.48% in the last month of trading. Currently, the stock has a 52-week price range of $32.48-$81.99 and is down 28.90% year to date. According to analysts at Market Beat PW stock has a consensus price target of $86 per share. In this case, this would represent an upside of 75.6% from its last trading price of $48.98.
[Read More] Looking For Top Marijuana Stocks To Buy? 3 To Watch Right Now In March
AFC Gamma, Inc.
AFC Gamma, Inc. is a well-known cannabis company that has a healthy cash flow and activities. The 2020-founded firm focuses on real estate security and other collateral, as well as sites in states with strong supply/demand fundamentals and good legislative conditions. AFCG specializes in first-lien loans, mortgage loans, construction loans, bridge financings, and other unconventional financing solutions. The cannabis industry's tremendous expansion has been the focus of AFC Gamma's most recent attempts. With Verano Holdings Corp. (OTC: VRNOF), the company agreed to a $250 million credit upsize and a $100 million option in October.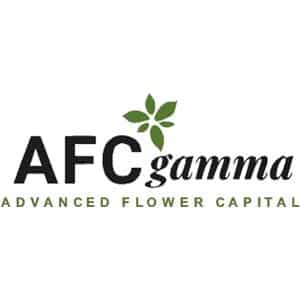 AFC Gamma reported a third-quarter net income of $7.9 million, or $0.48 per common share, in November. New commitments were $119.2 million, while new and existing obligations totaled $89.3 million, according to the corporation. The corporation paid a $0.50 dividend per share for the fourth quarter in December. This is up from $0.43 in the third quarter of 2021 by 16 percent. For the fourth quarter of 2021, the business reported gross originations of $127.3 million in January. Acreage Holdings, Inc. (OTC: ACRHF) has received a $150 million credit facility from AFC Gamma to assist it to achieve its expansion goals.
On January 5th, the company announced the pricing of its public offering of 3 million common equity shares at $20.50 per share. The estimated gross proceeds are $61.5 million before deducting underwriting discounts and commissions. The company will announce its fourth quarter and 2021 earnings on March 10th before the bell.
AFCG Stock Performance
AFCG stock ended at $19.62 on March 2nd, down 2.29 % from the previous month. The stock is down 9.33 % in the previous six months, with a price range of $18.07 to $25.50. Tip Ranks experts estimate a 12-month average price of $26.00 per share for AFCG shares. This forecast indicates a 32.52 percent gain over the stock's most recent trading price of $19.62.