Best Marijuana Stocks For Long-Term Investments In 2022
Have you thought about investing for the long term in the top marijuana stocks? At the present time, finding long-term investments with consistency may be challenging given the market volatility. It is also important to understand the volatility associated with the cannabis stocks to watch right now. In general, over the long term, cannabis REITs have been among the greatest performers on the marijuana stock market. Some may be getting ready for another run given their stellar investor returns over the previous five years.
Cannabis REITs have ranked among the best-performing marijuana equities in recent years. One reason for this is the fact that many marijuana REITs offer shareholders dividends, which is still unusual for cannabis companies. As a result, these top marijuana stocks have garnered interest from numerous institutional investors and private equity organizations.
Additionally, it is expected that over the next five years, the cannabis industry could more than double in size. This could support the steady expansion of marijuana REITs. Let's look at two of the top cannabis stocks for your long-term portfolio right now if you're an investor seeking long-term holdings in the industry.
[Read More] Top Marijuana Stocks To Watch This Thursday
Best Cannabis Stocks To Watch Long Term
Innovative Industrial Properties, Inc. (NYSE: IIPR)
AFC Gamma, Inc. (NASDAQ: AFCG)
Innovative Industrial Properties, Inc.
A cannabis REIT with a focus on the US legal cannabis market is Innovative Industrial Properties, Inc. 7.7 million square feet of rentable space are now available to the corporation, and 2.5 million more are anticipated soon. Most of these structures are fully leased, with an average lease term of 16.4 years. The company currently has 111 properties distributed throughout 19 states. IIP had spent $2.4 billion on property renovations as of April, with an extra $227.1 million in projected rent payments. The company anticipates that as it continues to purchase properties, notably in Pennsylvania and Massachusetts, its lease portfolio will expand significantly in 2022.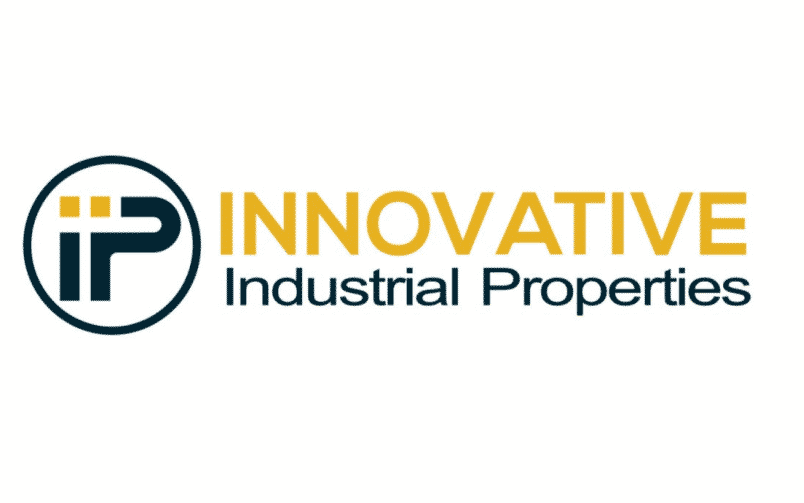 IIP reported total revenues for the first quarter of 2021 of $64.5 million, an increase of 50% from the same time in the previous year. Additionally, the $34.7 million, or $1.32 per diluted share, declared net income for the first quarter of 2022 went exclusively to the common stockholders. A quarterly dividend of $1.75 per common share was issued by the firm on April 14, 2022, an increase of 17% from Q4 2021. This amounts to a share-based yearly dividend of $7.00. Also, IIP announced a cash dividend for the third quarter of 2022 of $1.80 per common share, amounting to a total of $6.80 per common share for the year ending September 30, 2022, an increase of $1.34 or 25% over the year ending September 30, 2021.
Between January 1 and May 4 of this year, IIP made six purchases, while five lease revisions were made to upgrade additional properties. IIP announced a regular quarterly dividend of $0.5625 per share on June 15th. Recently, at a site in Pennsylvania, the company increased its real estate partnership with Green Thumb Industries. IIP has invested a total of $94.6 million in the 300,000-square-foot building.
IIPR Stock Performance
On September 21st, IIPR stock closed at $96.91 and is down 5.11% in the past month. The stock is currently trading in a 52-week price range of $87.47-$288.02, down 63.14% year to date. IIPR stock has a 12-month median price target of $162.50 per share, according to CNN Business analysts. In this forecast, this would be a 67.46% increase over the previous trade price of $96.91.
[Read More] Canadian Marijuana Stocks To Buy Before Friday?
AFC Gamma, Inc.
The well-known cannabis ancillary business AFC Gamma, Inc. has a strong cash flow and efficient business practices. The business, which was established in 2020, concentrates on supply and demand fundamentals, supply and demand locations, and real estate security and other collateral. In general, the areas of expertise of AFCG include first-lien loans, mortgage loans, construction loans, bridge financings, and other unorthodox financing options. AFC Gamma's most recent business initiatives have been centered on the cannabis market, which is expanding quickly. The company approved a $250 million credit upsize with Verano Holdings Corp. as well as a $100 million option (OTC: VRNOF).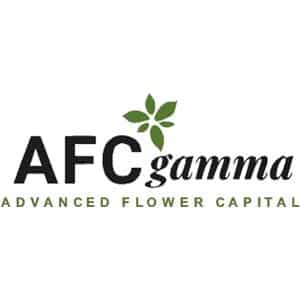 In the second quarter of 2022, AFC Gamma reported financial results with a net income of $11.4 million, or $0.58 per basic weighted average share of common stock. In the second quarter of 2022, the company generated distributable profits of $13.6 million, or $0.69 per basic weighted average share of common stock. Additionally, AFC paid a dividend of $0.56 per common share on July 15, 2022, for the second quarter of 2022. This is an increase of 47% from the second quarter of 2021. Also important, for the sixth consecutive quarter, the company's distributable earnings were higher than the declared dividend. AFC Gamma declares a $0.56 dividend per share for the third quarter that ends on September 30, 2022.
AFCG Stock Performance
On September 21st, AFCG shares closed at $16.81, a 10.06 percent decline from the previous month. The stock, which has a price range of $14.90 to $25.50, is down 26.14% year to date. At the present time, analysts at CNN Business predict that the 12-month average price for AFCG shares will be $22. In comparison to the stock's most recent trading price of $16.82, this prediction shows a gain of 30.80 percent.
[Read More] Top US Marijuana Stocks Right Now? 3 For Your October Watchlist
Pot Stock Investments For Q4 2022
For new investors searching for long-term investments to enter the cannabis sector, cannabis REITs may be a good option. You should always conduct your own research before making an investment in a company. In addition, to determine which companies are the best investments, you could look at their financial statements and press releases. These marijuana stocks might be the ones to watch now in September if you want to make long-term investments.