Best Cannabis Stocks For Q2 2022
Are you looking for marijuana stocks to watch as the market continues to show some downside? To start March the War in Ukraine has affected global markets and top cannabis stocks. In 2022 top pot stocks began the year establishing new 52-week lows in January. This was mostly related to the delays with federal cannabis reform in the US. In February new attempts to pass federal cannabis reform have been announced in the House and the Senate.
In general, these became a catalyst for cannabis stocks in early February but due to current market conditions, some of those gains have been given back. Now starting in March many leading US cannabis companies are scheduled to release their earnings as this month progresses. At the present time, top marijuana stocks are known to be one of the more volatile sectors in the market.
Currently, many active traders are taking advantage of the price swings to produce short-term gains.  In general, some traders use day trading and swing trading techniques to produce gains with cannabis stocks. In specific learning to read chart setups and being able to identify a stock's trading pattern can help make you a successful trader. Although some cannabis stocks are considered a higher risk-reward area of the market, they can produce gains on a short-term basis.
Finding The Top Pot Stocks To Invest In For March
Before investing in top pot stocks, it's important to always do your research on a company. In general, looking into a company's earnings and press releases can help you find the best companies to invest in. As the world watches the intensifying war between Russia and Ukraine the cannabis sector could have some upside in March. Let's look at 3 top marijuana stocks for your watchlist in March.
[Read More] 3 Canadian Marijuana Stocks To Watch This March
Marijuana Stocks To Watch In March 2022
TerrAscend Corp. (OTC: TRSSF)
TPCO Holding Corp. (OTC: GRAMF)
Lowell Farms Inc. (OTC: LOWLF)
TerrAscend Corp.
TerrAscend is a cannabis company based in Canada and the United States that cultivates and distributes therapeutic and adult-use cannabis. In general, with operations in Pennsylvania, New Jersey, and California, the company is a prominent cannabis operator in the United States. TerrAscend is a cannabis growing and processing company with locations in Maryland and Canada. The business focuses on the creation and marketing of hemp and cannabis-derived products, as well as artisan cannabis edibles. TerrAscend has released a line of Kind Tree-branded products in Maryland. Under the Kind Tree brand, the Maryland plant now produces 15 strains of flower, and it will soon add vapes and half-gram pre-rolls to the mix.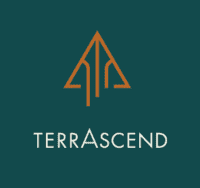 The company announced third-quarter 2021 results in November, with net revenues of $49.1 million, up 29% year over year but down 16% sequentially. As a result, TerrAscend's adjusted gross profit margin has decreased from 59 percent in Q3 2020 to 46 percent now. TerrAscend has pledged to be the state's exclusive manufacturer and maker of COOKIES branded merchandise, as well as to offer COOKIES to its three dispensaries, pending regulatory approval. The company gained certification permission for the purchase of Gage Growth Corp. (OTC: GAEGF) in Michigan in September. TerrAscend announced the hiring of Ziad Ghanem as president and chief operating officer on January 5th. After the bell on March 16th, the corporation will release its fourth quarter and full-year 2021 results.
TRSSF stock closed at $5.63 on February 28th up 11.26% in the last month of trading. Currently, the stock has a 52-week price range of $4.64-$14.03 and is down 22.02% in the last six months. According to analysts at Tip Ranks TRSSF stock has a 12-month average price target of $9.33 per share. In this case, this would represent an upside of 65.69% from its last trading price of $5.63.
[Read More] 3 Marijuana Stocks To Watch To Start Your Week
TPCO Holding Corp.
TPCO Holding Corp. is one of California's largest cannabis companies. Shawn Jay-Z Carter, a rapper and entrepreneur, as well as Caliva, a direct-to-consumer platform, and Left Coast Ventures, a hemp producer, are all members of the TPCO umbrella. Carter is the Chief Visionary Officer and Chief Brand Strategist of TPCO. In August, Troy Datcher was named the company's new Chief Executive Officer. Datcher's appointment is the first time in the United States that a Black CEO has led a large publicly traded cannabis company. Coastal Holdings Company, LLC was acquired in October, bringing the company's retail network to 11 shops and six delivery facilities.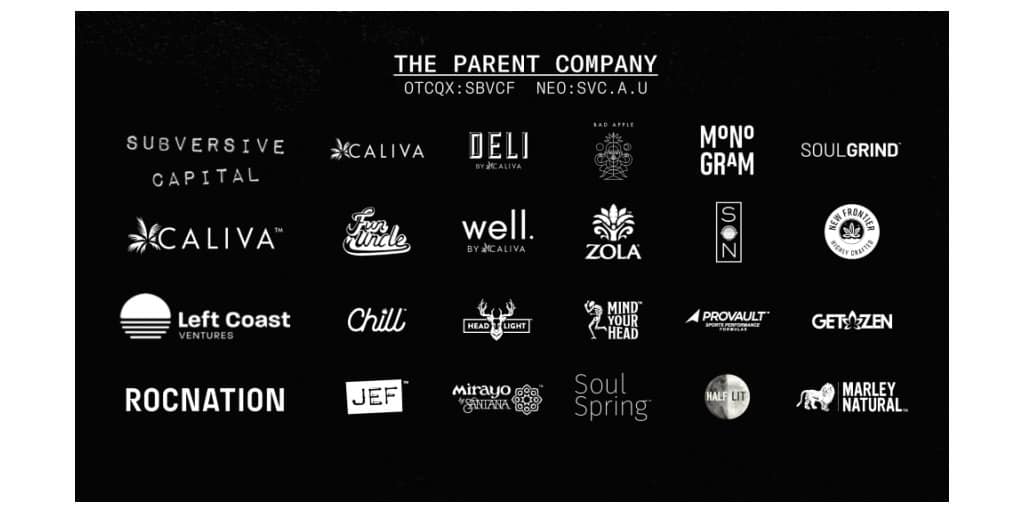 In November, TPCO announced net sales of $39.7 million and a gross profit of $6.1 million, or 15% of revenue, for the third quarter of 2021. In addition, in the third quarter, the company lost $16.2 million in Adjusted EBITDA. The company had $206.7 million in cash and equivalents at the end of Q3 2021. Tiffany McBride became Managing Director and Kerry Arnold to Chief People Officer at Social Equity Ventures in November. GRAMF stock closed at $1.44 on February 28th up 46.67% for the trading day. Currently, the stock has a 52-week price range of $1.01-$10.80 and is down 61.10% in the past six months.
[Read More] Best US Marijuana Stocks To Watch Right Now
Lowell Farms Inc.
Lowell Farms Inc is a cannabis company based in California that is rapidly expanding its market share. The company's main goals are to create an award-winning portfolio of licensed cannabis brands for cannabis consumers, as well as creative production capabilities, artisan craft cannabis growing, and the creation of an award-winning portfolio of licensed cannabis brands for cannabis consumers. Ascend Wellness Holdings has signed a licensing arrangement with the company. The two companies will work together to provide the Lowell Smokes brand to dispensaries in Massachusetts and Illinois. Lowell and Ascend announced in November that the Lowell Smokes brand will extend to Michigan. The well-known Lowell Smokes pre-roll packets will also be accessible in Illinois, according to the company. Illinois citizens will now have access to Lowell Smokes at eight retail sites around the state.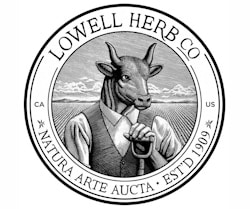 Lowell Farms released financial data for the third quarter of 2021 in November, showing sales of $12.5 million, down $12 million from the third quarter of 2020. Due to low wholesale pricing, bulk flower sales decreased 71 percent, or $3.9 million, in the third quarter. The corporation had a $7 million operating loss and an $8.7 million net loss for the quarter. Lowell's Adjusted EBITDA was – $5.2 million in the third quarter of 2021. In September, the business unveiled a limited-edition Hash Wrap at the Hall of Flowers trade event. After the bell today, the company will report its fourth-quarter and full-year 2021 results. The shares of LOWLF closed at $0.3734, on February 28th up 2.30% for the trading day. The stock is now trading in a 52-week price range of $0.227-$1.94 and is up 60.95% in the last month.