Cannabis Stocks In February 2022
In February top marijuana stocks have seen some upside after reaching new lows last month. News of another attempt to attach the SAFE Banking Act to a bill in the House and Schumer making an announcement on his continued efforts to introduce his bill sparked some upward momentum for cannabis stocks to start February. In 2022 many analysts are forecasting significant market volatility for the year.
In general, for pot stocks, this volatility has established new lows to start the year and could offer new investors better entry points. For the next five years, many analysts are predicting significant growth for the cannabis industry. One area of the cannabis sector that experienced significant declines in recent months is ancillary cannabis stocks. Ancillary cannabis companies are those companies that support the cannabis industry without touching the actual plant.
With most of these pot stocks setting their 52-week highs in February of 2021 they currently trade at much lower levels. In general, these companies are well-positioned to grow alongside the cannabis market as things progress in the US and the global markets. Although the cannabis sector has been badly beaten down in the market because of delays with federal cannabis reform this has added to the potential for new investors in 2022.
Making The Best Investments In Pot Stocks
At the present time, many cannabis investors have established long-term positions in the cannabis sector and actively trade the volatility on a short-term basis. In general, they use day trading and swing trading techniques to produce gains in the market. Before investing in marijuana stocks it's important to always do your own due diligence on a company. Researching a company's finances and press releases can help you find the best-performing businesses in the market. As the cannabis sector begins to see some upside in February let's look at 3 top ancillary marijuana stocks for your watchlist next week.
[Read More] 2 Canadian Marijuana Stocks To Watch Right Now
Best Ancillary Marijuana Stocks To Watch
GrowGeneration Corp. (NASDAQ: GRWG)
Hydrofarm Holdings Group, Inc. (NASDAQ: HYFM)
Agrify Corporation (NASDAQ: AGFY)
GrowGeneration Corporation
GrowGeneration Corp. is a well-known owner and operator of retail hydroponic and organic gardening businesses in the United States. Organics, lighting, and hydroponic equipment are just a few of the goods sold to cannabis producers by the firm. Currently, GrowGen operates 63 organic garden centers. Since the introduction of GrowGeneration.com, the company has focused on its internet presence. With over 10,000 products ranging from nutrition to lighting technology, the website has developed into a one-stop e-commerce destination. During the next five years, the group plans to open over 100 centers across the United States. During the third quarter, the company announced the opening of Los Angeles County's largest hydroponic garden facility.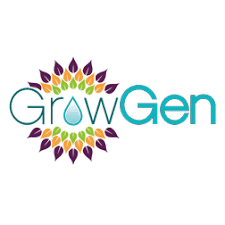 On January 13th, GrowGen released its fourth-quarter and full-year sales forecasts, forecasting record revenue in 2021. Overall, the company reported sales of $420-$422 million for the whole year, up 118 percent over the previous year. In addition, same-store sales for 2021 climbed by $24.4. The company now expects to reveal more financial data in early March 2022.
GRWG Stocks Performance
On February 4th, the shares of GRWG finished at $8.10, up 4.38 percent for the day. GRWG stock is down 80.31 percent in the last six months, with a 52-week price range of $6.74-$67.75. According to CNN Business experts, GRWG stock has a 12-month median price target of $19 per share. This would forecast a 135.15 percent increase over the last transaction price of $8.10.
[Read More] 3 Top Marijuana Stocks To Watch Right Now In 2022
Hydrofarm Holdings Group, Inc.
Hydrofarm Holdings Group, Inc. is a well-known distributor and manufacturer of hydroponics and controlled-environment agriculture supplies and equipment. In general, the organization offers a wide selection of cannabis-growing equipment. High-intensity grow lights, temperature control systems, and growth materials are just a few of the company's offerings. Aside from a wide choice of unique and imaginative branded things. On November 1st, the business announced that it had completed the acquisition of Innovative Growers Equipment, Inc.

In November, Hydrofarm announced profitability for the third quarter of 2021, with net sales of $123.8 million, an increase of 28.1 percent year over year. As a result, the gross profit for the corporation increased to $30 million, or 24.2 percent of net sales. Additionally, the company's Adjusted EBITDA improved by 116.7 percent to $16.1 million year over year. In general,  the company maintained its previous net sales target for 2021 of $470-$490 million. Aurora Innovations and Greenstar Plant Products, Inc. were also bought, according to the company. This acquisition is part of Hydrofarm's continuous effort to acquire branded product manufacturers in key CEA categories. AXEON Water Technologies and the corporation announced a partnership in January to market innovative reverse osmosis water filtering equipment and solutions.
HYFM Stock Performance
HYFM Stock closed on February 4th at $18.01 down 27.44% in the past month. The stock has a 52-week price range of $16.74-$95.48 and is down 62.68% in the past six months. According to analysts at CNN Business HYFM stock has a 12-month average price target of $38 per share. In this case, this would be an increase of 111.23% from its last trading level of $18.01.
[Read More] 2 Marijuana Stocks To Watch The First Week Of February 2022
Agrify Corporation
Agrify Corporation is a manufacturer of precise hardware and software for the indoor agricultural business based in the United States. Vertical farming systems integrated grow racks and LED grow lights are now available from the company. In addition, Agrify's cutting-edge software and technology solutions enable organizations to achieve the best quality, consistency, and production at the lowest feasible cost. Consulting, engineering, and construction are all part of the company's total offerings. Precision Extraction Solutions and Cascade Sciences, two well-known producers of cannabis and hemp extraction, post-processing, and testing equipment and solutions, have just been purchased by the corporation. Thanks to a relationship with Olive El Mirage, the company announced its debut in the Arizona cannabis sector in October.

The company reported third-quarter 2021 results in November, with sales of $15.8 million, up 460 % year over year. Specifically, Agrify received $32.2 million in new bookings, raising its total backlog to $117.5 million. Bud & Mary's Cultivation, Inc. has announced the first full turnkey solution cooperation with Agrify, with the firm planning to install up to 1200 vertical farming units at its 50,000 square foot facility. Curaleaf Holdings, Inc. (OTC: CURLF) has also agreed to work with the company on a multi-year research and development project. The influence of the cultivation environment on plant health and harvest productivity will be investigated in this study. The business maintained its $48-$50 million full-year outlook for 2021. On February 2nd the company announced the acquisition of Lab Society a leader in distillation and solvent separation solutions for the cannabis extraction industry.
AGFY Stock Performance
AGFY stock closed on February 4th at $6.77 up 3.04% for the trading day. The stock has a price range of $5.02-$35.94 and is down 65.81% in the past six months. According to analysts at Tip Ranks AGFY stock has a 12-month average price target of $34.67 per share. In this case, this would be an increase of 412.11%% from its last trading level of $6.77.