Best Cannabis Stocks In The US Market In 2022
While the world markets continue to see a downtrend from the current invasion in Ukraine the top marijuana stocks to buy are trading near new lows in 2022. As many leading cannabis companies begin to report strong earnings in March it seems to not be affecting top cannabis stocks and their momentum now. In 2021 US MSOs became the largest revenue-producing cannabis companies in the world.
One example is Curaleaf Holdings, Inc. (OTC: CURLF) which currently holds the highest 2021 revenue reported last year with $1.2 billion and Q4 revenue of $320 million. With New Jersey and New York markets expected to fall in line in 2022 Curaleaf has strong potential growth ahead. Many leading cannabis companies have also positioned themselves well in these emerging markets. In the US the hold-ups with passing legislation to federally legalize cannabis and regular banking for the industry have severely impacted top pot stocks to start this year. Because of this, there could be an opportunity for retail investors to watch the best marijuana stocks to invest in for entry-level positions in the sector.
As tier one and tier two cannabis companies deliver earnings, 2022 could become pivotal for the US cannabis industry. After the November 2022 presidential election, the cannabis industry rallied due to the belief cannabis would be federally legal in 2021. When that belief faded in February 2021 the cannabis sector experienced a steep decline that has continued into the first quarter of 2022. Although Canadian cannabis stocks trade on the big boards currently there seems to be a greater opportunity to see upside from the top US pot stocks.
Investing In Pot Stocks In 2022
Before investing in marijuana stocks, it's important to always do your own due diligence before investing. Researching a company's earnings and following how a stock performs in the market can allow you to establish the best entry for your investment. In general, top marijuana stocks are known to be some of the most volatile stocks in the market.
For this reason, many cannabis investors trade pot stocks on a short-term and long-term basis. This involves establishing a long position and trading the volatility with day trades and swing trades. As top US cannabis companies continue to report earnings let's look at 2 pot stocks for your list in March.
[Read More] Marijuana Stock Recap 3 Top Picks For Next Weeks Watchlist
Best Marijuana Stocks For Your List Next Week In March
Ayr Wellness Inc. (OTC: AYRWF)
Columbia Care Inc. (OTC: CCHWF)
Ayr Wellness Inc.
Ayr Wellness Inc. is a Florida-based cannabis enterprise with a huge footprint. In Florida, the company now operates 45 dispensaries, with a total of 62 locations around the country. Herbal Remedies Dispensaries, LLC was also purchased, giving the corporation access to the Illinois market. A temporary license to sell adult-use cannabis in Massachusetts dispensaries has been given to Ayr. In October, the Kynd premium flower was launched in Arizona. The company recently opened its sixth affiliated operating dispensary in Pennsylvania. In December, Ayr received approval to open its 86,000 square foot Arizona growing and manufacturing facility. On February 15th the company closed the acquisition of Levia Cannabis-Infused Seltzer a key move into this area of the market.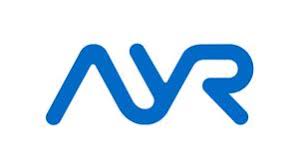 The third quarter of 2021 was profitable for Ayr, with revenues of $96.2 million, up 111 percent year on year. Overall, the company's adjusted EBITDA increased by 40% year over year to $26 million. Ayr reported an operating loss of $8.9 million in accordance with US GAAP, which included a $34.9 million one-time charge and $8.9 million in non-operating adjustments. In addition, the business forecasts a 10% sequential increase in Q4 2021, as well as a flat Adjusted EBITDA from Q3 to Q4. The company's adjusted EBITDA target for 2022 has been lowered to $250-$300 million, although its sales goal of $800 million has remained unchanged. AYR will release its Q4 and full-year 2022 profits before the market opens on March 17th.
AYRWF Stock Performance
AYRWF stock closed on March 4th at $12.08 down 10.52% in the past five trading days. Currently, the stock has a 52-week price range of $11.80-$36.52 and is down 50.39% in the last six months. According to analysts at Tip Ranks AYRWF stock has a 12-month average price target of $28.00 per share. In this case, this would represent an upside of 131.79% from the last price of $12.08.
[Read More] Best Marijuana ETFs For Your Watchlist In March 2022
Columbia Care Inc.
Columbia Care Inc. is set to expand significantly in New York. The company just purchased a 34-acre growing facility on Long Island, giving it one of the East Coast's largest cannabis footprints. Columbia Care presently has 131 sites, including 99 dispensaries and 32 growing and processing facilities, spread throughout 18 US cities. The company opened its first Missouri location, a Cannabis Dispensary, in October. In Virginia, the company announced the opening of its third gLeaf dispensary. Boxing champion Mike Tyson's highly anticipated Tyson 2.0 Cannabis brand will also be arriving in Colorado, according to Columbia Care. The company announced a rebranding in the Florida market and at its retail sites on December 8th. In February the company opened two locations in the West Virginia market.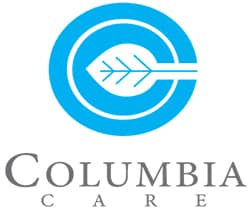 In the third quarter of 2021, Columbia Care announced record quarterly revenues of $132 million, up 144 percent year over year. The firm recorded a $64.5 million quarterly Adjusted Gross Profit, up 205 percent from the prior quarter. Additionally, the company reached a new high with a 49 percent Adjusted gross margin and $31 million Adjusted EBITDA, up 634 percent year over year. Revenue estimates for 2021 are $470-$485 million, with adjusted EBITDA expected to be $85-$95 million. In September, the company received state approval to rename all 14 of its retail locations in Florida. After the market closes on March 15th, the business will reveal its Q4 and full-year 2022 financials.
CCHWF Stock Performance
CCHWF stock closed at $2.98 on March 4th down 2.45% in the past five trading days. Currently, the stock has a 52-week price range of $2.51-$7.17 and is down 32.58% in the past six months. According to analysts at CNN Business CCHWF stock has a 12-month average price target of $9.48 per share. In this case, this would represent an upside of 218.04% from its last trading price of $2.98.
[Read More] Long-Term Cannabis Stocks To Buy? 3 Marijuana REITs For Your List Right Now