Top Marijuana Stocks To Watch Right Now In 2022
Marijuana stocks have been able to see a solid amount of momentum over the last week. At the moment the cannabis industry is focused on cannabis legislation. Specifically, federal cannabis reform which is being worked out right now. At the moment the SAFE Banking and Chuck Schumer are pushing to get it passed it. Now, these bills are both to end cannabis prohibition and a bill that allows for banks to work with MRB's. From all that is going on it has built up a good amount of momentum. Many are trading off of speculation in regards to what may happen with federal reform.
Now let's say cannabis banking gets passed it will allow for some cannabis stocks to uplist to the big board. If this happens it will also help drive more volume and possible momentum. Yet once again what will happen to marijuana stocks if federal reform doesn't get passed. Well many marijuana companies back in 2021 were able to grow and expand. Which now in 2022 is finally coming to light. This growth came in the form of mergers and acquisitions.
As well as adding new team members and opening new dispensaries. In addition to creating and launching new cannabis products. With the potential for some cannabis companies to be more profitable, it may help resonate with how some of these marijuana stocks trade. Now even if there is some pullback it can be looked at as a time where you can find the best marijuana stocks to buy.
Learn How To Invest In Marijuana Stocks In 2022
Before you jump into an investment you should always do your research beforehand. You want to learn all you can about the company so you have a better understanding of what you are investing in. Marijuana stocks trade in a volatile climate. This means at any moment a cannabis stock can rise or fall. But if you plan your trade and trade your plan you could have better odds at making a better return.
Top Marijuana Stocks To Watch This Month
Lowell Farms Inc. (OTC:LOWLF)
HEXO Corp. (NASDAQ:HEXO)
Lowell Farms Inc.
Lowell Farms Inc. engages in the cultivation, extraction, manufacturing, sale, marketing. As well as distribution of cannabis products to retail dispensaries in California. Back on January 14th, the company announced it has welcomed Jeff Monat to its Board of Directors. Mr. Monat is a Senior Partner at Merida Capital Holdings. Which is a private equity firm targeting fundamental growth drivers underpinning the rapid development of the cannabis industry.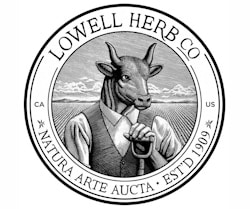 He sits on Merida's Investment Committee, helping to steer the firm's investments that focus on products. Plus services are associated with the evolution of cannabis as an agricultural product. As well as natural plant-based medicine, a constituent in pharmaceutical formulations and a recreational consumer product.
Words From The Company
With Jeff, we have immediately expanded the knowledge, expertise, and perspective of our board," says Chairman of the Board George Allen. "Not only does he bring unrivaled experience, but also a fundamental understanding of the economics of this massive, and still evolving industry."
[Read More] Top Ancillary Cannabis Stocks On The NYSE With Dividends In 2022
HEXO Corp.
HEXO Corp. through its subsidiaries, produces, markets, and sells cannabis in Canada. The company offers its adult-use and medical products under the HEXO brand name. In recent news, the company announced an update on "The Path Forward" which identifies $15 million in cost savings. On January 19, 2022, the Company announced that it would reduce SG&A expenses by 30 per cent by Fiscal Year End 2023. As part of that initiative, the Company today is announcing the reduction of 180 positions. This resulted in annual savings of approximately $15 million on an annualized basis.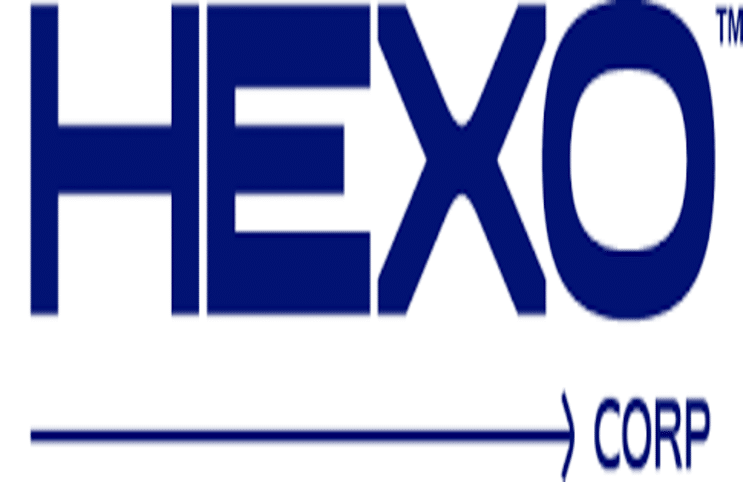 Half of these positions are related to the previously announced closure of the Stellarton facility. The remaining reductions are related to reducing back-office positions where there is significant overlap. This is a result of recent acquisitions and simplifying HEXO's operating model to drive clearer accountability. The plan is expected to generate an incremental cash flow of approximately $37.5 million in fiscal 2022. And an additional anticipated and approximate $135 million in fiscal 2023 for a total of $175 million over the two years. This is from a combination of cost reductions and anticipated organic revenue growth.
[Read More] Best US Marijuana Stocks For You List Right Now
Words From The CEO
"The announcement was not an easy one to make. We are working with all impacted employees to the best of our ability to ensure that they are treated fairly and provided the support necessary to assist with this transition. I would like to thank all impacted employees for their contributions and dedication to HEXO." said Scott Cooper, President & CEO. "We believe we have the right plan to maintain HEXO's position as the number one cannabis company in Canada and remain focused on our growth objectives."