Top Marijuana Stocks To Watch March 2022
Over the last few days, marijuana stocks have started to see an increase in momentum. There could be several reasons as to why this upswing could be taking place. For starters, it could be the sector trying to keep up with other areas of the stock market. Next, it could be speculation of what the future of the cannabis industry will be. With how low the sector has been people are looking to take some profits and buy the dips.
Especially with a new federal reform about to be filed this upcoming month. For some time now cannabis stocks have seen their fair share of volatile trading. This has created an up-and-down pattern so far in 2022. Yet the overall trading is still down from what it once was at the end of 2020 early 2021. Looking back over the last year of trading there have been more lows than high due to the 2021 downtrend. With this volatile trading 2022 has its work cut out for the sector. Still, there is much in the works that could result in better overall trading in the near future.
The cannabis industry is still young and developing which can lead to new opportunities. Some companies back in 2021 put ventures and deals together that are now in 2022 starting to take action. The more success a cannabis company has the more people find an interest in investing. To that extent every time the sector sees some pullback traders are ready to find the best marijuana stocks to buy. A strategy like most things is important and investing in marijuana stocks is no different.
Plan Your Trades When Investing In Marijuana Stocks
You want to have a plan and actively trade your plan. Just like other stocks the market can be unforgiving so knowing what you are willing to risk will be another factor to consider. Meaning you should only invest what you have to lose even with the idea being to take profits at some point. Do your research and learn about the sector and the various companies within them. Give yourself the advantage instead of blindly investing with hope and prayer.
Education is key and with the correct one, you can find a system that works. In the current state of the cannabis sector, new and seasoned traders wait patiently to see this current upswing continue or be on guard for another pullback. Either way, there is an upside in sustaining current trading or a chance to capitalize on the dips. As March trading continues the marijuana stocks to watch below are possible investments worth looking at this month.
Top Marijuana Stocks To Watch In 2022
Sundial Growers Inc. (OTC:SNDL)
OrganiGram Holdings Inc. (NASDAQ:OGI)
Red White & Bloom Brands Inc. (OTC:RWBYF)
Sundial Growers Inc.
Sundial Growers Inc. engages in the production and marketing of cannabis products for the adult-use market in Canada. It produces and distributes inhalable products, such as flower, pre-rolls, and vapes. In recent news, the company announced it will release its year-end and fourth-quarter financial results after market close on March 29, 2022. Over the last 2-3 weeks SNDL stock has been through its share of volatile trading. From the initial start to March the company was trading at higher levels.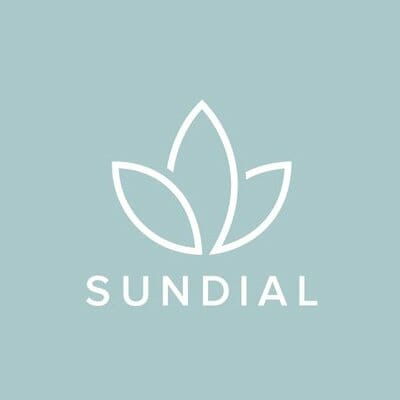 Yet after March 2nd is when things began to slow down for SNDL stock. The 2nd to the 7th was a time of pullback for the company. After the 7th is when SNDL stock started to see another recovery. Yet from the 9th to the 14th the company would face another decline in trading. However in the last 2 days, SNDL stock has started to regain its lost momentum. Hopefully, this upward push continues for this marijuana stock.
OrganiGram Holdings Inc.
OrganiGram Holdings Inc. through its subsidiaries produces and sells cannabis and cannabis-derived products in Canada. During the second week of January, the company released its first-quarter fiscal 2022 results. The company reached $30.4 million net revenue which represents a record for OrganiGram. This has solidified the company as #4 market share position nationally among Canadian LPs. As well the company during this time resumed shipping to Israel through Canndoc Ltd., shipping over 1,400 kilograms of dry flower in the quarter.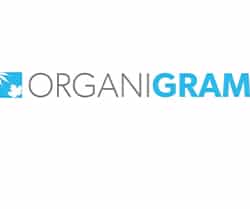 Another highlight is the company introduced Monjour, a new wellness brand offering high quality, high potency, CBD-forward products. Monjour's first offerings are fruit-flavored soft chews available in both vegan-friendly and sugar-free formats. In the last 2 weeks of trading, OGI stock has been shown an up and down pattern. At the start of March OGI stock was holding a fair market position to build from.
[Read More] 3 Marijuana Stocks To Watch Mid Week For Better Trading
However further into the week, OGI stock began to fall. Yet after the 7th of March, this marijuana stock started to rise once more. But it was short-lived as OGI stock dipped back down from the 9th to the 14th. As of the close of the 16 the company has started to recover again but will OGI stock continue to climb the rest of the week.
Red White & Bloom Brands Inc.
Red White & Bloom Brands Inc. engages in the cultivation and retail of cannabis products primarily in Michigan, Illinois, Massachusetts, Arizona, California, and Florida. Eary February the company closed the acquisition of PharmaCo with 21 cannabis licenses. This deal includes eight fully operating dispensaries. Five of which are dually licensed.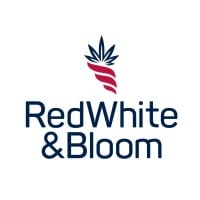 Plus two operational indoor cultivation facilities totaling over 30,000 sq. ft. As well as one municipally licensed 10-acre outdoor cultivation facility operationally ready for the 2022 season.
[Read More] Top Cannabis Stocks To Buy Right Now? 3 For Your Watchlist Mid-March
Two ready-to-open dispensaries; and 22 owned properties for potential additional cultivation and dispensary locations. So far in March RWBYF stock is starting to see a bit of upswing in trading. With much in the works for the company, investors try to remain positive about future trading for RWBYF stock.