2022 Market Volatility And The Effects On Top Cannabis Stocks Right Now
Are you looking for ways to invest in top marijuana stocks for 2022? For more than a year the best cannabis stocks to buy have continued to trend downward and most have delivered new 52-week lows in last week's trading. So, is it time for investors to buy top marijuana stocks right now? At the present time, current market conditions could continue to drive the cannabis sector lower. As the war in Ukraine rages on and recession concerns for the US economy have investors nervous about investing, we could see the overall market continue to decline.
Another factor that has continued to hurt pot stocks in the market is the delays with US federal marijuana legalization.  Although there have been many attempts by the House to end federal cannabis prohibition and provide banking for leading cannabis companies in the US, these attempts continue to fail in the Senate.  In general, the MORE Act, and SAFE Banking have been passed numerous times only to be stopped on the Senate floor. Additionally, Senate Majority Leader Chuck Schumer has continued to delay his federal cannabis reform legislation which he now states will be formally introduced in August.
But many current cannabis investors do not expect Schumer's bill to pass through such an evenly divided Senate anytime this year. Presently, what Schumer is trying to accomplish could be too much too quickly and not get enough votes from the Republican side to pass. In addition, some Democrats have also shown opposition to his legislation further giving the CAOA less of a chance in the Senate.
[Read More] Top Marijuana Stocks To Watch For Trading In May
Wealth Building With Pot Stocks In 2022
As it stands current market conditions could be creating another opportunity for many new investors to get in at lower price points. When the markets fall to lower levels many sectors may provide massive wealth-building opportunities depending on your investment horizon and future sector growth. The cannabis industry is expected to more than double in legal sales in the next five years. Although now may not be the time to buy top cannabis stocks it could be time to make a watchlist of the best marijuana stocks. Currently, there are many ways to invest in the cannabis sector with that in mind let's look at some of the different areas that could deliver upside once the market begins to rebound.
Top US MSOs to Watch In 2022
In the US the cannabis industry has been growing rapidly in the past few years. Currently, US multi-state operators have surpassed all other vertically integrated cannabis companies as the largest revenue-producing businesses in the industry. As more states like New York and New Jersey begin to open recreational cannabis use many leading cannabis companies are expanding into these new markets increasing their revenue growth significantly.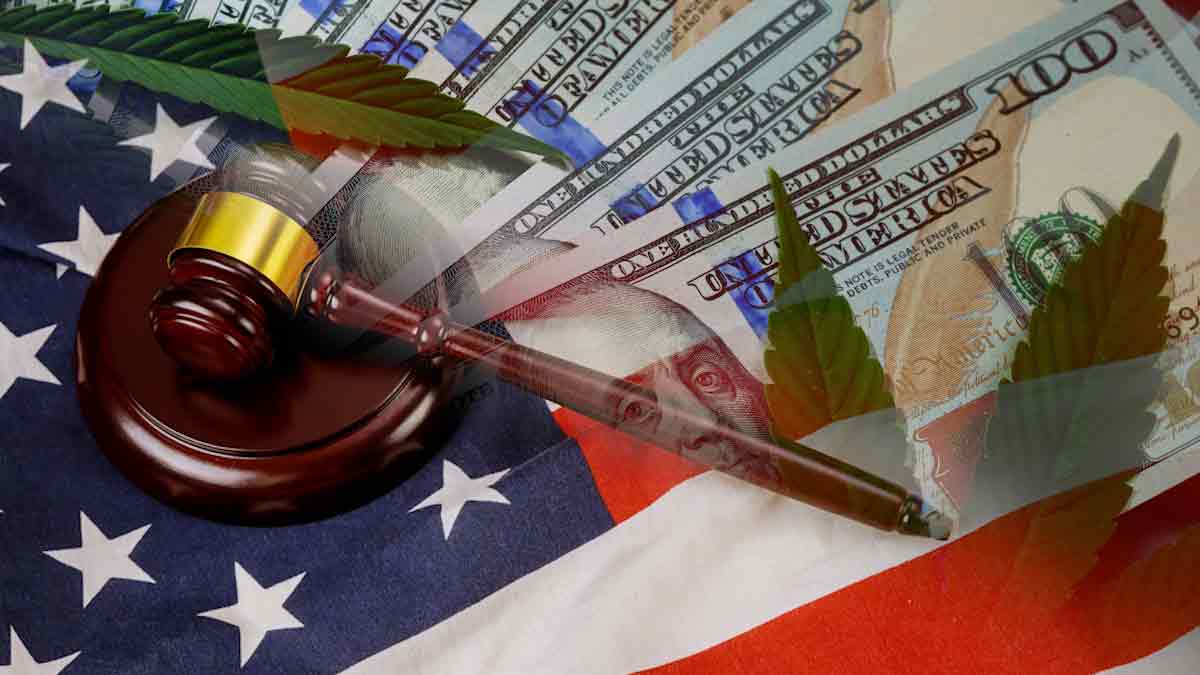 Although US MSOs have been suffering in the market because of delays with federal reform they have been reporting strong earnings in 2021 and continue to perform at a high level. Some of the top marijuana stocks to watch in 2022 are companies like Trulieve Cannabis Corp. (OTC: TCNNF), Cresco Labs Inc. (CRLBF), Curaleaf Holdings, Inc. (OTC: CURLF), Green Thumb Industries Inc. (OTC: GTBIF), and Verano Holdings Corp. (VRNOF).
At the present time, these cannabis companies have limited exposure to the broader markets because of federal cannabis reform delays. Currently they all trade on the OTC Market which in many cases is not traded by larger institutional investors and many new retail investment platforms like Robinhood Markets, Inc. (NASDAQ: HOOD) and WeBull.
[Read More] Best Marijuana ETFs For Q2 2022? 3 To Watch Before May
Canadian Cannabis Stocks To Watch In 2022
In general, Canadian cannabis stocks have experienced the most volatility in the past few years. After reaching significant highs in February 2021, they have also experienced substantial declines after peaking in 2021. One reason for this downtrend is the limited market size in Canada and the slower growth in the global markets. Most top Canadian cannabis companies have plans to enter the US market once it is federally legal for them to do so. Some of the top Canadian marijuana stocks for your watchlist in 2022 are Tilray Brands, Inc. (NASDAQ: TLRY), Canopy Growth Corporation (CGC), Cronos Group Inc. (CRON), and Aurora Cannabis Inc. (NASDAQ: ACB).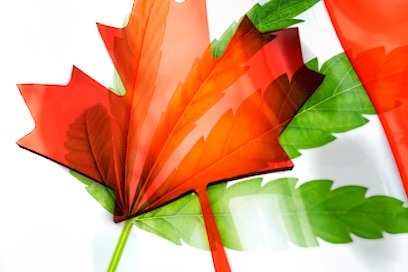 Ancillary Cannabis Stocks For 2022 Watchlist
Ancillary cannabis companies are those companies that provide support for the cannabis industry without touching the actual plant. In general, they provide services and equipment needed for the cannabis industry. This helps the market continue to grow and expand in the future. These services could range from the equipment needed to grow cannabis, to online services, and cannabis real estate companies. Because these companies do not directly deal with the cannabis plant many are trading on the major US stock exchanges.  In general, some of the top ancillary marijuana stocks for 2022 are Innovative Industrial Properties, Inc. (NYSE: IIPR), The Scotts Miracle-Gro Company (NYSE: SMG), Leafly Holdings, Inc. (NASDAQ: LFLY), GrowGeneration Corp. (GRWG) and AFC Gamma, Inc. (NASDAQ: AFCG).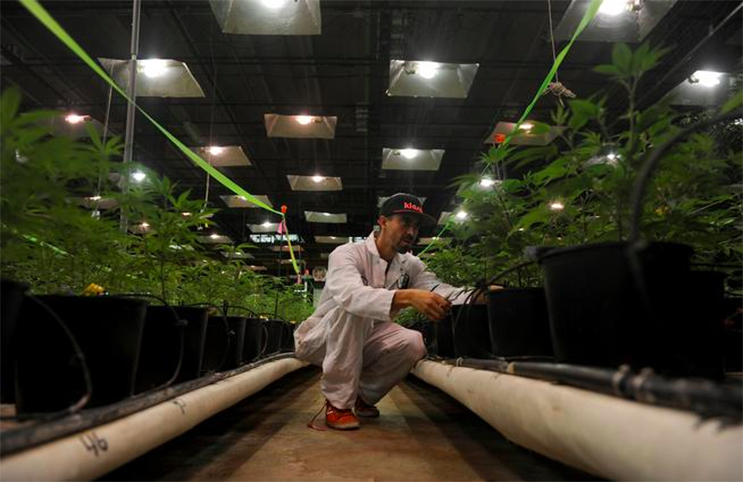 [Read More] Best US Marijuana Stocks To Buy For 2022? 3 For Your List Right Now
Medical Cannabis Stocks To Watch In 2022
Another area that could also significant growth in the next five years are medicinal marijuana stocks. In general, most of these companies are considered big pharma companies that also provide many other medical solutions besides cannabis. As more medical purposes are found for cannabis this area of the market may continue to grow significantly. Some of the top medical cannabis stocks to watch this year are Jazz Pharmaceuticals plc (NASDAQ: JAZZ) and AbbVie Inc. (NYSE: ABBV).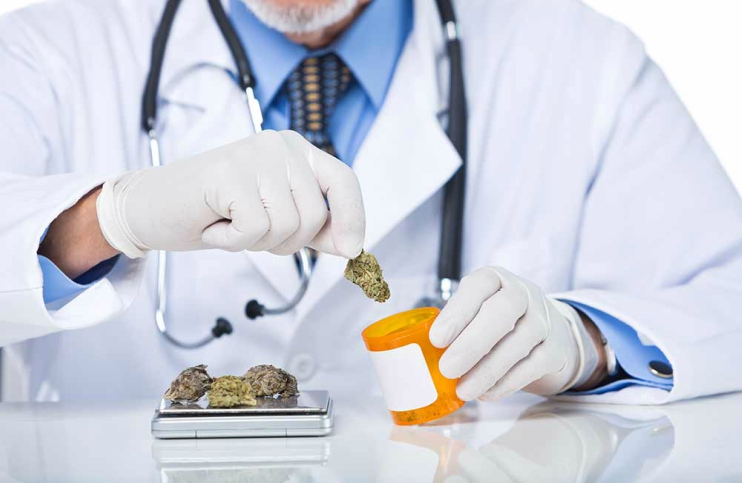 As the market continues its downtrend many of these names are trading at discounted price levels. Making a watchlist of the best marijuana stocks to buy for 2022 could deliver upside with a market rebound. Before investing it's always important to do your own due diligence before starting a position. While marijuana stocks are down these could be some areas in the cannabis sector to watch in the future.