Best Cannabis Stocks In The US In 2022
As the markets continue a decline to start 2022 are you looking for ways to invest in top marijuana stocks this year. Because of delays in Congress establishing federal cannabis reform most of the best cannabis stocks to buy have declined significantly in the market. Now after almost an entire year of declines cannabis investors are starting the year looking for a new catalyst. In 2021 many leading cannabis companies delivered strong revenue growth and expanded across the growing US market on the state level.
According to a recent report from Statista spending on legal cannabis is forecast to reach $47.3 billion in North America by 2027. In 2021 that figure reached $17.7 billion showing significant growth potential in the future. In 2022 US cannabis companies have continued to use M&As as means to grow rapidly into new markets. This allowed them to continue scaling their companies in the growing US market.
Although this did not translate into gains in the market in 2021 top-performing cannabis companies in the US are now the highest revenue-producing companies in the cannabis industry. For investors looking to start a position in cannabis stocks, this could be a good area to have on your watchlist. In general, there are a handful of cannabis companies that are achieving top-tier MSO status in the US market.
Find The Best US Pot Stocks To Invest In
Before investing in top marijuana stocks in 2022 it's important to first do your own due diligence on a company. Researching a company's earnings and studying how the stock performs in the market can help you become a better trader. As top cannabis stocks set new lows to start January 2022 trading this could be an opportunity to find pot stocks at much lower values. Let's take a closer look at some of the best US marijuana stocks to watch for 2022.
[Read More] Looking For Marijuana Stocks to Buy Next Week? 2 Penny Stocks To Watch In January
Marijuana Stocks For 2022 Watchlist Right Now
Trulieve Cannabis Corp.
With a market share of roughly 46%, Trulieve Cannabis Corp. is a high-performing cannabis company with the greatest presence in Florida. The company inaugurated its 112th dispensary in the state on December 8th. Harvest Health & Recreation Inc. was purchased, and revenue is expected to exceed $1.2 billion by 2021. With 158 retail outlets, the company is now the industry leader in the United States. In addition, the corporation has a cultivation and processing capacity of 3.5 million square feet. Trulieve has obtained a production license in Georgia, allowing the company to expand its footprint in the Southeast cannabis industry. In addition, the company opened its first dispensary in Massachusetts, paving the way for future growth. Trulieve hired a number of officials to finish out 2021, including President Steve White, Vice President, and General Counsel Nicole Stanton, Director of Investor Relations Christine Hersey, and Senior Director of Corporate Communications Rob Kremer.

Trulieve released Live Diamonds, a hydrocarbon extraction product that is the first of its kind in Florida, on January 10th. Trulieve's third-quarter 2021 results were released in November, marking the company's 15th straight profitable quarter. Over the previous year, the company's net revenues climbed by 64% to $224.1 million. As a result, Trulieve earned $153.9 million in gross profit, with a gross margin of 68.7%. The company's adjusted EBITDA was $98 million, accounting for 43.7 percent of revenue. The company began its agricultural operations and operated its first dispensaries in West Virginia. TCNNF stock closed on January 21st at $20.94 down 17.56% in the last five trading days. Currently, the stock has a 52-week price range of $20.94-$53.73 and is down 38.86% in the last six months.
Green Thumb Industries Inc.
Green Thumb Industries Inc. is a key player in the cannabis CPG sector in the United States. The company now has 73 retail locations in 15 states, including one in New Jersey. GTI presently has 111 retail licenses and intends to expand. GTI established a Cookies on the Las Vegas Strip in 2021 as part of a one-of-a-kind arrangement with the privately held Cookies Brand. Green Thumb recently announced the completion of its acquisition of Dharma Pharmaceuticals and its entry into the Virginia cannabis market. Leafline Industries was acquired by the corporation, allowing it to access the Minnesota market.

In November, Green Thumb announced sales of $233.7 million for the third quarter of 2021, up 48.7% year over year. For the sixth quarter in a row, the company's GAAP net income of $20.2 million, or $0.08 per diluted share, increased. Furthermore, adjusted operating EBITDA climbed to $81.2 million, or 34.7 percent of total sales. At the conclusion of the third quarter, Green Thumb had $285.8 million in cash on hand. Green Thumb goods became more widely available, and foot traffic at the company's 68 dispensaries rose, driving it ahead. GTBIF stock closed at $19.08 on January 21st down 6.12% in the last five trading days. Currently, the stock has a 52-week price range of $18.36-$39.11 and is down 38.45% in the last six months.
Curaleaf Holdings, Inc.
Curaleaf Holdings, Inc., a multi-state cannabis retailer with 113 retail locations in the United States, provides packaged cannabis products. Additionally, Curaleaf International, the corporation's entirely owned subsidiary, has begun operations in Germany, expanding access to medicinal cannabis products through its wholly-owned subsidiary Adven GmbH. Curaleaf's Select brand is one of the most well-known in the United States. Curaleaf extended its operations to three more states after purchasing Tryke Companies in November. The company's current portfolio includes properties in Arizona, Nevada, and Utah. Curaleaf has also expanded its partnership with B Noble to ten states, including New York's medical industry. The corporation B Noble is working to increase its social equality.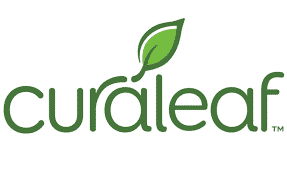 Curaleaf announced $317 million in revenue for the third quarter of 2021 in November, increasing 74 percent from the previous year. Adjusted EBITDA for the year was $71 million, up 69 percent over the prior year. Curaleaf's cash flow from operations in Q3 2021 was $52 million, or 16% of revenue. As a result, gross cannabis sales revenue in Q3 2021 increased by 61% year over year to $144 million. Los Suenos Farms was also purchased, raising the corporation's total cultivation capacity to 4.4 million square miles. On January 21st, CURLF stock closed at $7.60, up 7.65% in the past five trading days. The stock is currently trading in a 52-week range of $7.28-$18.38 and is down 42% in the past six months.
Verano Holdings Corp.
Verano Holdings is a multi-state cannabis corporation that serves clients with legal cannabis goods. In general, the firm creates high-quality cannabis products that are sold under several brand names. Verano, for example, has 93 dispensaries and 12 cultivation and processing facilities throughout 11 states. The company has 41 dispensaries in Florida, providing it a major presence in the state. The company's retail brands, Zen LeafTM and MÜVTM, operate dispensaries that cater to both medical and adult-use customers. The startup opened a drive-through dispensary on Flamingo Road in Las Vegas in October. In December, Verano purchased Carin Nature, LLC and Pharmaceutical Solutions, Inc, both of which operate dispensaries in Connecticut.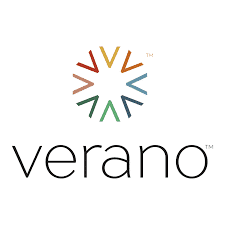 TerraVida and The Healing Center were recently purchased by Verano. Verano already owns six dispensaries in Pennsylvania and has the approval to open three more because of the agreement. The company established a flagship dispensary with a four-lane drive-through in Pittsburgh earlier this year. The corporation reported $207 million in revenue for the third quarter of 2021 in November, rising 106 percent from the previous year. Furthermore, on an unadjusted basis, gross profit climbed by 33% sequentially to $133 million, or 64% of revenue. Verano increased its footprint in Q3 by launching seven new dispensaries throughout its primary areas.VRNOF stock closed at $10.93 on January 21st down 14.24% in the past five trading days. At the present time, the stock has a 52-week price range of $9.86-$28.00 and is down 27.08% in the past six months.
Cresco Labs Inc.
Cresco Labs is a cannabis corporation established in the United States that is vertically integrated. In the United States, the company is now the leading maker of branded cannabis products. According to recent BDSA research, Cresco is the most preferred marijuana brand in Illinois and Pennsylvania. Cresco now operates 45 retail locations, 20 manufacturing facilities, and 47 retail licenses in 11 states. As part of its expansion strategy, Sunnyside has opened its fourth dispensary in Pennsylvania. According to the company, the Good News product line will be expanded to include new consumables and vaping alternatives. In October, the company will migrate to owned brand distribution in California to increase profitability and eliminate third-party distribution. Blair Wellness Center, a dispensary in Maryland, has been bought by Cresco.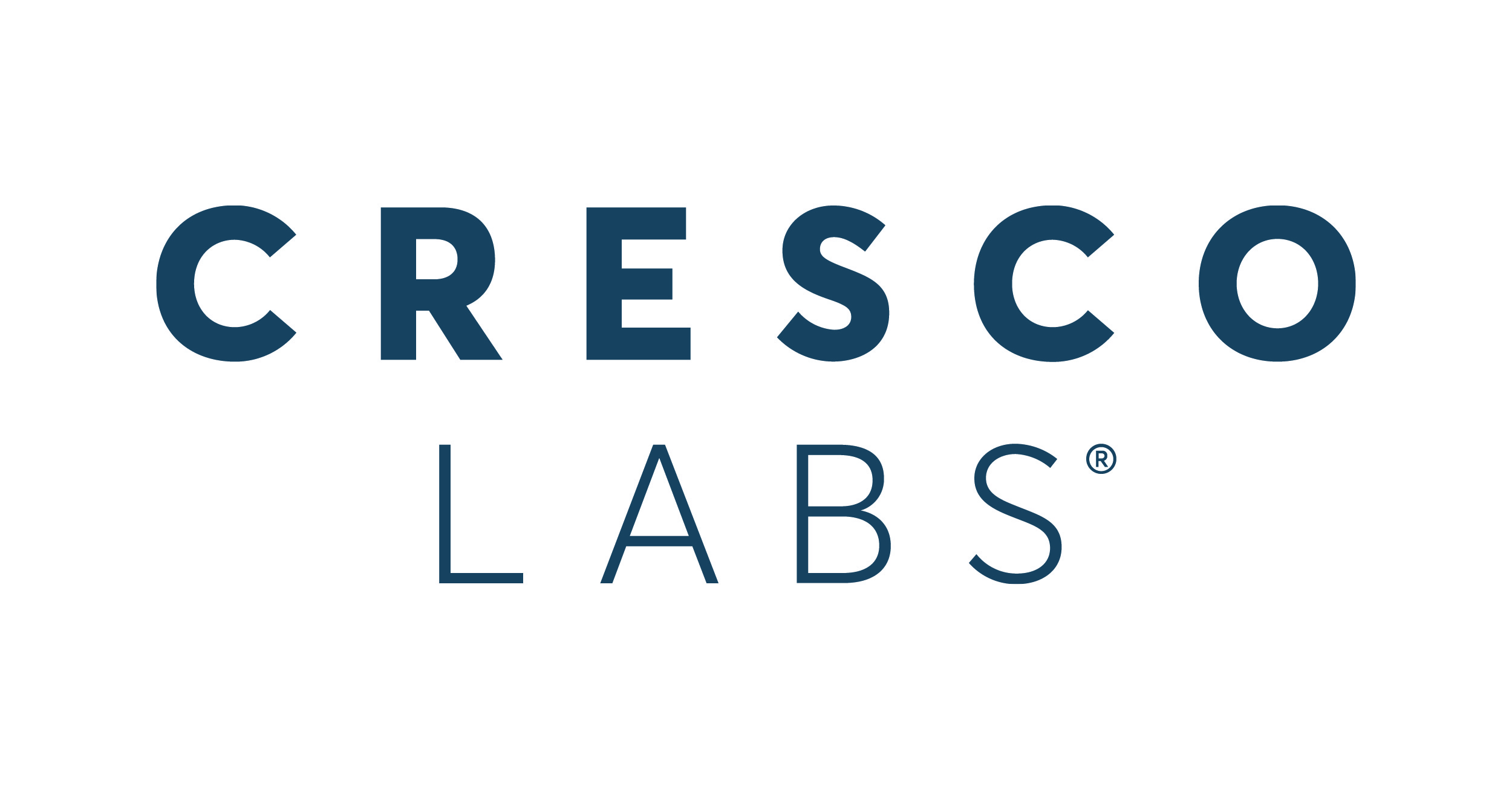 The company made $215.5 million in sales in the third quarter of 2021, up 40.6 percent year over year. As a consequence, Cresco earned $116.7 million in gross profit, or 54.2 percent of revenue. Cresco's Adjusted EBITDA increased by 24% to $56.4 million in the most recent quarter. For the rest of 2021, the business predicted gross profit margins of more than 50% and Q4 sales of $235-$245 million, reaffirming its prior prediction. Another significant contributor to Cresco's loss was a $291 million impairment charge linked to changes in intangible assets because of the company's shift in strategy for its California operations. CLRBF closed trading at $5.85, down 15.34 percent in the last five trading days. The stock is presently trading in a 52-week price range of $5.85-$17.49, showing a 45.43 percent decline in six months.
Columbia Care Inc.
Columbia Care Inc. intends to expand significantly in the New York market. The company just purchased a 34-acre growing facility on Long Island, giving it one of the East Coast's largest cannabis footprints. Columbia Care presently operates 131 locations in 18 cities across the United States, including 99 dispensaries and 31 growing and processing facilities. The company opened its first location in Missouri, a Cannabis Dispensary, in October. Earlier this month, the business announced the establishment of its third gLeaf dispensary in Virginia. Heavyweight champion Mike Tyson's highly anticipated Tyson 2.0 Cannabis brand will also be arriving in Colorado, according to Columbia Care.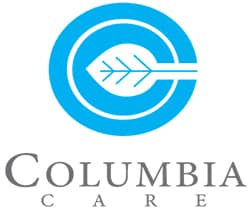 In the third quarter of 2021, Columbia Care reported record quarterly revenues of $132 million, up 144 percent year over year. The company's adjusted gross profit for the quarter was $64.5 million, up 205 percent from the previous quarter. Furthermore, the company achieved a new high with a 49 percent adjusted gross margin and $31 million in adjusted EBITDA, up 634 percent year over year. Revenue estimates for 2021 have been increased to $470-$485 million, with adjusted EBITDA estimates of $85-$95 million. The state granted the company's request to rename its retail presence across all 14 of its Florida locations in September.
On December 14th, Columbia Care, the UK's first company to manufacture extract vaporization devices, revealed the UK's largest line of medical cannabis extract vape pens. In January 2022, the company opened its 23rd Cannabist store in the United States and its 12th in Virginia Beach. CCHWF stock closed on January 21st  at $2.895 down 10.92% in the past five trading days. Currently, the stock has a 52-week price range of $2.71-$7.89 and is down 40.26% in the past six months.