Are These Marijuana Are Your Radar Right Now In 2022
When it comes to marijuana stocks so far in 2022 things were looking good. However, the issue remains of the lack of inconsistency in momentum. Even when small volatile spikes occurred most marijuana stocks had issues with sustaining their upward trading. Right now it's still a bit too early to say how this new year turn out for cannabis stocks. But something needs to change for the better. Currently, outside of the market, several factors may dictate this year's performance from the sector.
So to start there are more states soon to vote on legalizing cannabis. If victorious this can be a big addition to the overall growth of the cannabis industry. This can lead to more cannabis companies looking to take their piece of a new market. Which has the potential to be a catalyst for better trading for some. In addition to this other companies have continued to expand with the opening of new retail cannabis shops.
As well as some cannabis companies launching new products for legal markets. Not to mention the fight to enact some type of federal reform. But the bigger focus is to end marijuana prohibition altogether. Which many feel could be the possible spark that sends the sector back up. Although this is just speculation many are still taking advantage of this current dip.
People Are Still Looking For Marijuana Stocks To Buy
With how low the sector is there is still time to find the best marijuana stocks to buy this year. Just remember to always do your research before going through with any trade or investment. In recent market behavior, there is have been an increase in volume in the sector. Hopefully, this leads to seeing sustained upward trading. Until such time investors are keeping an eye on the sector for any changes. The marijuana stocks to watch below could begin to see better trading in the near future.
Top Marijuana Stocks To Watch Right Now In 2022
Trulieve Cannabis Corp. (OTC:TCNNF)
Ascend Wellness Holdings, Inc. (OTC:AAWH)
Trulieve Cannabis Corp.
Trulieve Cannabis Corp. together with its subsidiaries operates as a medical cannabis company. The company cultivates and produces products in-house and distributes its products to Trulieve branded stores across the United States. In more recent news the company is hosting a statewide grand re-branding celebration.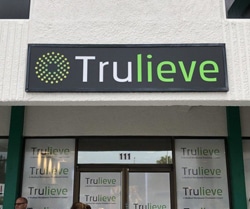 This will be for all Trulieve-affiliated Pennsylvania retail locations on Saturday, Jan. 29. Trulieve invites registered medical marijuana patients and caregivers to join the celebration. Which be held at each of its affiliated medical marijuana dispensaries across the state.
Words From The Company
"As a cornerstone market for Trulieve, we are proud to serve Pennsylvania's patient population with an unrivaled selection of the highest-quality medical marijuana products at all of our affiliated dispensaries across the state," said Kim Rivers, Chief Executive Officer of Trulieve. "Over the last year, our retail team's unwavering commitment to patients has created a growing community of "Trulievers" in Pennsylvania, where we've rebranded each of our affiliated dispensaries under the Trulieve banner. We look forward to celebrating with our extended Trulieve community and welcoming patients in our affiliated dispensaries for years to come."
[Read More] Cannabis Banking Activity Is On The Rise Inside Legal States
Ascend Wellness Holdings, Inc.
Ascend Wellness Holdings, Inc. engages in the cultivation, manufacture, and distribution of cannabis consumer packaged goods. The company's cannabis product categories include flowers, pre-rolls, concentrates, vapes, edibles, and other cannabis-related products. Back on January 14th, the company announced the filing of a lawsuit and a motion. This is for the preliminary injunction for specific performance to close the transaction with MedMen.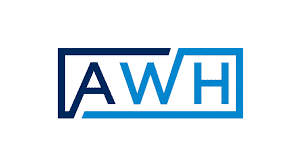 AWH has made an application for a preliminary injunction and temporary restraining order. This was done to maintain the status quo between the parties. And to prevent any actions by the MedMen parties that would result in additional encumbrances on the equity or assets of MedMen NY, Inc. Once things get sorted out this will be a big asset for the company. For once this venture is complete it can be another way to see further success and growth in 2022.
[Read More] Cannabis Tax Revenue In Massachusetts Has Now Passed Alcohol
Also worth mentioning is back at the start of January the company expanded its presence inside the Illinois cannabis market. Ascend announced the closing of the Company's definitive agreement to acquire Chicago Alternative Health Center, LLC, and Chicago Alternative Health Center Holdings, LLC. With further expansion and more progress, this could be a promising time for this marijuana stock to watch.