Best Marijuana Stocks For Your Long Term Portfolio Right Now
Are you looking for top marijuana stocks to buy for 2022? In February most of the best cannabis stocks to invest in are seeing some upside in the market. In general, this is related to possible federal cannabis reform and improving conditions in the overall market. Currently, the cannabis industry has been expanding rapidly on the state level. As new states open medical and recreational markets the cannabis industry is expected to more than double in size in the next five years.
According to a recent report from Statista, legal cannabis sales in North America are expected to reach $47.3 billion by 2027. In 2021 this figure is $17.7 billion showing substantial growth potential for the cannabis market. One-way investors are betting on the cannabis sector long-term is with ancillary marijuana stocks. Ancillary cannabis companies are those companies that support the cannabis industry without touching the actual plant.
In general, these cannabis stocks have shown more stability than vertically integrated cannabis stocks and, in some cases, they provide a dividend to long-term shareholders. Some of these ancillary companies provide the lighting and hydroponic equipment used to grow cannabis. Others are cannabis REITs that currently provide long-term leases and capital to leading cannabis companies. As the cannabis industry grows these companies are well-positioned to grow alongside the market in the US and around the world.
Investing In Ancillary Pot Stocks Long Term
Before investing in top marijuana stocks, it's important to do your research on a company before investing. Looking into a company's financial results and press releases can help you find the best-performing companies. Additionally learning to identify the best setups to start a position can help you become a successful trader. Being patient and watching top pot stocks for a good entry-level can add value to your investment. As the cannabis sector begins to recover some of the value lost in January let's look at 3 top ancillary cannabis stocks for your watchlist in 2022.
[Read More] Canadian Marijuana Stocks On The Nasdaq For Your Watchlist In February 2022
Best Marijuana Stocks To Watch For Your Long Term Portfolio In 2022
Innovative Industrial Properties, Inc. (NYSE: IIPR)
The Scotts Miracle-Gro Company (NYSE: SMG)
Power REIT (NYSE: PW)
Innovative Industrial Properties, Inc.
Innovative Industrial Properties, Inc., a real estate investment trust focused on the US-regulated cannabis market, is one of the biggest marijuana REITs. The business currently has 7.7 million square feet of rentable space available, with another 2.7 million square feet in the works. Most of these properties are fully leased, with an average remaining lease term of 16.7 years. The corporation now owns 103 properties in 19 states. IIP has committed $1.5 billion and guaranteed another $391.7 million to reimburse renters for property renovations as of November 3rd. IIP continues to acquire properties, mostly in Pennsylvania and Massachusetts and anticipates a significant increase in its lease portfolio in 2021.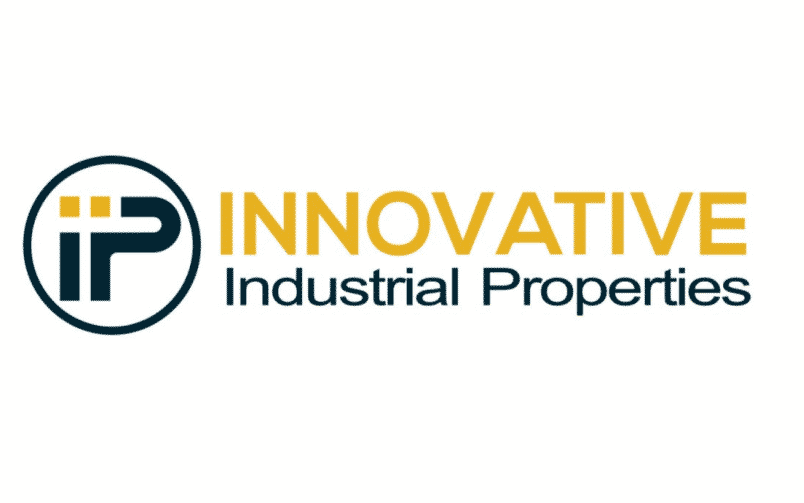 On February 23rd the company will release its fourth quarter and year-end financials after the market close. IIP released its Q4 2021 operations and investment capital markets activity on January 5th. The deal to exchange $2.3 million in cash and issue 1,684.237 shares for $110 million in exchangeable senior notes due in 2024 is one event that could have dragged down IIPR stock.
IIP released its third-quarter 2021 results in November, reporting total revenues of $53.9 million for the period. This is a 1% increase over the previous year's figure. The company earned $29.8 million in net income in the third quarter or $1.20 per diluted share. In October, IIP issued a quarterly dividend of $1.50 per share, up 28% over the prior year. The corporation now holds $554.4 million in short-term assets and $127.3 million in cash. IIP announced a $1.50 per share dividend for the fourth quarter of 2021 in December. This works out to a $6 yearly dividend per common share. The company added 27 properties to its portfolio in Colorado, Pennsylvania, and North Dakota by the end of 2021.
IIPR Stock Performance
On February 9th, IIPR stock closed at $195.41, up 4.87% for the trading day. The stock is currently trading in a 52-week price range of $160.91-$288.02, down 14.24% in the past six months. The stock of IIPR has a 12-month median price objective of $290.00 per share, according to CNN Business analysts. In this example, this would be a 48.60% increase over the previous trade price of $195.41.
[Read More] Top Marijuana Stocks To Invest In? 2 To Watch This Month
The Scotts Miracle-Gro Company
One of the world's top marketers of branded consumer lawn and gardening items, Scotts Miracle-Gro, is also active in the cannabis sector. Hawthorne Gardening, the company's wholly-owned subsidiary, is a well-known supplier of nutrients, lights, and hydroponic equipment used in the cannabis growth process. Scotts added Luxx Lighting and True Liberty Bags to the Hawthorne portfolio on January 6th. As a result of the acquisition, Hawthorne's industry-leading lighting portfolio will be reinforced. Moreover, despite a slowdown in Hawthorne sales, the company's full-year forecast remained intact.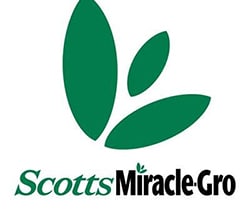 On February 1st Scott's announced its first-quarter results and 2022 outlook with increased yearly sales. The company reported a 24% decrease to $566 million a seasonal loss from continued operations of $0.90 per share. Hawthorne sales declined due to broader market conditions but made important acquisitions to strengthen returns. Specifically, Hawthorne sales for Q1 decreased 38% to $190.6 million. The segment reported a $5.3 million loss in Q1 compared to a $40.4 million gain the prior year.
SMG Stock Performance
SMG stock closed at $136.05 on February 9th down 15.42% in the last month. Currently, the stock has a 52-week price range of $129.74-$254.34 and is down 16.42% in the past six months. According to analysts at CNN Business SMG stock has a 12-month price target of $185 per share. This forecast represents an increase of 35.98% from its last trading price of $136.05.
[Read More] Chuck Schumer Plans To Introduce His Federal Reform Bill This April
Power REIT (PW)
Power REIT is a real estate investment trust specializing in long-term real estate with high risk-adjusted returns. The company, for example, has a growing portfolio of CEA buildings, including greenhouses and related processing facilities. The homes are now leased to tenants who are permitted to cultivate medical cannabis on the grounds. The assets are earmarked for expansion, and Power REIT has the financial means to fund the improvements. In addition, Power REIT's greenhouse facilities give a long-term growth option.

By acquiring a 10-acre site with a 12,000-square-foot greenhouse, Power REIT expanded its footprint in Colorado. As a result, the company currently has investment properties totaling approximately 83 acres and CEA facilities totaling 383,328 square feet spread across Southern Colorado. In September, the company spent $18.4 million for a 556,146-square-foot cannabis greenhouse and processing complex. This will be the largest cannabis manufacturing facility in Michigan and one of the largest in the United States. As of November, Power REIT owned 21 CEA buildings totaling more than 1 million square feet. In the third quarter, the trust paid $0.484375 per share in dividends, for a total of $1.9375 per total share.
PW Stock Performance
PW stock closed at $64.35 on February 9th, up 2.19% for the trading day. Currently, PW stock has a 52-week price range of $32.48-$81.99 and is up 61.88% in the last six months. According to analysts at Tip Ranks, PW stock has a 12-month average price target of $86.00 per share. In this case, this would represent an upside of 33.64% from its last trading price of $64.35.