2 Canadian Marijuana Stocks That Could Build More Momentum
With marijuana stocks seeing more volatile trading it seems that more traders are adjusting. At one point it was tough for some marijuana stock investors to take profits. This was due to how quickly marijuana stocks would rise and then fall. So there has had to be a shift in the way people trade when it comes to marijuana stocks. Some who have not been able to take profits feel the passing of federal reform will help in sustaining better trading. However, this has yet to be seen and there are no guarantees when it comes to things like this.
Still even with the current trading if you are able to catch the pullback you may be in luck. A big positive for volatile trading is when a company begins to fall it is a chance to find top marijuana stocks to buy. No matter the investment you always want to buy low and sell high. For some who buy shares and find a company is falling lower, it could be wise to further buy the pullback to lower the cost of your position. By lowering the cost of your position you put yourself in a better place to see more gains. The companies below are several options to keep an eye on if you are looking for top marijuana stocks to watch for the rest of 2022.
2 Marijuana Stocks For Your 2022 Watchlist
Columbia Care Inc. (OTC:CCHWF)
StateHouse Holdings Inc. (OTC:STHZF)
Columbia Care Inc.
Columbia Care Inc. cultivates, manufactures, and provides cannabis products and related services. It offers flowers, edibles, oils, and tablets under the Seed & Strain, Triple Seven, gLeaf, Classix, Press, Amber, and Platinum Label CBD brands. Over the last month, the company has released various updates. On August 15th the company released its Q2 2022 earnings.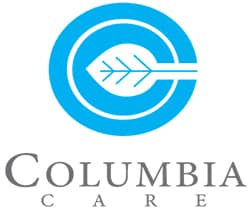 Key Mentions And Q2 Highlights
In April, launched adult-use sales in New Jersey with limited hours; expanded to full adult use hours in June 2022; revenue in New Jersey more than doubled sequentially
Completed expansion of Jefferson Park dispensary in Illinois, adding more than 1,700 sqft, and converted to the Cannabist retail experience
Celebrated rebrand of Portsmouth, Virginia location to Cannabist, the 31st in the nation
Retail revenue increased 4% over Q1 2022, led by New Jersey, Virginia, and West Virginia
Following this news, the company also announced its Triple Seven brand has launched in Pennsylvania. This venture has brung the brand's total footprint to ten markets.
Words From The Company
"Triple Seven represents premium, high-quality cannabis and I think the proof is not only in the footprint we're creating across the country but also in the awards we're winning that are voted on by experts and popular vote alike," said BJ Carretta, SVP of Brands, Columbia Care.
[Read More] 2 Marijuana Stocks To Buy In The Stock Market Today?
StateHouse Holdings Inc.
StateHouse Holdings Inc. engages in the cultivation, processing, manufacturing, distribution of cannabis. As well as retail of cannabis products for the adult-use and medical markets in the United States. It operates 14 dispensaries covering Northern and Southern California and one in Oregon.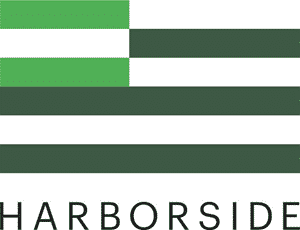 The company was formerly known as Harborside Inc. and changed its name to StateHouse Holdings Inc. in July 2022. Back on August 25th, the company released its Q2 2022 financial results.
[Read More] Best Long-Term Investments In Cannabis Stocks? 2 Marijuana REITs To Watch Now
Q2 2022 Highlights
Total net revenues were $34.6 million, a 125% increase over the $15.4 million realized in the three months ended June 30, 2021
Gross profit before adjustments for biological assets, was $14.7 million, a 110% increase as compared to $7.0 million in gross profit realized during Q2 2021.
On April 4, 2022, the Company completed the acquisition of Loudpack to form one of the largest vertically integrated cannabis enterprises in California;
On May 11, 2022, the Company announced new retail store openings in San Francisco and Grossmont, California;
On May 19, 2022, the Company acquired a further 50% interest in its retail store in Seaside, California, bringing its interest in the store to 100%; and,
On May 31, 2022, the Company announced initial integration measures that are expected to generate approximately $10.3 million of annualized cost savings.