Best Cannabis Stocks To Watch With US Cannabis Reform In 2022
In this week's trading, many top marijuana stocks have begun to experience some upside in the market. An announcement that the SAFE Banking Act could be attached to another major bill and Schumer making comments about his cannabis reform bill sent the cannabis sector trading higher. Although currently, it seems the many of the best cannabis stocks to buy price in the delays with federal cannabis reform these announcements attract new investors to cannabis.
One area of the cannabis sector that could see significant upside from cannabis reform is Canadian cannabis stocks. With the entry into the US market, Canadian cannabis companies would have a presence in one of the fastest-growing cannabis markets in the world. Most have already established a strategy for the entry into the American cannabis market via M&As or CBD sales.
In 2021 top Canadian marijuana stocks rallied the most when investors believed we would establish reform last year. In fact, most of the declines for top pot stocks happened after delays became evident in Congress. Specifically, in 2021 top marijuana stocks reached new highs in February then declined after peaking early in the month. Now in 2022 top cannabis stocks put in a new bottom in January. Already climbing from those lows significantly some pot stocks could continue to see an upside.
Investing In Pot Stocks And Becoming A Successful Trader
Before investing in marijuana stocks, it's important to do your research on a company. Looking into a company's finances and press releases can allow you to find the best-performing companies. In addition, following how a stock performs in the market can allow you to establish the best entries for your investments. This is especially important in a volatile year like what we have experienced so far in 2022. One way to improve your trading is by learning how to identify favorable trading setups that can help you gauge a stock's momentum.
[Read More] 2 Top Marijuana Stocks To Watch As The Market Catches More Momentum
As top marijuana stocks see some upside it could be time to make a watchlist of the best pot stocks in February. Because most Canadian cannabis stocks suffered significant losses in value, they could produce some upside as the US proceeds with ending prohibition. As we continue to see some upside in the market let's look at 3 top Canadian marijuana stocks for your list in February.
Best Canadian Marijuana Stocks For February 2022
Tilray Brands, Inc. (NASDAQ: TLRY)
OrganiGram Holdings Inc. (NASDAQ: OGI)
Aurora Cannabis Inc. (NASDAQ: ACB)
Tilray, Inc.
Tilray, Inc., the world's largest cannabis CPG business, operates in Canada, the United States, Europe, Australia, and Latin America. The company has just entered the Canadian market, establishing itself as one of the world's most profitable cannabis businesses. Tilray is gearing up to join the US market as well as expand its worldwide reach. Tilray was also the first company to cultivate and distribute medical cannabis in Germany. The company has created CBD-infused goods and beverages that have the potential to make a lot of money in both the Canadian and American markets. In October, Tilray and Great North Distributors established a distribution collaboration to assist Canada's recreational cannabis market flourish.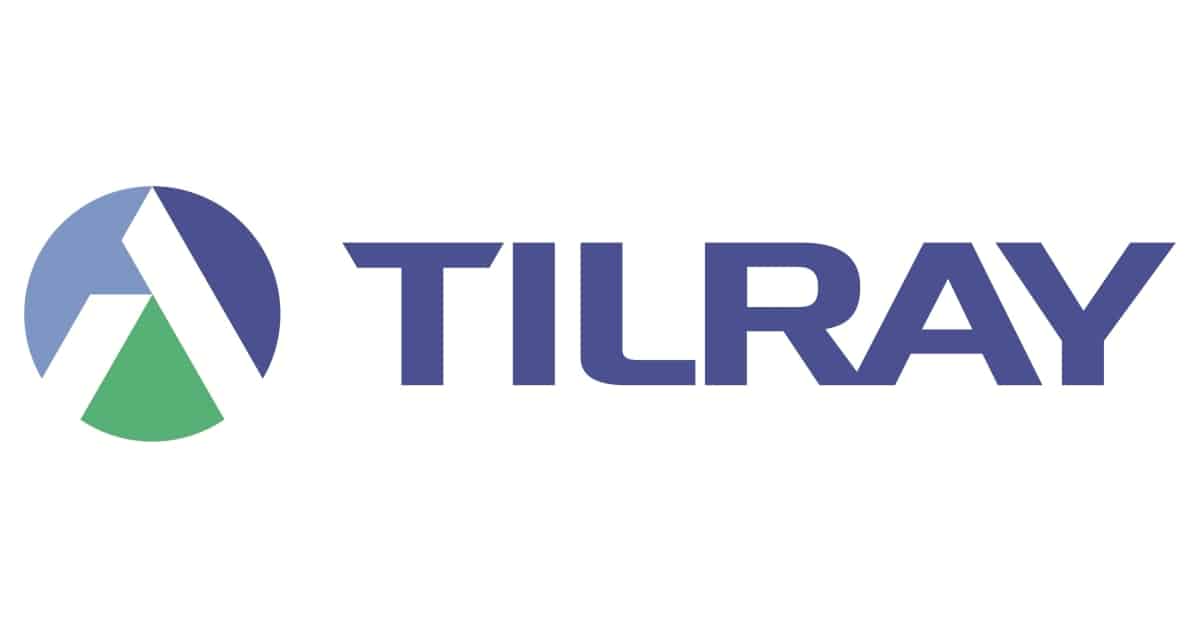 Tilray recently purchased a controlling stake in MedMen convertible notes, signaling a movement into the American cannabis market. Tilray reported net sales of $168 million in the second quarter of the fiscal year 2022, up 43 percent year over year. Due to the Sweetwater acquisition, net beverage alcohol sales were $15 million, while cannabis revenue was $70 million. The company's market share in Canada remained at the top, with top rankings in cannabis flower and pre-rolls. In the first quarter, the company lost $34.6 million and had a $12.7 million Adjusted EBITDA.
On February 1st, the shares of TLRY closed at $6.22, up 4.36 percent on the day. The 52-week price range for the stock is $5.15-$67.00. According to CNN Business experts, TLRY stock has a 12-month consensus price objective of $8.00 per share. This represents a 28.82 percent increase over the previous trading price of $6.22.
[Read More] Top Canadian Marijuana Stocks To Watch In February 2022
OrganiGram Holdings Inc.
OrganiGram Holdings Inc. is a well-known maker of legal cannabis and cannabis-based products in Canada. The company is known for producing high-quality, indoor-grown marijuana that may be used for medicinal and recreational purposes. Organigram is bolstering its international business connections to increase its position in the global cannabis industry. The business is rapidly increasing both its wholesale cannabis delivery service and its online sales. SHRED'ems Gummies is a high-quality addition to the SHRED product range from Organigram. Edison JOLTS are also the first flavored THC ingestible extracts in Canada with a high THC content.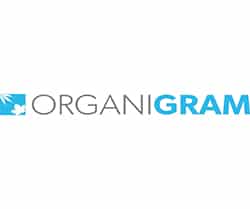 OrganiGram has added 84 new SKUs to their product offering since July 2020. In Q3, the Edison brand, which has a higher profit margin, debuted two new high-potency strains. The company reported $30.4 million in net sales for the first quarter of fiscal 2022 on January 11th. This revenue is a new high for Organigram, putting the company in fourth place among Canadian LPs. The corporation increased its investment in Hyasynth Biologicals, a leading cannabis biosynthesis company, to $7.5 million in December, increasing its total investment in the company to $7.5 million.
OGI stock is closed at $1.61 up 8.05% for the trading day. The stock has a 52-week price range of $1.30-$6.45 and is down 38.55% in the last six months. According to analysts at Tip Ranks OGI stock has a 12-month average price target of $2.27 per share. In this case, this would represent an upside of 40.99% from its last trading price of $1.61.
[Read More] Top Marijuana Stocks To Buy In February? 4 To Add To Your List Right Now
Aurora Cannabis Inc.
Aurora Cannabis Inc. is a Canadian company that grows and distributes medical marijuana all over the world. With the purchase of Reliva, a CBD-producing firm in the United States, the company recently announced its entry into the US cannabis market. Aurora has also included three new cultivars in its San Rafael '71 collection. On the international front, the company transported a cannabis shipment worth $8 million to Israel. The company's balance sheet is being rebuilt, and the company has completed the first shipment to the French medicinal cannabis pilot program.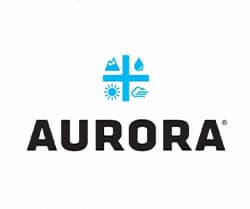 In the first quarter of the fiscal year 2022, Aurora recorded total cannabis net sales of $60.1 million, up from $54.8 million in the fourth quarter of fiscal year 21. The company presently has an Adjusted EBITDA loss of $11.5 million. Aurora is the world's largest Canadian limited partnership in the medicinal cannabis business, and it claims to be on track with its reorganization plan. The company will. Release its second-quarter fiscal year 2022 results on February 10th after the market closes.
ACB stock closed at $4.47 on February 1ST up 7.45% for the trading day. Currently, the stock has a 52-week price range of $4.1496-$18.98 down 27.41% in the past six months. According to analysts at CNN Business, ACB stock has a consensus price target of $6.36 per share. This would be an upside of 42.88% from its last trading price of $4.47.