Best Marijuana Stocks For Upside In February
Are you looking for top marijuana stocks to buy for 2022? In February the best cannabis stocks have begun to see some upside after months of declines. As the possibility of seeing federal cannabis reform grows this month more investors are looking for pot stocks to invest in. One area of the cannabis sector that experienced the most volatility in the past year is Canadian marijuana stocks. In February of 2021 Canadian cannabis stocks rallied the most establishing new highs.
Now after reaching new 52-week lows in January 2022 they are showing some upward momentum this month. Although the leading Canadian cannabis companies have not performed as well as the top-tier US companies, they could have some future potential. As the US begins to end federal cannabis prohibition leading Canadian cannabis companies could begin to expand into the US cannabis market in the next few years.
Most have already established some form of entry into the market either by M&As or CBD sales in the states.  In addition, some leading Canadian companies have also established themselves in the global cannabis market. This gives them a strong presence in the global cannabis arena as it grows rapidly in the next five years. As the cannabis industry continues to expand some Canadian cannabis companies could see significant revenue growth.
Investing In Canadian Pot Stocks And Making Better Investments
Before investing in cannabis stocks, it's always important to research a company thoroughly before investing. Looking into a company's earnings and press releases can allow you to isolate the best-performing businesses. Additionally following how a stock behaves in the market and finding grade A trade setups can help you establish the best entries into a position.
[Read More] Top Cannabis Stocks To Buy Now? 3 To Watch For In February
With top Canadian cannabis stocks dropping to such low levels some cannabis investors could begin to trade them for short-term gains. Using day trading and swing trading strategies active traders can produce a profit with current market volatility in pot stocks. Let's look at 3 top Canadian marijuana stocks to watch in February 2022.
Best Canadian Cannabis Stocks To Watch Right Now
Tilray Brands, Inc. (NASDAQ: TLRY)
High Tide Inc. (NASDAQ: HITI)
HEXO Corp. (NASDAQ: HEXO)
Tilray, Inc.
Tilray, Inc. is the biggest cannabis CPG company in the world, with operations in Canada, the United States, Europe, Australia, and Latin America. The company has just recently entered the Canadian market, but it has already established itself as one of the most successful cannabis enterprises in the world. Tilray is preparing to enter the US market and increase its global reach. Tilray was also the first firm in Germany to grow and market medicinal marijuana. The company has developed CBD-infused items and drinks that have a lot of promise in both the Canadian and American markets. Tilray and Great North Distributors formed a distribution partnership in October to help Canada's legal cannabis industry grow.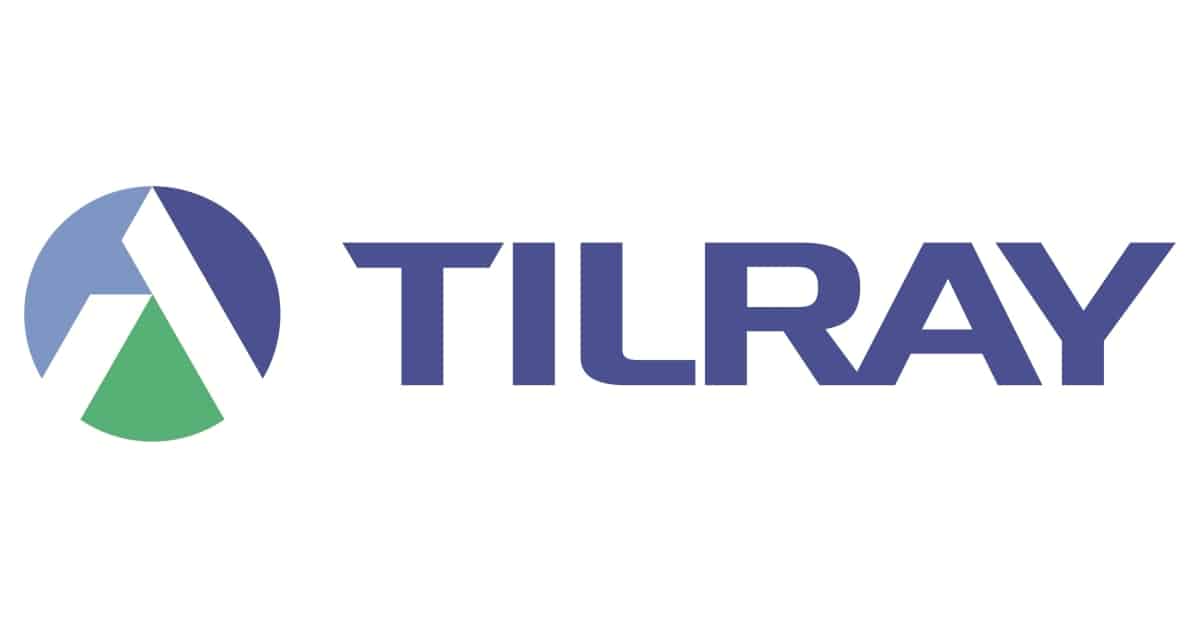 Tilray recently acquired a majority interest in MedMen convertible notes, indicating a push into the American cannabis market. Tilray's net sales in the second quarter of the fiscal year 2022 were $168 million, up 43 percent year over year. Net beverage alcohol sales were $15 million because of the Sweetwater transaction, while cannabis revenue was $70 million. With top ranks in cannabis flower and pre-rolls, the company's market share in Canada stayed at the top. The company lost $34.6 million in the first quarter and had a $12.7 million Adjusted EBITDA. On February 1st SweetWater Brewing expanded its distribution across California with a partnership with Reyes Beer Division.
TLRY Stock Performance
On February 14th, the shares of TLRY closed at $6.72, down 2.89 percent in the last five trading days. The 52-week price range for the stock is $5.15-$67.00. According to CNN Business experts, TLRY stock has a 12-month consensus price objective of $8.00 per share. This represents a 19.40 percent increase over the previous trading price of $6.72.
[Read More] The IRS Has Clarified That Marijuana Purchases Are Not Tax Write-Offs
High Tide Inc.
High Tide Inc is a cannabis dispensary that also sells and manufactures consumption equipment. A well-known Canadian cannabis business, as well as a global creator and distributor of cutting-edge smoking accessories, are all part of High Tide's portfolio. To begin, the business built the largest accessories eCommerce platform in the world. In Canada, there are now 106 High Tide branded retail establishments. High Tide purchased Blessed CBD in October, and the company is now concentrating on the UK market. The company established its 58th retail cannabis store in Alberta in November, making it the largest provider in the province. In addition, High Tide executed the largest acquisition of the company's history, NuLeaf Naturals. On February 10th the company completed the acquisitions of Bud Room giving them ownership to Fastendr retail kiosk and Smart Locker Technology.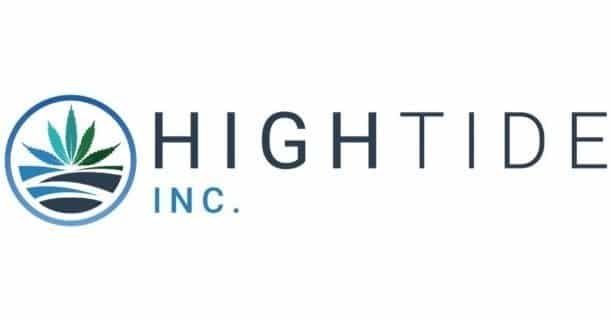 In addition, the company finalized the acquisition of Smoke Cartel Inc and developed the Grasscity brand, which sells hemp-derived CBD products. High Tide has continued its quick expansion into the US cannabis market with the acquisition of Dankstop, a leading online retailer. The company's revenues climbed by 99 percent to $48.1 million in the third quarter of 2021. As a result, gross earnings climbed by 75% to $16.7 million year over year. The company's adjusted EBITDA has decreased from $3.4 million the previous year to $1.5 million this year. The NASDAQ re-listing of High Tide is largely to blame for the drop in adjusted EBITDA. The company confirmed a 118 percent increase in sales when it submitted its audited annual financial statement for 2021 on February 2nd.
HITI Stock Performance
The shares of HITI finished at $5.30 on February 14th, down 5.53 % on the day. The stock is currently trading in a 52-week price range of $3.65 to $13.29, down 27.50% in the last six months. HITI stock has an average price target of $10.51 per share, according to Tip Ranks analysts. In this example, the upside would be 98.30% over the current market price of $5.30.
[Read More] Top Ancillary Cannabis Stocks On The NYSE With Dividends In 2022
HEXO Corp.
HEXO Corp. is a cannabis startup based in Canada that has won several awards. With a diversified brand portfolio that serves the recreational market in Canada, the company today holds a solid position in a global market. HEXO is primarily a medical supply distributor in Canada, Israel, and Malta. In addition, the corporation has been expanding its footprint in the American cannabis industry. The Colorado market is served by Truss CBD USA, a joint venture between HEXO and Molson Coors. Zenabis Global Inc., a licensed cultivator of recreational and medical-grade cannabis in Canada, was recently bought by the company. Both purchases will help HEXO expand in Canada, Europe, and the United States in the future.

In December, HEXO launched a new business plan and claimed total revenues of $50.2 million for the first quarter of 2022. HEXO also purchased its first manufacturing plant in the United States through a completely owned company in the country. The 50,000-square-foot facility in Fort Collins, Colorado, will produce high-quality Powered by HEXO products for distribution across the US. On February 9th the company announced its plan to become the first among its peers to be cash flow positive from operations. The company expects to reduce SG&A expenses by 30% by the fiscal year 2023 resulting in annual savings of about $15 million.
HEXO Stock Performance
On February 14th, HEXO closed at $0.646, down 9.88% for the trading day. The stock is presently trading in a 52-week price range of $0.46-$11.04, a drop of 81.75 percent in six months. According to CNN Business experts, HEXO stock has a 12-month average price objective of $0.78 per share. This would be a 22.08 percent increase from the last transaction price of $0.646.