3 Marijuana Stocks To Buy In 2022?
When it comes to investing in marijuana stocks in 2022 the market is a bit different.  Currently, marijuana stocks are seeing more volatile trading as well as downtrends. Now this pattern of trading for marijuana stocks can be seen as positive and negative. To begin those who have invested in cannabis stocks but find they keep on dropping can cause frustration. One strategy to offset this is to buy the dips of the same cannabis company to lower your cost average. From this, you have a chance at seeing a better return than just waiting for the sector to rise from your original position as it fell.
For the others who are looking to invest as well, a done sector means a window of opportunity to find top marijuana stocks to buy at lower entry levels. When buying marijuana stocks while they are down is good preparation for the future. Meaning buying the dips puts investors in a position to see potential gains if and when the sector starts to rise again. At the moment there is a lot of speculation on what may take place in the future.
Better Strategies For Investing In Marijuana Stocks
Many shareholders are playing the waiting game as they feel the passing of federal cannabis reform will cause a possible run. Not just that the cannabis industry as a whole is growing and companies are showing solid profitably for the most part. When a cannabis company can show progress outside of the market it's another indicator that the company could be of value. So for those who want to invest in marijuana stocks just make you do your due diligence and build a plan that can lead you toward seeing sizable gains. The marijuana stocks below are several options to keep on your radar this June.
Top Marijuana For Your June 2022 Watchlist
Aurora Cannabis Inc. (NASDAQ:ACB)
Cronos Group Inc. (NASDAQ:CRON)
Tilray Brands, Inc. (NASDAQ:TLRY)
Aurora Cannabis Inc.
Aurora Cannabis Inc. produces, distributes, and sells cannabis and cannabis derivative products in Canada and internationally. In recent news, the company released its fiscal 2022 3rd quarter results. At this time the company increased its original target for expense savings. Management now expects $150 to $170 in yearly cost savings by H1/2023 versus the stated target of $60 to 80 million. The company also remained #1 in Canada's LP in high margin global medical cannabis revenues. As well international revenue increased 55% from Q3 2021.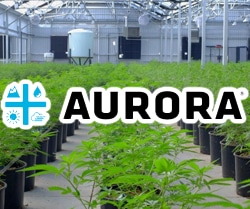 Not to mention Aurora produced a strong balance sheet with a repurchase of 141.4 million in convertible debt. Also, Aurora announced it has strengthened its leadership position in Germany with EU-GMP certification at a preeminent local cannabis production facility. Aurora is the distinct market leader in the German flower segment and will now leverage receiving the world's highest quality standard to produce and distribute premium medical cannabis in Germany.
Cronos Group Inc.
Cronos Group Inc. operates as a cannabinoid company. It manufactures, markets, and distributes hemp-derived supplements and cosmetic products through e-commerce, and retail. In addition to hospitality partner channels under Lord Jones and Happy Dance brands in the United States. The company is also involved in the cultivation, manufacture, and marketing of cannabis and cannabis-derived products for the medical and adult-use markets.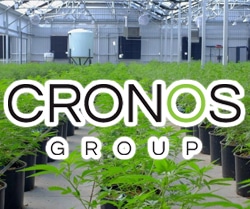 Back on May 10th, the Cronos released its Q1 2022 results. Net revenue of $25.0 million in Q1 2022 increased by $12.4 million from Q1 2021. The increase year-over-year was primarily driven by an increase in net revenue in the Rest of the World segment driven by growth in the Israeli medical market. As well as the Canadian adult-use market. In the first quarter of 2022, the Company initiated a strategic plan to realign the business around its brands.
[Read More] Are These The Best US Marijuana Stocks To Buy Right Now? 3 To Watch Next Week
Tilray Brands, Inc.
Tilray Brands, Inc. engages in the research, cultivation, production, marketing, and distribution of medical cannabis products. Back in April, the company announced major news. The company announced it has entered into a definitive agreement with HEXO to create a strategic alliance. The definitive agreements with Tilray Brands solidify the strategic partnership between HEXO. Once this deal is set in stone will provide HEXO with a recapitalized balance sheet and enhanced financial flexibility.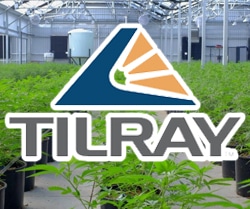 Which is critical to accelerating its transformation into a cash flow positive business within the next four quarters. HEXO and Tilray Brands have also committed to working together to evaluate cost-saving synergies. As well as other production efficiencies. Also to set out the terms of such arrangements in certain commercial agreements to be entered into upon the closing of the Transaction.
[Read More] Are These The Best Canadian Marijuana Stocks To Buy In 2022?
The Commercial Agreements are expected to create significant efficiencies. As well as with a target combined cost savings of up to U.S.$80 million within two years to be shared equally between the two companies. So far May has been a volatile time for TLRY stock. At the start of May, the company was holding a better market position. But even with a slight dip in trading currently, this marijuana stock has started to once again see a pick up in trading.