Best Marijuana Stocks To Add To Your List Valentine's Day
In February the best marijuana stocks to buy have seen some upward momentum in the last few weeks. To start 2022 increasing overall market volatility pushed the cannabis sector down to reach new 52-week lows. Now, as it seems there is progress being made in the efforts to achieve federal cannabis reform more investors are watching cannabis stocks. Because of current market volatility, this could be a good time to make a watchlist of the best cannabis stocks for 2022.
In general, there are many ways to invest in pot stocks and many cannabis investors use a few different strategies to produce gains. Because of the long-term growth potential, the cannabis industry has, some investors have a core long-term position they establish in the top tier companies. In addition to this core position which is usually associated with the highest revenue-producing companies they also take advantage of short-term volatility.
At the present time, some investors use day trading and swing trading techniques to produce gains with cannabis stocks. These trades are considered higher-risk investments that produce gains from short-term price swings. In general, learning how to identify the best setups for the types of trades can help increase your success rate and make you a consistently profitable trader.
Top Pot Stocks In 2022 And Making Better Trades
Before investing in top cannabis stocks, it's always important to do your own due diligence on a company. Researching a company's finances and studying how a stock moves in the market can help you make the best investments. With many analysts predicting a volatile year in the market this could be a good time to become an active trader and learn to take advantage of pot stocks in the short term. Let's look at 3 top marijuana stocks for your list this week in February.
[Read More] Amazon Is Showing Big Support For Federal Cannabis Reform
Top Cannabis Stocks For Valentines Week
Glass House Brands Inc. (OTC: GLASF)
Ascend Wellness Holdings, Inc. (OTC: AAWH)
IM Cannabis Corp. (NASDAQ: IMCC)
Glass House Brands Inc.
Glass House Brands Inc. is one of the fastest-growing vertically integrated cannabis and hemp companies in the United States. The company is primarily focused on the California market, where it is developing leading, long-lasting brands to fulfill the demands of clients across a wide range of industries. Glass House Farms, Forbidden Flowers, and Mama Sue Wellness are just a few of the company's businesses that are succeeding in this endeavor. The corporation bought a 5.5 million square foot greenhouse plant in Southern California in September. Mark Vendetti has been appointed as the company's Chief Financial Officer. PLUS, a large California edibles company, was purchased for $25.6 million in December.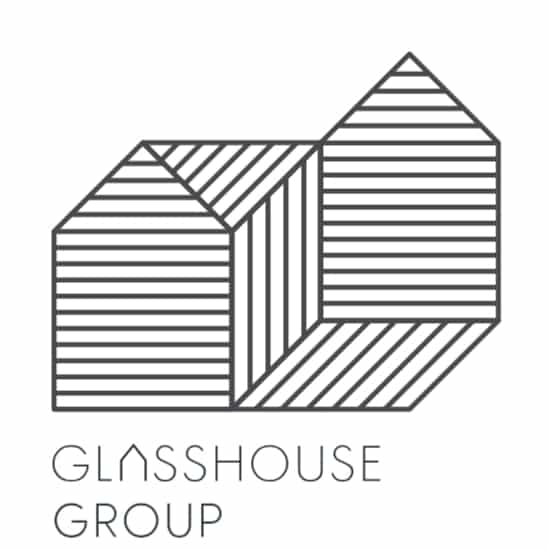 Glass House reported third-quarter 2021 results in November, with net sales of $17.2 million, up 29% from Q3 2020. In Q3 2021, the company's in-house cannabis brand, for example, was the top-selling brand in California. With a gross margin of 14%, the total profit was $2.3 million. Year-to-date revenue in Q3 2021 was $51 million, up 63 percent from $31.3 million in Q3 2020. The corporation had a cash balance of $28.9 million at the end of the third quarter. GLASF stock ended at $5.99 on February 11th, up 8.91 percent for the day. The stock has been trading in a $3.43-$6.42 range over the past few months.
[Read More] Top Marijuana Stocks To Watch For Valentine's Day 2022
Ascend Wellness Holdings, Inc.
With operations in Illinois, Michigan, Ohio, Massachusetts, and New Jersey, AWH is a vertically integrated firm. AWH's principal business is owning and operating growing facilities that generate award-winning strains and a carefully chosen line of goods. In general, the business produces and sells Ozone-branded products. Flowers, pre-rolls, concentrates, vapes, edibles, and other cannabis-related things are among the company's cannabis product categories. AWH has 17 retail outlets and sells to licensed cannabis retailers. Ascend will expand its vertically integrated footprint in Ohio in October. The company announced the opening of a dispensary in Newton, Massachusetts in November. In December, AWH announced that it had completed the acquisition of Ohio Cannabis Clinic, giving them a second dispensary in the state.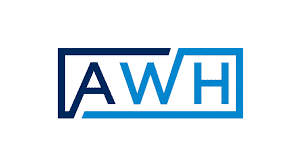 AWH had net sales of $94.4 million in the third quarter of 2021, up 13.2 percent from the previous quarter. The company's Adjusted EBITDA for the quarter was $23.5 million, up 15.9% over the previous quarter. The overall income of $105 million was up 131.4 percent from the previous year. The company had $204.5 million in cash and cash equivalents at the end of the third quarter. Lowell Smokes pre-rolls from Lowell Farms Inc. (OTC: LOWLF) are now in the Massachusetts market through AWH. On January 6th, AWH said that MedMen Enterprises Inc. (OTC: MMNFF) had broken its investment agreement and continued to challenge New York authorities' jurisdiction. On March 8th AWH will release its Q4 and full-year 2021 earnings after the market close.
AAWH Stock Performance
AAWH stock closed on February 11th at $4.68 down 3.31% for the trading day.  Currently, the stock has a price range of $4.22-$9.21 down 54.78% in the last six months. According to analysts at Tip Ranks AAWH stock has a 12-month average price forecast of $12.75 per share. In this case, this would represent an upside of 172.44% from its last trading price of $4.68.
[Read More] Medical Marijuana Is Now Legal In South Carolina
IM Cannabis Corp.
At the present time, IMC is a global pioneer in the medicinal and adult-use recreational cannabis sectors, with operations in Israel, Germany, and Canada. According to the firm, which is located in Israel, the IMC brand has set a milestone in the Israeli medical cannabis market. IMC is expanding its product line to include medical cannabis. Adjupharm, a German-based subsidiary, and EU-GMP-certified medical cannabis distributor represents the company across Europe. The corporation also announced the completion of a cutting-edge logistics facility in Germany, which is significant. Thanks to this facility, Adjupharm will be able to optimize its supply chain in the long run, including bulk cannabis repackaging. Focus Medical reported the arrival of 400 kg of high-quality indoor dried cannabis in Israel on January 19th.

In December, IMC launched the WAGNERS Brand in Germany, supplying the country with high-quality indoor-grown Canadian cannabis. The company established a partnership with cbdMD Inc. in the third quarter to offer cbdMD goods in Israel. In addition, IMC announced third-quarter 2021 profits on November 15th, with revenues of $14.4 million, up 30% from Q2 2021. At the start of the third quarter, the company will begin exporting and follow agreements to ensure the flow of EU-GMP supplies. In January, Rinat Efrima became the new Chief Executive Officer of IMC Holdings.
IMCC Stock Performance
IMCC stock closed at $2.28 on February 11th up 20.60% for the past five trading days. The stock has a 52-week price range of $1.56-$11.63 and is down 53.93% in the last six months. According to analysts at CNN Business IMCC stock has a 12-month average price target of $4.75 per share. In this case, this would represent an upside of 108.13% from its last trading price of $2.28.