Best Marijuana Stocks For Trading Market Volatility
Are you looking for top marijuana stocks while the market is down? Over the weekend the possibility of Russia pulling out of Ukraine and entering talks diminished as the war intensified. Heightened sanctions on Putin and Russia have been established including removing the largest Russian banks from SWIFT. In February the best cannabis stocks to invest in began seeing gains to start the month. But current market conditions have given back some of those gains as the invasion began.
In general, many analysts already predicted 2022 would be a year of market instability. Starting in March the Federal Reserve is expected to begin raising interest rates which have caused a downturn in the market as well. Because of the current instability in the market, it's difficult for cannabis investors to hold long-term positions in pot stocks. One-way investors take advantage of market volatility is by trading pot stocks on a short-term basis.
Specifically, many active traders use day trading and swing trading strategies to produce gains with marijuana stocks. This allows them to take advantage of the price swings and current volatility. In general, learning to watch for favorable chart patterns can help you become a successful trader. Watching for the right setups can allow you to produce gains when you're establishing short-term plays. Although this type of trading is considered a higher risk investment current market conditions allow traders to capitalize currently.
Trading Pot Stocks In 2022 For Short Term Gains
Before investing in marijuana stocks, it's important to do your own due diligence on a company. Researching a company's financials and press releases can help you find the best-performing businesses in a sector. As we start a month of trading these top marijuana stocks could be good short-term plays in the weeks to come. As many leading cannabis companies begin to report full-year 2021 earnings let's look at 3 top cannabis stocks to watch this week.
[Read More] 3 Marijuana Stocks To Watch To Start Your Week
Top Cannabis Stocks For Your March List
Glass House Brands Inc. (OTC: GLASF)
Agrify Corporation (NASDAQ: AGFY)
IM Cannabis Corp. (NASDAQ: IMCC)
Glass House Brands Inc.
Glass House Brands Inc. is one of the nation's fastest-growing vertically integrated cannabis and hemp companies. The company is largely focused on the California market, where it is creating cutting-edge, long-lasting brands to meet the needs of customers in a variety of sectors. Glass House Farms, Forbidden Flowers, and Mama Sue Wellness are just a few of the company's successful ventures. In September, the company purchased a 5.5 million square foot greenhouse business in Southern California. Mark Vendetti has been named Chief Financial Officer of the organization. PLUS, a prominent California edibles company, was acquired in December for $25.6 million.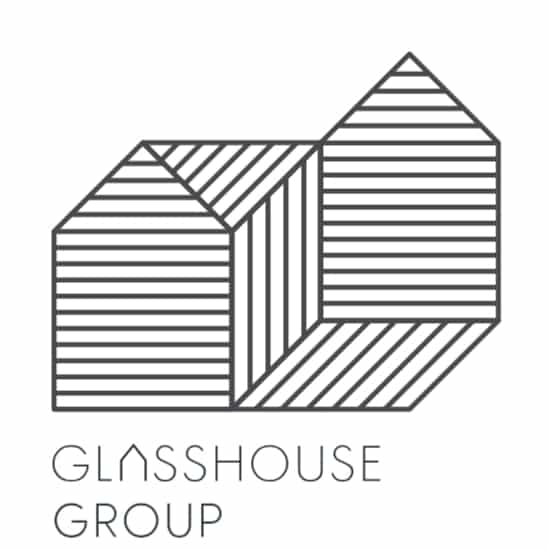 In November, Glass House announced third-quarter 2021 results, with net sales of $17.2 million, up 29% from Q3 2020. For example, the company's in-house cannabis brand was the top-selling brand in California in Q3 2021. The overall profit was $2.3 million, with a gross margin of 14%. Revenue for the third quarter of 2021 was $51 million, up 63 percent from $31.3 million in the third quarter of 2020. At the end of the third quarter, the company had a cash balance of $28.9 million. GLASF stock ended at $5.49 on February 25th, up 8.91, the stock has been trading in a $5.20-$6.54 range in February.
[Read More] Top Marijuana Stocks To Watch Before Earnings In March
Agrify Corporation
Agrify Corporation is a US-based provider of precision hardware and software for the indoor farming industry. The company currently offers vertical farming systems, integrated grow racks, and LED grow lights. Agrify's cutting-edge software and technology solutions help businesses achieve the highest quality, consistency, and production while spending the least amount of money. The company's services include consulting, engineering, and construction. Precision Extraction Solutions and Cascade Sciences, two well-known manufacturers of cannabis and hemp extraction, post-processing, and testing equipment and solutions, were recently acquired by the company. In October, the company announced its entry into the Arizona cannabis industry, thanks to a partnership with Olive El Mirage. Lab Society, a pioneer in distillation and solvent separation solutions for the cannabis extraction sector with $10 million in yearly revenue, was another acquisition by the company on February 2nd.

During the third quarter of 2021, the company reported sales of $15.8 million, increasing 460 percent year over year. Agrify received new bookings for $32.2 million, bringing its total backlog to $117.5 million. Bud & Mary's Cultivation, Inc. has announced the first full turnkey partnership with Agrify, with plans to deploy up to 1200 vertical farming units at its 50,000-square-foot facility. Curaleaf Holdings, Inc. (OTC: CURLF) has also committed to collaborating on a multi-year R&D initiative with the company. Specifically, this study will look at the impact of the cultivation environment on plant health and harvest productivity. The company confirmed its full-year forecast of $48-$50 million for 2021.
AGFY Stock Performance
AGFY stock closed on February 25th at $5.41 down 5.58% for the trading day. The stock has a price range of $5.02-$35.94 and is down 80.64% in the past six months. According to analysts at CNN Business AGFY stock has a 12-month average price target of $32.00 per share. In this case, this would be an increase of 493.69% from its last trading level of $5.39.
[Read More] 3 Marijuana Stocks To Watch At The End Of February
IM Cannabis Corp.
At the present time, IMC is a global pioneer in the medicinal and adult-use recreational cannabis sectors, with operations in Israel, Germany, and Canada. According to the company, the IMC brand, which is located in Israel, has attained a milestone in the Israeli medical cannabis sector. IMC is expanding its product line to include medical cannabis. Adjupharm, a German-based subsidiary, and EU-GMP-certified medical cannabis distributor represents the company across Europe. The corporation also announced the completion of a cutting-edge logistics facility in Germany, which is significant. Thanks to this facility, Adjupharm will be able to optimize its supply chain in the long run, including bulk cannabis repackaging. Focus Medical announced the arrival of 400 kg of high-quality indoor dried cannabis in Israel on January 19th.

In December, IMC launched the WAGNERS Brand in Germany, providing the country with high-quality Canadian cannabis grown indoors. The company established a partnership with cbdMD Inc. in the third quarter to offer cbdMD goods in Israel. In addition, IMC announced third-quarter 2021 profits on November 15th, with revenues of $14.4 million, up 30% from Q2 2021. Additionally, in the third quarter, the company will begin exporting and will adhere to agreements to ensure the flow of EU-GMP goods. In January, Rinat Efrima became the new CEO of IMC Holdings.
IMCC Stock Performance
IMCC stock closed at $2.35 on February 25th down 8.20% in the past five trading days. The stock has a 52-week price range of $1.56-$11.63 and is down 37.67% in the last six months. According to analysts at CNN Business IMCC stock has a 12-month average price target of $4.75 per share. In this case, this would represent an upside of 102.79% from its last trading price of $2.35.