Best Marijuana Penny Stocks For Active Traders
Are you trying to find the best marijuana stocks right now? After hitting new lows in 2022, the leading cannabis stocks started to gain momentum in July and August. Trading short-term is one way to profit from the current market volatility. Cannabis penny stocks are usually the most volatile cannabis stocks to purchase. Making both long-term and short-term investments with market values at current levels may allow you to increase the size of your portfolio.
In the current trading environment, marijuana penny stocks have been recognized for their short-term potential. Any equity that trades for less than $5 per share is referred to as a penny stock, for those who are unaware. Large price swings in cannabis penny stocks have a history, which may make profitable swings and day trades possible.
By taking advantage of the lower price points, many active traders are currently opening positions in some of the greatest penny marijuana stocks. The cannabis sector is probably preparing for a potential boom in August. As the broader markets continue to show signs of recovery, let's take a closer look at three of the best marijuana penny stocks on your list.
[Read More] 2 Marijuana Stocks To Buy Now?
Top Cannabis Stocks To Watch In August 2022
Glass House Brands Inc. (OTC: GLASF)
Lowell Farms Inc. (OTC: LOWLF)
Glass House Brands Inc.
The vertically integrated cannabis and hemp company Glass House Brands Inc. competes in a sector with one of the fastest growth rates in the nation. The business concentrates on the California market. There it creates cutting-edge, eco-friendly brands to satisfy the needs of customers in various industries. A few of the company's well-known goods include Mama Sue Wellness, Glass House Farms, and Forbidden Flowers. The business acquired a 5.5 million square foot greenhouse in Southern California in September 2021. Mark Vendetti is the new company's chief financial officer. A well-known California edibles company named PLUS was purchased for $25.6 million in December.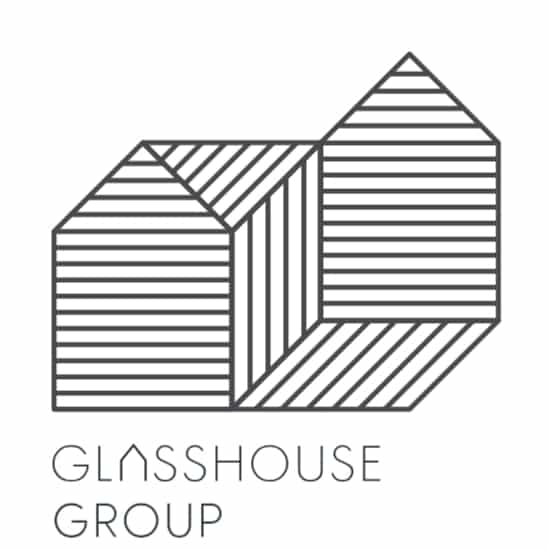 Glass House declared its second quarter 2022 earnings with net sales of $16.5 million, down 12% from Q2 2021's $18.7 million. The gross profit was also $0.3 million as opposed to $8.6 million in Q2 2021 and $2.3 million in Q1 2022. In contrast to Q2 2021's gross margin of 46% and Q1 2022's gross margin of 17%, the company's second-quarter gross margin was 2%. Furthermore, the company's Adjusted EBITDA was $(9.8) million as opposed to $2.2 million in Q2 2021 and $(6.4) million in Q1 2022. In May, the company's SoCal Farm harvested its first crop, and in July, Glass House produced almost as much as it did in all of Q2. By 2023, Glass House plans to almost increase its current revenue run rate to $200M or more.
GLASF stock ended at $2.08 on August 17th, down 2.35% in the last five days of trading. Currently, the stock has been trading in a 52-week range of $1.95-$7.00.
[Read More] Are These Marijuana Stocks A Buy Mid-August?
Lowell Farms Inc.
The California-based cannabis business Lowell Farms Inc. is well-established and rapidly increasing its market share. The company's primary objectives include developing cutting-edge production capabilities, artisan craft cannabis growing, and an outstanding portfolio of licensed cannabis brands. There is a license agreement between the company and Ascend Wellness Holdings. The two companies will collaborate to offer the Lowell Smokes brand to dispensaries in Massachusetts and Illinois. Ascend and Lowell confirmed in November that Lowell Smokes will now provide service to Michigan. According to the company, Illinois will also be able to purchase the well-known Lowell Smokes pre-roll bundles.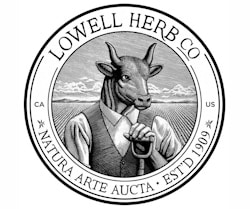 On August 9th, the company revealed its second quarter 2022 results, showing revenue of $13.2 million, up 6% from the prior quarter but down 13% from the first quarter of 2021. Revenue from bulk flowers rose 94% sequentially but down 37% from Q2 2022 levels as a result of reduced pricing. Additionally, Lowell brand revenues continue to be very robust, accounting for 66% of CPG revenues. The company saw a net loss of $4.6 million for the first quarter, up from a net loss of $4.1 million the previous quarter. Lowell Farm Services is a pioneering cannabis processing business in the Salinas Valley. It keeps increasing operational effectiveness with a larger emphasis on scalability and new customers.
The shares of LOWLF closed at $0.20, on August 17th down 17.36% in the last month of trading. The stock is now trading in a 52-week price range of $0.182-$1.36 and is down 37.19% year to date.
[Read More] Top Ancillary Cannabis Stocks To Buy? 2 With Double Digit Gains Last Week
Making Short-Term Investments With Penny Pot Stocks In 2022
Finding the best prospects in the industry may be made easier by looking into a company's financials and press releases. Additionally, it's important to investigate a company on your own before starting to a position. You might improve your chances of making profitable trades by deepening your understanding of chart patterns and technical indicators. The US and international cannabis markets are both growing rapidly, which might make short-term trading attractive. During this market, it may be beneficial to learn a range of trading tactics. These marijuana penny stocks might be among your best choices in August 2022.