Best Cannabis Stocks To Watch Under $3
Are top marijuana stocks on your radar after the FOMC meeting aided the overall market advance this week? Investors are now facing a high-volatility week as the Federal Reserve prepares to raise interest rates by 75 basis points. Many parts of the market rebounded after the announcement, in what some call a dead cat bounce. However, many analysts are predicting that the market will continue to fall. Investors are looking for strategies to profit from the market's high volatility in the short term.
Active traders benefit from the market's volatility when it comes to short-term investments. Many active traders utilize day trading and swing trading techniques to profit from market volatility. Marijuana penny stocks have a reputation for being exceedingly volatile in the cannabis sector. For those who are unfamiliar, penny stocks are any equities that trade for less than $5. Active traders profit on short-term momentum in cannabis stocks, which are considered higher-risk assets. Penny stocks offer the advantage of allowing investors to purchase greater holdings for a lower investment.
In addition, new efforts to establish federal marijuana legalization and banking legislation are already starting in 2022. This summer's events might have a significant influence on how major marijuana companies move for the rest of the year. With possible gains in the cannabis industry, it may be time to keep an eye on several penny stocks. Let's take a look at three of the best marijuana penny stocks in the United States for the third week of June.
[Read More] 3 Top Marijuana Stocks To Watch Halfway Through June
Best Marijuana Penny Stocks In June 2022
Ascend Wellness Holdings, Inc. (OTC: AAWH)
4Front Ventures Corp. (OTC: FFNTF)
Lowell Farms Inc. (OTC: LOWLF)
Ascend Wellness Holdings, Inc.
With operations in Illinois, Michigan, Ohio, Massachusetts, and New Jersey, AWH is a vertically integrated cannabis company. AWH's main business is to own and run cultivation facilities that generate award-winning strains and a carefully selected product range. In general, the business produces and sells Ozone-branded products. Flowers, pre-rolls, concentrates, vapes, edibles, and other cannabis-related things are among the company's cannabis product categories. AWH has 17 retail outlets and sells to licensed cannabis retailers. Ascend Wellness agreed on May 11th to raise the purchase price of MedMen NY Inc., a subsidiary of MedMen Enterprises Inc. (OTC: MMNFF), from $73 million to $88 million, dependent on the start of adult-use sales at a MedMen NY facility.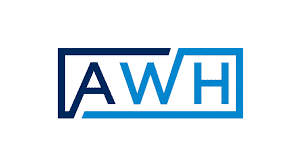 In the first quarter of 2022, the company's overall gross sales were $101.2 million, down 0.8 percent quarter over quarter but up 33.4 percent year over year. In addition, excluding intercompany wholesale goods sales, net revenue fell 3.8 percent quarter over quarter but increased 28.7 percent year over year to $85.1 million. The corporation lost $27.8 million in the first quarter of 2022, compared to $16.5 million in the previous quarter. Adjusted EBITDA for Ascend was $16.4 million, indicating a 19.2 percent margin. As of March 31, 2022, the company has $143.8 million in cash and cash equivalents and $89.9 million in net debt. After striking an exclusive agreement with Lowell Smokes, the company began distributing in Massachusetts and Michigan earlier this year. On April 12th, the company announced that starting next week, it will be one of seven New Jersey operators offering adult-use cannabis.
AAWH Stock Performance
AAWH stock closed on June 15th at $2.63 down 6.74% in the past five trading days. Currently, the stock has a price range of $2.46-$15.81 down 59.94% year to date. According to analysts at CNN Business AAWH stock has a 12-month median price forecast of $8.50 per share. In this case, this would represent an upside of 223.19% from its last trading price of $2.63.
[Read More] 3 Marijuana Stocks That May See A Turnaround In Trading This Month
4Front Ventures Corp.
4Front Ventures is a cannabis distributor and retailer located in California that focuses on mass-produced, low-cost, high-quality branded cannabis goods. Approximately 25 distinct cannabis products are now available from the company. 4Front dispensaries may be found in Illinois, Massachusetts, California, Michigan, and Washington, to name a few states. The first phase of a 558k sq. ft. cultivation and manufacturing plant in Illinois has been completed by 4Front. The deal is being funded by Innovative Industrial Properties, Inc. (NYSE: IIPR), and is expected to close in Q2 2022.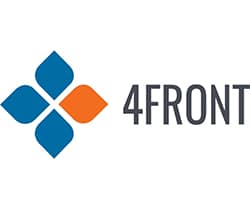 4Front reported financial results for the first quarter of 2022, reporting $32.4 million in systemwide pro forma revenue. In addition, Adjusted EBITDA in Q1 2022 was $9.0 million, up 53% year over year. GAAP revenue climbed by 13% to $26.1 million year over year. Furthermore, the business finalized the acquisition of New England Cannabis Corporation in Q1 2022, effectively tripling its flower canopy in Massachusetts.
FFNTF Stock Performance
FFNTF stock closed at $0.6561 on June 15th down 6.27% in the past five days of trading. The stock has a 52-week price range of $0.562-$1.33 and is down 35.04% year to date. According to analysts at CNN Business FFNTF stock has a median price target of $1.37 per share. This median estimate would represent an upside of 109.32% from its last trading price of $0.6561.
[Read More] Are Canadian Marijuana Stocks A Buy Right Now? 3 With Fresh Lows This Week
Lowell Farms Inc.
Lowell Farms Inc is a cannabis company based in California that is rapidly expanding its market share. The company's main goals are to create an award-winning portfolio of licensed cannabis brands for cannabis consumers, as well as innovative production skills, artisan craft cannabis cultivation, and an award-winning portfolio of legal cannabis brands. Ascend Wellness Holdings has signed a licensing arrangement with the company. The two companies will work together to provide the Lowell Smokes brand to dispensaries in Massachusetts and Illinois. Lowell and Ascend announced in November that the Lowell Smokes brand will expand to Michigan. The well-known Lowell Smokes pre-roll packets will also be accessible in Illinois, according to the company.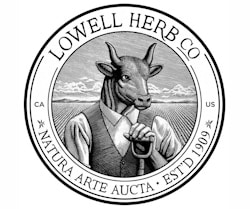 Lowell Farms announced financial results for the first quarter of 2022, with revenue of $12.4 million, up 13% from the same period the previous year. CPG sales climbed 10% year over year, owing to higher revenue from pre-roll and packaged flowers. In addition, the gross margin in the first quarter was 12.7 percent, compared to a negative 12.3 percent sequentially and a negative 13.4 percent year over year. The company lost $4.1 million in the first quarter, compared to a loss of $10.0 million the previous quarter. In May, the company completed a month-long acquisition of automated pre-roll manufacturing assets from Canadian company All Good Collective.
LOWLF Stock Performance
The shares of LOWLF closed at $0.2799, on June 15th up 2.60% in the past five trading days. The stock is now trading in a 52-week price range of $0.187-$1.38 and is down 12.09% year to date.
Finding The Best Ways To Invest In Penny Pot Stocks Short Term
Marijuana penny stocks are thought to have a greater risk-to-reward ratio. It's essential to conduct your own due diligence on a company before investing. Examining a company's financial reports and press releases might provide insight into the sector's top performers. You may improve your odds of making better trades by using technical indicators and learning to recognize chart patterns. As investors prepare for a bear market in 2022, these may be the best marijuana penny stocks to watch right now.