Taking Advantage OF Volatility In Cannabis Stocks
Are you looking for the best marijuana stocks to buy as market volatility continues into Q4? The cannabis industry saw a 52-week low in July, and 2022's stock market is off to one of its worst starts ever. Active traders benefit from the market's instability when it comes to short-term trading. Many active traders employ day trading and swing trading tactics to capitalize on market volatility. The cannabis industry is widely recognized for its extremely volatile penny stocks.
Delays in US federal cannabis legalization led to a considerable decline in market value by 2022, and Canadian LPs are now experiencing difficulties turning a profit. Investors are still drawn to Canadian cannabis companies because they trade on the major US stock exchanges. As a result, any industry momentum may start with Canadian marijuana businesses before spreading to the rest of the market.
Federal law still prohibits cannabis businesses from operating in the US, therefore they are unable to trade on major US exchanges. A bipartisan plan that would let US marijuana businesses access banking services and list on stock markets was proposed to Congress. Representatives Guy Reschenthaler (R-PA) and Troy Carter are the primary sponsors of the Capital Lending and Investment for Marijuana Businesses (CLIMB) Act (D-LA). The cannabis industry can theoretically present more opportunities for loans and investments. Giving loans to active governmental and commercial financial institutions enables this.
In general, a few of these marijuana stocks may offer an opportunity for investors to profit from recent market turbulence. Many analysts believe that the stock market could continue to show extreme volatility in September. These 3 marijuana stocks could be on your watchlist for short-term positions.
[Read More] 2 Marijuana Stocks To Buy To Start The Week?
Top Marijuana Penny Stocks To Watch Right Now
Aurora Cannabis Inc. (NASDAQ: ACB)
OrganiGram Holdings Inc. (NASDAQ: OGI)
Red White & Bloom Brands Inc. (OTC: RWBYF)
Aurora Cannabis Inc.
Aurora Cannabis Inc. is a Canadian company that cultivates and exports medical marijuana to other nations. The company joined the US cannabis industry by acquiring Reliva, a company that makes CBD there. The Aurora stock now includes three more San Rafael '71 cultivars. $8 million worth of marijuana was exported by the corporation to Israel. After delivering the first batch of cannabis to the French medicinal cannabis pilot program, the company is now focusing on balancing its accounts. When the business launched its first production and manufacturing facility with EU-GMP accreditation in May, it increased its market domination in Germany.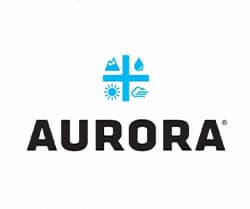 When the business announced its third quarter fiscal 2022 results in May, it was still the market leader in high-margin international medical sales. Medical marijuana's net sales reached $39.4 million, an 8% rise from the previous year. In the third quarter of 2022, net cannabis sales climbed by $50.4 million, a 17 percent decline from the second. From $20.9 million in the second quarter to $12.3 million in the third, adjusted EBITDA losses dropped. With a solid balance sheet presently, the business previously bought back $141.4 million in convertible notes. In June, Aurora Cannabis repurchased convertible notes for $20 million. On September 20th, the corporation will announce its Q4 and full fiscal 2022 results.
ACB Stock Performance
ACB stock closed at $1.38 on September 6th down 8% in the last month of trading. Currently, the stock has a 52-week price range of $1.21-$8.69 down 74.49% year to date. According to analysts at CNN Business, ACB stock has a median price target of $2.34 per share. This would be an upside of 68.67% from its last trading price of $1.38.
[Read More] 2 Marijuana Stocks To Watch After A Long Weekend
OrganiGram Holdings Inc.
The Canadian company OrganiGram Holdings Inc. is well-known for its cannabis and cannabis-based products. The company is renowned for producing top-notch marijuana that can be smoked recreationally and therapeutically. In order to strengthen its position in the international cannabis industry, Organigram is increasing its most crucial foreign contacts. For the company, the wholesale cannabis distribution business is growing swiftly. The premium addition to Organigram's SHRED product line, SHRED'ems Gummies, is currently offered. The Edison JOLTS are also the nation's first delicious, potent THC edible extracts.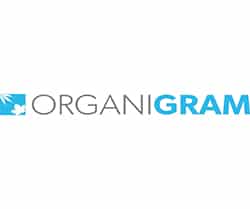 The company published its financial 2022 third-quarter results in July. The gross revenue increased from Q3 F2021 to Q3 F2021, by 90%, to $55.2 million. Additionally, the company's net sales have increased at a record rate and have already reached $38.1 million, which is the highest amount ever. This amounts to a 20% rise over Q2 Fiscal 2022 and an 88% increase from the $20.3 million and $31.8 million of the corresponding quarter the previous year. With a 7.8% market share in the third quarter of fiscal 2022, the business moved up to third among Canada's licensed producers. The Company will control 8.5% of the adult recreational consumption market in June 2022.
OGI Stock Performance
OGI stock closed at $1.01 on September 6th down 9% in the past month of trading. The stock has a 52-week price range of $0.90-$2.635 and is down 42.29% year to date. According to analysts at CNN Business OGI stock has a 12-month median price target of $1.77 per share. In this case, this would represent an upside of 75.01% from its last trading price of $1.01.
[Read More] Best US Cannabis Stocks To Add To Your Watchlist This Week
Red White & Bloom Brands Inc.
Red White & Bloom Brands Inc. aspires to be one of the best cannabis companies in the country with operations in several states. The company is largely focused on the legal cannabis and hemp industries and has retail locations in Michigan, Illinois, Massachusetts, Arizona, Florida, and California. Acreage Holdings Inc.'s Florida division has been acquired by RWB. In Florida, RWB currently has eight retail sites, a 114,000-square-foot warehouse, and a 400-square-foot office. In August 2021, the business made an inve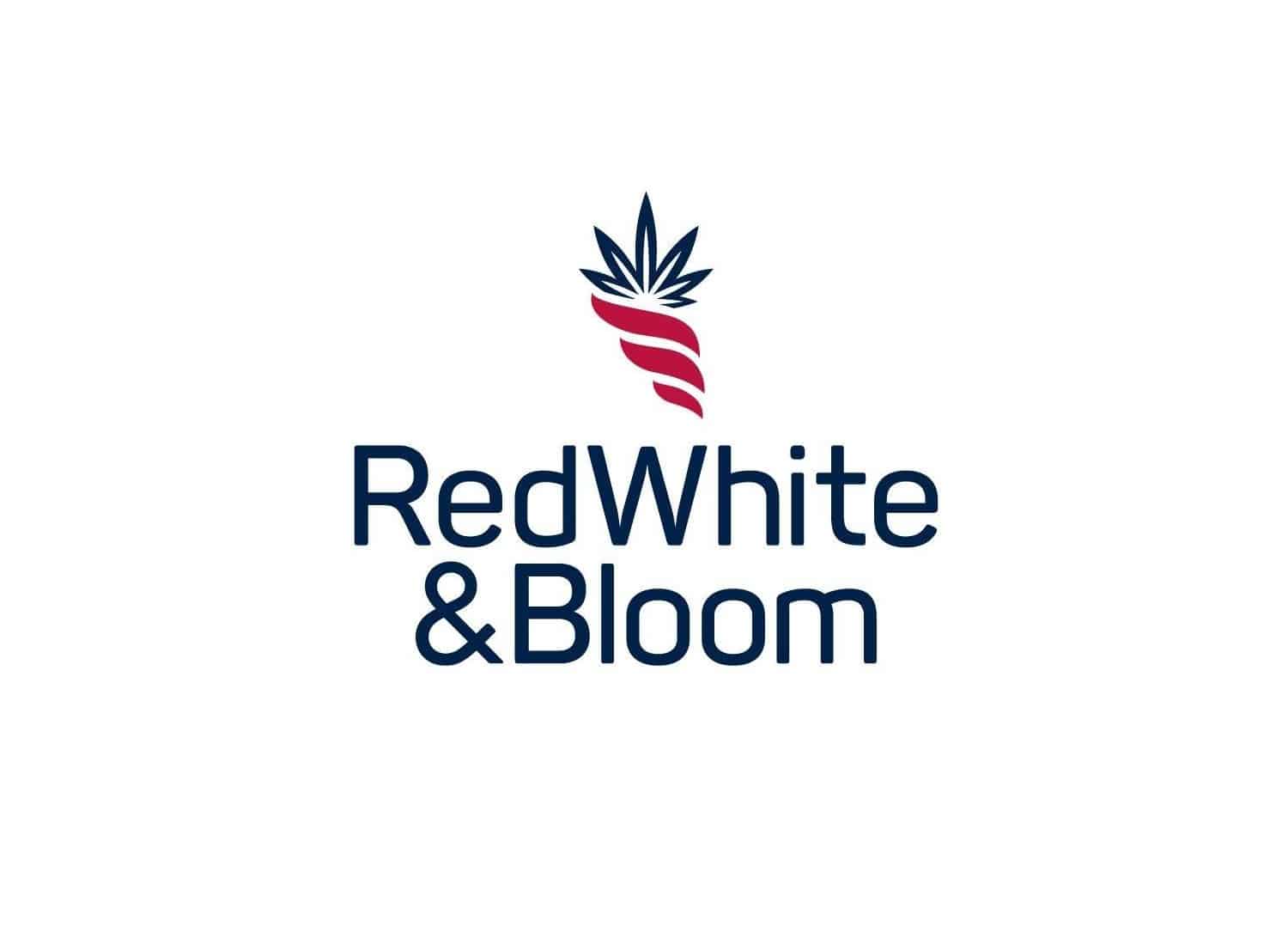 stment in a 45,000-square-foot greenhouse on 4.7 acres of land in Florida. Due to the purchase, the company may have access to temporary cultivating capacity while building its 114,000-square-foot facility in Sanderson, Florida.
In the second quarter of 2022, RWB reported financial results with revenue increasing 225% to CDN $27.4 million from CDN $12.2 million. For the six months that concluded on June 30th, 2022, sales increased overall by 235% to CDN $55.4 million from CDN $23.6 million, with a gross margin of $16.1 million excluding biological assets. RWB and C3 Industries announced their partnership on June 15 to deliver the top vape cartridge brand to Missouri and Massachusetts in 2022. On January 18, the company said that it had received permission to begin constructing a 15,000-square-foot marijuana facility in Michigan.
RWBYF Stock Performance
RWBYF stock closed on September 6th at $0.0915 down 9.41% in the past five days of trading. The stock has a 52-week price range of $0.095-$0.85 and is down 72.74% year to date.
Trading Pot Stocks On A Short Term Basis
Examining a company's financial records and press releases may be quite helpful when looking to identify the industries with the highest potential. It is important to thoroughly research a firm before selecting a position. Your investing results may increase if you become more adept at using technical indicators and chart patterns. Short-term traders may profit from the current market conditions given the cannabis industry's quick local and international expansion. You could find it useful to become familiar with a variety of trading tactics during a downturn. The top marijuana penny stocks to add to your watchlist for September 2022 may be those listed below.