Best Cannabis Stocks To Watch During Market Volatility
As the market continues to experience significant volatility are you looking for marijuana stocks for 2022? To start the year most top cannabis stocks have declined substantially in the first quarter. After spending most of 2021 trending downward the cannabis sector has continued to shed value going into earnings in March. These lower price points could be an opportunity for new investors to establish positions in top marijuana stocks. Although the cannabis sector has not performed well in the market because of delays with federal marijuana legalization and reforms it has expanded rapidly at the same time.
Across the US and in the global market the cannabis industry has continued to expand through M&As. According to a recent BDSA forecast, global cannabis sales will exceed $61 billion by 2026. This is almost double the $35 billion expected in 2022. As we head into April there are renewed attempts to end federal cannabis prohibition in congress. These attempts could serve as a catalyst for the sector in the second quarter of 2022.
One way cannabis investors take advantage of the current volatility is by trading marijuana penny stocks. Penny stocks are any stocks that trade under the $5 price point. In general penny stocks are considered a high-risk reward investment that active traders prefer to trade on a short-term basis. In general, some active traders use day trading and swing trading techniques to produce gains for the short term. This allows the investor to take advantage of short-term price swings daily.
Different Strategies For Investing In Pot Stocks For 2022
Before investing in cannabis penny stocks, it's important to do your research on a company before starting a position. For the most part, looking into a company's financials and press releases can help you find the best companies to trade. In addition, following how stock moves in the market and using technical indicators to establish the best entry points can increase your success rate in placing winning trades.
[Read More] Top Cannabis Stocks To Buy Right Now? 3 For Your Watchlist Mid-March
Another strategy some cannabis investors use is to establish a long-term core position than trade around that core taking advantage of price fluctuations on the intraday level. At the present time, if market sentiment improves, we could see some upside with top marijuana penny stocks. Heading into April more investors are watching top penny pot stocks to see how they perform from current price points. As we continue through mid-March let's look at 3 top marijuana penny stocks for your 2022 watchlist.
Best Marijuana Penny Stocks For Your Mid-March List
Ascend Wellness Holdings, Inc. (OTC: AAWH)
IM Cannabis Corp. (NASDAQ: IMCC)
Clever Leaves Holdings Inc. (NASDAQ: CLVR)
Ascend Wellness Holdings, Inc.
AWH is a vertically integrated cannabis corporation with operations in Illinois, Michigan, Ohio, Massachusetts, and New Jersey. The core business of AWH is to own and operate growing facilities that produce award-winning strains and a carefully chosen product line. In general, the company manufactures and sells Ozone-branded goods. The company's cannabis product categories include flowers, pre-rolls, concentrates, vapes, edibles, and other cannabis-related items. AWH sells to licensed cannabis merchants and has 17 retail locations. In October, Ascend will extend its vertically integrated footprint in Ohio. In November, the business announced the launch of a dispensary in Newton, Massachusetts. AWH announced the completion of its acquisition of Ohio Cannabis Clinic in December, giving them a second dispensary in the state.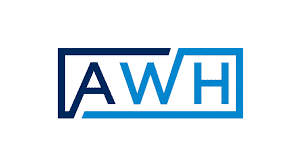 AWH reported fourth-quarter and full-year 2021 results on March 8th, with Q4 net sales of $88.5 million, up 63 percent from the previous quarter. In addition, the company's net sales for the entire year of 2021 were $332.4 million, up 131.3 percent from the previous year. With $155.5 million in cash and cash equivalents by the end of 2021, the business entered the Ohio market and completed three acquisitions. In addition, the company established an exclusive collaboration with Lowell Smokes and started a delivery service in Massachusetts and Michigan.
AAWH Stock Performance
AAWH stock closed on March 15th at $3.97 down 16.24% in the past month.  Currently, the stock has a price range of $3.70-$9.21 down 54.89% in the last six months. According to analysts at Tip Ranks AAWH stock has a 12-month average price forecast of $11 per share. In this case, this would represent an upside of 177.08% from its last trading price of $3.97.
[Read More] Best Marijuana Stocks To Invest In 2022? 3 To Watch This Week
IM Cannabis Corp.
IMC is a global pioneer in the medicinal and adult-use recreational cannabis sectors, with operations in Israel, Germany, and Canada. According to the company, the IMC brand, which is located in Israel, has attained a milestone in the Israeli medical cannabis sector. IMC is expanding its product line to include medical cannabis. Adjupharm, a German-based subsidiary, and EU-GMP-certified medical cannabis distributor represents the company across Europe. The corporation also announced the completion of a cutting-edge logistics facility in Germany, which is significant. Thanks to this facility, Adjupharm will be able to optimize its supply chain in the long run, including bulk cannabis repackaging. Focus Medical reported the arrival of 400 kg of high-quality indoor dried cannabis in Israel on January 19th.

On March 10th, IMC released preliminary fourth-quarter and full-year 2021 financial figures that were both record-breaking. The business expects full-year sales of at least $54 million in 2021, up 240 percent from the previous year. In addition, revenue for the fourth quarter is estimated to be $20 million, up 308% year over year. IMC introduced the WAGNERS Brand in Germany in December, for the first time bringing high-quality Canadian cannabis produced indoors to the country. In the third quarter, the company formed a partnership with cbdMD Inc. to sell cbdMD products in Israel. According to agreements to safeguard the flow of EU-GMP goods, the company will begin exporting in the third quarter. Rinat Efrima was designated the new CEO of IMC Holdings in January.
IMCC Stock Performance
IMCC stock closed at $1.65 on March 15th down 16.24% in the past five trading days. The stock has a 52-week price range of $1.56-$8.40 and is down 45% in the last six months. According to analysts at Market Beat IMCC stock has a consensus price target of $8.42 per share. In this case, this would represent an upside of 410.10% from its last trading price of $1.65.
[Read More] Top Marijuana Stocks To Buy In 2022? 3 To Watch Mid-March For Your Long-Term Portfolio
Clever Leaves Holdings Inc.
Clever Leaves Holdings Inc. is a multibillion-dollar marijuana-growing, extraction, production, and distribution company. Colombia, Portugal, Germany, the United States, and Canada are among the company's current operations. Cannabinoid and non-cannabinoid cannabis products are the two sorts. The company develops, manufactures, promotes, distributes, and sells homeopathic and other natural remedies, as well as health and detoxification goods. The company will release its fourth quarter and full-year 2021 results on March 24th after the close.

Clever Leaves' third-quarter results for 2021 were revealed in November. In Q3 2021, the company set a new sales record of $4.0 million, with a 22 percent increase in gross profit year over year. As a result, gross profit increased by 22% to $2.5 million, resulting in a gross margin of 62.9 percent on a scale of 1000 points. Additionally, compared to a net loss of $6.1 million in the third quarter of 2020, net income rose to $1.0 million in the third quarter of 2021. Revenue of $14-$16 million is now expected in 2021, according to the company's updated sales forecast. In December, the company expanded its activities in Portugal by obtaining a license to expand its greenhouse operations.
CLVR Stock Performance
CLVR stock is trading at $0.955 on March 15th down 6.37% in the past five trading days. Currently, the stock has a 52-week price range of $0.908-$14.17 and is down 88.63% year to date. According to analysts at CNN Business CLVR stock has a 12-month median price target of $6.50 per share. This forecast represents an increase of 577.08% from its last trading price of $0.96.