Are These The Best Penny Stocks In The Cannabis Market?
Do you want to invest in the top marijuana stocks before October? US MSOs will be the key cannabis companies to watch in 2022, say a number of experts. Since the epidemic, the US cannabis market has grown significantly, overtaking Canadian LPs as the sector's top income generator. US marijuana stocks have been extremely volatile recently as the market has fallen, setting new lows in the downtrend from last week.
Day traders and swing traders frequently achieve the greatest profits when trading in a market like this one. In addition to their large long-term investments in the cannabis industry, some long-term investors also choose to adopt short-term trading strategies. As a result, they stand to benefit from daily changes in the stock's price. Federal cannabis law delays have hurt the US cannabis sector, which earns billions of dollars annually. Investors may be able to profit from the market's present trend by utilizing the sector's decline. These could be the 3 top marijuana stocks to watch in the final week of September are listed below.
[Read More] Top Canadian Marijuana Stocks To Watch Last Week Of September
Top Marijuana Penny Stocks Before October 2022
Ascend Wellness Holdings, Inc. (OTC: AAWH)
StateHouse Holdings Inc. (OTC: STHZF)
Acreage Holdings, Inc. (OTC: ACRHF)
Ascend Wellness Holdings, Inc.
AWH is a cannabis firm with operations in Massachusetts, New Jersey, Ohio, Illinois, Michigan, and Michigan. The fundamental business of AWH consists of owning and running facilities that create strains that have won awards and a well-crafted product line. Typically, the business produces and sells its products under the Ozone brand. Flowers, pre-rolls, concentrates, vapes, edibles, and other cannabis-related products are among the company's cannabis product categories. AWH operates 17 retail sites and sells to licensed cannabis businesses. Ascend Wellness and MedMen Enterprises Inc. (OTC: MMNFF) came to an agreement on May 11 to raise the purchase price of MedMen NY Inc., a division of that business, from $73 million to $88 million, contingent upon the start of adult-use sales at a MedMen NY facility.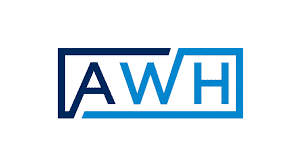 According to the company's Q2 2022 financial results, gross revenue climbed by 16.2% from one quarter to the next and by 20.7% from one year to the next, totaling $117.7 million. To achieve $97.5 million, net revenue—which excludes intercompany sales of wholesale goods—rose 14.6% quarterly and 17.0% annually. Cash and cash equivalents stood at $140.6 million as of June 30, 2022, while net debt2 totaled $152.7 million. In comparison to Q1 2022, the company's net loss dropped throughout the quarter from $27.8 million to $21.2 million. Earlier this year, the business started distributing in Massachusetts and Michigan after coming to an exclusive agreement with Lowell Smokes.
AAWH Stock Performance
AAWH stock closed on September 23rd at $1.65 down 14.06% in the past five trading days. Currently, the stock has a price range of $1.65-$10.48 down 74.87% year to date. According to analysts at CNN Business AAWH stock has a 12-month median price forecast of $7.50 per share. In this case, this would represent an upside of 354.55% from its last trading price of $1.65.
[Read More] Marijuana Penny Stocks Holding Gains This Month
StateHouse Holdings Inc.
One of the first six American companies to receive a cannabis license was StateHouse Holdings. The company, which was formerly known as Harborside, added two more locations, bringing its total number of establishments in California and Oregon to 13. In 2021, StateHouse began growing its footprint in California, and it is expected that this trend will continue in the future. StateHouse's Salinas growing facility has grown, enabling year-round production and a more than doubling in crop capacity. On March 1st, the company successfully purchased Urbn Leaf, and in March, Loudpack was also acquired.

According to StateHouse, overall net revenues for the second quarter of 2022 were $34.6 million, up from Q2 2021's $15.4 million in net revenues. The rise was caused by the completion in March and April of 2022 of the purchases of UL Holdings Inc. and LPF JV Corporation. Before accounting for biological assets, gross profit was $14.7 million, a 110% increase from the gross profit generated in Q2 2021 of $7.0 million. The management anticipates StateHouse to generate considerably positive Adjusted EBITDA in 2023 because of the large synergies and cost reductions both realized to date and financial projections of the company. STHZF stock closed at $0.1902 on September 23rd and has a 52-week price range of $0.1720-$0.88.
[Read More] Top Marijuana Stocks To Know About Before Monday
Acreage Holdings, Inc.
Acreage Holdings, Inc. is a cannabis grower and retailer with sites across the US. Acreage's collaboration with Canopy Growth Corporation (NASDAQ: CGC) could lead to an acquisition if the US prohibition is repealed. The economies of New York and New Jersey could grow greatly during the next several years as a result of their large geographic territories. Where it now has the most licensed outlets in New Jersey, where Acreage plans to finish developing its growth facility. On May 3, Acreage finished selling a processing and growing facility in Oregon and increased its adult-use retail operations there.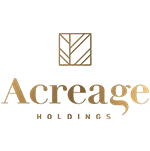 For the sixth consecutive quarter, Acreage published its Q2 2022 earnings with positive Adjusted EBITDA, an increase of 20% from the previous quarter. Additionally, the company's sales increased significantly in the second quarter of 2022, rising by 8% from one quarter to the next and 39% year over year, for a total of $61.4 million. A 50% gross profit was also recorded by Acreage, down from 52% in Q1 2022 and 54% in Q2 2021. Acreage has received a $150 million credit facility from AFC Gamma, Inc. to aid in the achievement of its expansion objectives (NASDAQ: AFCG).
ACRHF stock closed at $0.545 on September 23rd down 9.43% in the last five trading days. The stock has a 52-week price range of $0.465-$2.73 and is down 47.98% year to date.
Investing In Cannabis Penny Stocks For Short Term In 2022
Marijuana stocks are known to have a higher risk-to-reward ratio. Before investing, you should thoroughly examine the firm. Information on the top businesses in a particular sector may be found in press releases and financial reports from a company. Using technical indicators and developing your understanding of chart patterns may increase your chances of making better trades. These top marijuana stocks might be the best ones to watch when investors suffer a downward trend before October 2022.