3 Marijuana Stocks To Check Out This Week
What will it take to see marijuana stocks sustain their current momentum? In the last week or so of trading marijuana stocks have been showing signs of recovering. But how long will this rise last and is this all predicated on speculation? Right now there is much in the works for the cannabis industry both in and out of the market. 2022 has the potential to be a big year all the way around. The biggest focus at the moment is federal cannabis reform.
If you look back over the last year any time positive news surfaced on the subject most of the sector saw a jump in trading. With Chuck Schumer soon to file his long-awaited reform bill many are trading marijuana stocks based on speculation. With all the growth that has taken place the last true hurdle is ending cannabis prohibition. Another reform bill that was a part of a separate bill is cannabis banking. If any of these pieces of reform pass it will not only change the industry but possibly be a major catalyst to see a possible run for marijuana stocks.
At the moment many are keeping an eye on the sector for any changes that may occur. For instance on days where there is some pullback some investors find this to be a moment to find the best marijuana stocks to buy. This goes back to what's mentioned above which is trading off of speculation. There is a good amount of optimism in regards to marijuana stocks even on days or weeks the sector is red.
Top Marijuana Stocks To Watch In The Cannabis Industry
In fact, as some just buy and hold for a substantial increase others have been taking profits at any chance they can. This would be a strategy that is best for those who can capitalize on the volatile nature of the sector. Still, as any investors always do your homework on each company before buying shares. Although a company on paper may look good inside of the market may show a different reality. Nevertheless, there is much to be seen with only being 3 and half months into the new year. So with this many still feel investing in marijuana stocks still has more upside than downside. Unfortunately, it's a game of patience and execution. The cannabis companies below are some options for your 2022 marijuana stock watch list.
Marijuana Stocks To Watch In 2022
Greenlane Holdings, Inc. (NASDAQ:GNLN)
Innovative Industrial Properties, Inc. (NYSE:IIPR)
TPCO Holding Corp. (OTC:GRAMF)
Greenlane Holdings, Inc.
Greenlane Holdings, Inc. sells cannabis accessories, child-resistant packaging, and specialty vaporization products in the United States, Canada, Europe, Australia, and South America. In recent news, the company announced leadership changes. As well as plan to capitalize on business ventures and accelerate a path to profitability. As part of its ongoing cost-cutting initiatives to accelerate the path to profitability, Greenlane completed a reduction in force.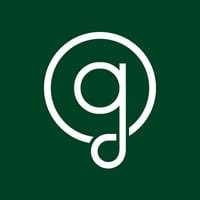 Which now the Company expects will result in approximately $8.0 million in annualized cash compensation cost savings. Also, Greenlane has reached a mutual agreement with Adam Schoenfeld. This is for Mr. Schoenfeld to step down as Chief Marketing Officer, effective March 31, 2022.
Innovative Industrial Properties, Inc.
Innovative Industrial Properties, Inc. is a self-advised Maryland corporation focused on the acquisition, ownership, and management of specialized properties leased to experienced, state-licensed operators for their regulated medical-use cannabis facilities. Back in February, the company released its Q4 and full 2021 results.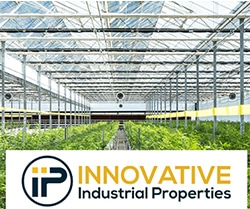 At this time the company generated total revenues of approximately $58.9 million in the quarter. This represents a 59% increase from the prior year's quarter.
[Read More] Top Marijuana Stocks To Check Out Over The Weekend
The company also recorded net income attributable to common stockholders of approximately $28.3 million for the quarter.
TPCO Holding Corp.
TPCO Holding Corp. cultivates, extracts, manufactures, distributes, retails, and delivers cannabis in California. In early February the company announced senior leadership changes. Dennis O'Malley, the Company's Chief Operating Officer has elected to step down in the spring of 2022. To ensure a smooth transition, Mr. O'Malley will remain with the company until March 15th.

At which time Troy Datcher, Chief Executive Officer of the Company is expected to assume his duties and responsibilities. Since the second week of March TPCO stock has started to pick up in momentum. This has allowed TPCO stock to start to recover in the market.
[Read More] Best Cannabis ETFs For Your Watchlist Right Now? 3 For Robinhood And WeBull Investors
From the 14th to the 18th this marijuana stock has seen over a 6% rise in. trading. As the new week is soon to begin it's possible we see this top marijuana stock continue its upward push.