Best Cannabis Stocks To Watch In March
Are you looking for top marijuana stocks for your 2022 watchlist? As the markets continue to experience extreme volatility top cannabis stocks have declined to new lows and have traded in this area for the start of the year. In 2022 the cannabis sector may have potential catalysts with new attempts to federally legalize cannabis in the US. Next month Senate Majority Leader Chuck Schumer is expected to introduce his cannabis reform bill officially.
Although many cannabis investors don't think this bill will pass in its current state it could create some momentum for pot stocks. Right now, in March many leading cannabis companies are delivering earnings that show strong revenue growth for 2021. As the US market continues to expand new markets will continue to increase demand for cannabis for the next few years. According to Grand View Research, the global legal cannabis market is expected to reach $70.6 billion by 2028. The cannabis industry's potential growth makes it one of the fastest-growing markets now.
But top marijuana stocks are also known for having significant market volatility. This volatility makes it harder for the long-term investor to establish a stable position. To counter the market volatility many investors, use short-term trading methods to produce gains with top pot stocks. In some cases, long-term investors will start a core position and then trade around that position using day trading and swing trading techniques.
Investing In Cannabis And Finding The Best Pot Stocks
Before investing in cannabis stocks, it's important to do your research on these companies. Doing your own due diligence and researching press releases and financials can help find the best companies to invest in. Additionally following how a stock moves in the market can help you establish the best entry points for your investments.
[Read More] Best Marijuana ETFs For Your Watchlist In March 2022
With many analysts predicting a volatile year in the market active traders will be able to take advantage of these price swings. In general, active traders use technical indicators to find grade-A setups in the market. These setups give you a better chance of locking in profits on short-term trades. Let's look at 3 top marijuana stocks to watch for short-term plays in March.
Top Marijuana Stocks For List This Month
High Tide Inc. (NASDAQ: HITI)
Ascend Wellness Holdings, Inc. (OTC: AAWH)
IM Cannabis Corp. (NASDAQ: IMCC)
High Tide Inc.
High Tide Inc is a cannabis dispensary company that also sells and manufactures consumption accessories. A well-known Canadian cannabis company, as well as a global manufacturer and distributor of cutting-edge smoking accessories, are all part of High Tide's portfolio. To begin, the business built the largest accessories eCommerce platform in the world. In Canada, there are now 106 High Tide retail locations. High Tide acquired Blessed CBD in October, and the company is now focusing on the UK market. The company established its 60th retail cannabis store in Alberta in November, making it the largest provider in the province. In addition, High Tide executed the largest acquisition in its history, NuLeaf Naturals. The business finalized the purchases of Bud Room on February 10th, giving them control of Fastendr retail kiosks and Smart Locker Technology.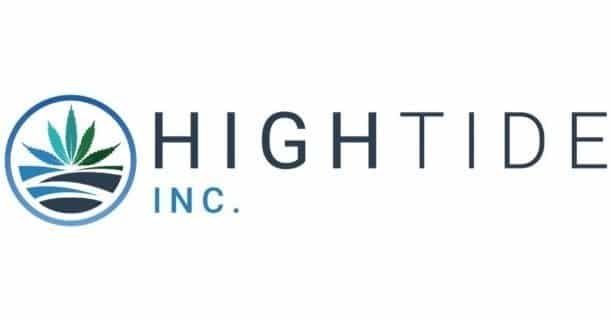 In addition, the company finalized the acquisition of Smoke Cartel Inc and developed the Grasscity brand, which sells hemp-derived CBD products. High Tide has continued its quick expansion into the US cannabis sector with the acquisition of Dankstop, a leading online retailer. The company's revenues climbed by 99 percent to $48.1 million in the third quarter of 2021. As a result, gross earnings climbed by 75% to $16.7 million year over year. In recent years, the company's adjusted EBITDA has declined from $3.4 million to $1.5 million. The NASDAQ re-listing of High Tide is largely responsible for the drop in adjusted EBITDA. When the company published its audited annual financial statement for 2021 on February 2nd, it verified a 118 percent rise in revenues.
HITI Stock Performance
The shares of HITI finished at $4.09 on March 8th, up 5.41% for the trading day. The stock is currently trading in a 52-week price range of $3.65 to $10.965, down 44.58% in the last six months. HITI stock has an average price target of $9.11 per share, according to Tip Ranks analysts. In this example, the upside would be 127.74% over the current market price of $4.09.
[Read More] Top Marijuana Penny Stocks To Buy? 3 For Your Watchlist Under $1
Ascend Wellness Holdings, Inc.
With operations in Illinois, Michigan, Ohio, Massachusetts, and New Jersey, AWH is a vertically integrated cannabis company. AWH's main business is owning and operating growing facilities that generate award-winning strains and a carefully curated product range. In general, the business produces and sells Ozone-branded products. Flowers, pre-rolls, concentrates, vapes, edibles, and other cannabis-related things are among the company's cannabis product categories. AWH has 17 retail outlets and sells to licensed cannabis retailers. Ascend will expand its vertically integrated footprint in Ohio in October. The company announced the opening of a dispensary in Newton, Massachusetts in November. In December, AWH announced that it had completed the acquisition of Ohio Cannabis Clinic, giving them a second dispensary in the state.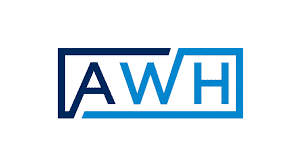 On March 8th AWH released its fourth-quarter and full-year 2021 results with Q4 net revenue of $88.5 million up 63% sequentially. In addition, the company delivered full-year 2021 net revenue of $332.4 million up to $131.3% year over year. The company ended 2021 with $155.5 million in cash and cash equivalents and entered the Ohio market and completed three acquisitions. Additionally, the company launched a delivery service in Massachusetts and Michigan and struck an exclusive partnership with Lowell Smokes.
AAWH Stock Performance
AAWH stock closed on March 8th at $4.01 down 16.66% in the past month.  Currently, the stock has a price range of $3.81-$9.21 down 60.18% in the last six months. According to analysts at Tip Ranks AAWH stock has a 12-month average price forecast of $11 per share. In this case, this would represent an upside of 174.31% from its last trading price of $4.01.
[Read More] Long-Term Cannabis Stocks To Buy? 3 Marijuana REITs For Your List Right Now
IM Cannabis Corp.
With operations in Israel, Germany, and Canada, IMC is a global pioneer in the medical and adult-use recreational cannabis industries. The IMC brand, which is based in Israel, has reached a milestone in the Israeli medical cannabis industry, according to the company. Medical cannabis is being added to IMC's product range. The company is represented throughout Europe by Adjupharm, a German-based subsidiary, and EU-GMP-certified medicinal cannabis distributor. In addition, the company announced the completion of a state-of-the-art logistics facility in Germany, which is noteworthy. Adjupharm will be able to optimize its supply chain in the long run, including bulk cannabis repackaging, thanks to this facility. On January 19th, Focus Medical announced the arrival in Israel of 400 kg of high-quality indoor dried cannabis.

IMC introduced the WAGNERS Brand in Germany in December, bringing high-quality Canadian cannabis produced indoors to the country. In the third quarter, the company formed a relationship with cbdMD Inc. to sell cbdMD products in Israel. Additionally, on November 15th, IMC declared third-quarter 2021 earnings, with revenues of $14.4 million, up 30% over Q2 2021. In terms of specifics, the gross margin increased to 20% in 2018 and is expected to reach 20% in 2022. The company will begin exporting in the third quarter and will adhere to agreements to safeguard the flow of EU-GMP goods. Rinat Efrima was named the new CEO of IMC Holdings in January.
IMCC Stock Performance
IMCC stock closed at $1.97 on March 8th down 12.05% in the past five trading days. The stock has a 52-week price range of $1.56-$8.75 and is down 40.48% in the last six months. According to analysts at CNN Business IMCC stock has a 12-month average price target of $4.75 per share. In this case, this would represent an upside of 140.88% from its last trading price of $1.97.