Best Cannabis Stocks For Q1 2022
At the present time, are you looking for the best ways to invest in marijuana stocks in February 2022? To start February the top cannabis stocks have seen some upward momentum so far this week because of another attempt to attach SAFE Banking to a bill in the House. In addition, senate majority leader Chuck Schumer marijuana reform and other advocacy groups to discuss his federal marijuana legalization bill which could be introduced this year.
Because of this, we saw much of the cannabis sector experience upside in the market. After reaching new lows in January the top pot stocks could have some upside in this month's trading. In the next five years, many analysts are predicting the cannabis industry to more than double in size. This could mean significant growth for leading cannabis companies for the next few years.
This year could be the breakthrough year that investors believed last year would be. As news comes out that lawmakers are working on federal cannabis reform, we could see percentage gains for marijuana stocks in February. In general, with potential catalyst forming for 2022 it could be time to make a cannabis stock watchlist for 2022. There are many ways to take advantage of current market volatility in the cannabis sector.
Investing In Top Pot Stocks In A Volatile Market
Many leading cannabis companies continue to perform at a high level even though it has not translated into market gains. In 2021 cannabis companies reported significant revenue growth and expanded across the US and international markets. Before investing in any pot stocks, it's always important to do your own due diligence. In general, researching a company's earnings and studying how the stock performs in the market can help you establish the best positions for your investments.
[Read More] 2 Marijuana Stocks To Watch The First Week Of February 2022
Specifically, marijuana penny stocks are known for having high volatility and are considered a high-risk reward trade. at the present time, many top marijuana stocks have fallen to penny stock levels meaning they are trading under the $5 stock price. In some cases, these companies are performing well in their markets and could be possible plays for either short-term or long-term plays. For this reason, let's take a closer look at 4 top marijuana stocks to watch in February.
Top Marijuana Stocks To Watch In February
Ascend Wellness Holdings, Inc.
AWH is a vertically integrated company with holdings in Illinois, Michigan, Ohio, Massachusetts, and New Jersey. AWH primarily owns and maintains growing facilities that produce award-winning strains and a carefully curated range of products. In general, the company manufactures and sells Ozone-branded goods. The company's cannabis product categories include flowers, pre-rolls, concentrates, vapes, edibles, and other cannabis-related items. AWH sells to licensed cannabis merchants and has 17 retail locations. In October, Ascend will extend its vertically integrated footprint in Ohio. In November, the business announced the launch of a dispensary in Newton, Massachusetts. AWH announced the completion of its acquisition of Ohio Cannabis Clinic in December, giving them a second dispensary in the state.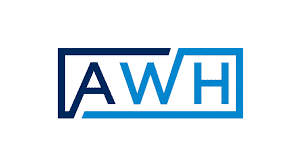 In the third quarter of 2021, AWH generated net sales of $94.4 million, up 13.2 percent over the previous quarter. For the quarter, the company's Adjusted EBITDA was $23.5 million, up 15.9% over the prior quarter. The $105 million in total revenue was up 131.4 percent over the prior year. At the conclusion of the third quarter, the company had $204.5 million in cash and cash equivalents. AWH has also introduced Lowell Smokes pre-rolls from Lowell Farms Inc. (OTC: LOWLF) to the Massachusetts market. On January 6th, AWH said that MedMen Enterprises Inc. (OTC: MMNFF) had breached the investment agreement they had made and had continued to dispute the jurisdiction of New York authorities.
AAWH Stock Performance
AAWH stock closed on January 31st at $4.57 up 3.66% for the trading day.  Currently, the stock has a price range of $4.22-$9.21 establishing this low on this trading day. According to analysts at Tip Ranks AAWH stock has a 12-month average price forecast of $12.00 per share. In this case, this would represent an upside of 162.58% from its last trading price of $4.57.
IM Cannabis Corp.
IMC is a global leader in the medicinal and adult-use recreational cannabis sectors, with operations in Israel, Germany, and Canada. According to the company, which is in Israel, the IMC brand has set a standard in the Israeli medical cannabis industry. IMC is expanding its services to include medical cannabis. Adjupharm, a German-based subsidiary, and EU-GMP-certified medical cannabis distributor represents the company across Europe. In addition, the corporation announced the completion of a cutting-edge logistics facility in Germany, which is significant. Thanks to this facility, Adjupharm will be able to optimize its supply chain in the long run, including bulk cannabis repackaging. Focus Medical announced the introduction of 400 kg of quality indoor dried cannabis to Israel on January 19th.

In December, IMC launched the WAGNERS Brand in Germany, providing high-quality Canadian cannabis farmed indoors to the country. The company forged a collaboration with cbdMD Inc. in the third quarter to offer cbdMD goods in Israel. In addition, IMC announced third-quarter 2021 profits on November 15th, with revenues of $14.4 million, up 30% from Q2 2021. In terms of details, the gross margin climbed to 20% in 2018 and is predicted to rise to 20% in 2022. At the start of the third quarter, the company will begin shipments and following agreements to ensure the flow of EU-GMP supplies. IMC Holdings has selected Rinat Efrima as its new Chief Executive Officer, the company announced earlier today.
IMCC Stock Performance
IMCC stock closed at $1.95 on January 31st up 12.72% for the trading day. The stock has a 52-week price range of $1.56-$11.63 and is down 61.90% in the last six months. According to analysts at CNN Business IMCC stock has a 12-month average price target of $6.19 per share. In this case, this would represent an upside of 214.40% from its last trading price of $1.95.
[Read More] A New Cannabis Banking Measure Is Being Worked On By Congress
Cansortium Inc.
Cansortium Inc. is a Florida-based cannabis company that focuses in high-quality cannabis. The company now operates in Texas, Michigan, and Pennsylvania. Cansortium is expanding its reach in Florida and Pennsylvania this year with a $90 million loan and equity arrangement. In Fruitland Park, Florida, the company just built a dispensary. Cansortium presently operates 27 dispensaries in Florida, establishing a substantial presence in the state. The Fluent, for example, has developed a comprehensive line of high-quality dried flower, consumables, full spectrum extracts, cartridges, and lotions under the Fluent brand.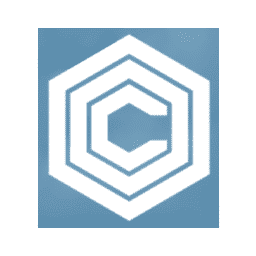 For the third quarter of 2021, the company reported $15.6 million in revenue and $4.9 million in Adjusted EBITDA in November. The state of Florida had a gain in revenue of $13.1 million. As a result, the company had an adjusted gross profit of $9.8 million on sales of $62.7 million. Additional greenhouse facilities in Homestead and Sweetwater have been added to Fluent by Cansortium's Florida cultivation.
CNTMF Stock Performance
On January 31st, CNTMF stock finished at $0.62, up 6.90 percent for the trading day. The stock is now trading in a 52-week price range of $0.45-$1.35 and has been down 25.30 percent in the previous six months.
[Read More] Top Canadian Marijuana Stocks To Watch In February 2022
 Fire & Flower Holdings Corp.
Fire & Flower Holdings Corp. is a large adult-use cannabis store in Canada, with over 85 corporate-owned locations. The company's wholly-owned technology development subsidiary, Hifyre Inc., is developing the company's retail operations model in general. While simultaneously offering new high-margin revenue streams for the organization. Fire & Flower has just entered the US cannabis market thanks to a strategic licensing partnership with American Acres. In theory, this licensing deal and acquisition option with American Acres will allow Fire & Flower to penetrate the California, Arizona, and Nevada cannabis markets. Hifyre, a Fire & Flower subsidiary, also announced a strategic partnership with BDSA, a prominent American analytics company.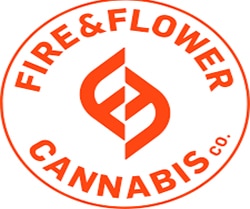 Revenue for Fire & Flower was $45.4 million in the third quarter of the fiscal year 2021, up 37 percent year over year. This is the company's sixth consecutive quarter of positive adjusted EBITDA, with $2.1 million in adjusted EBITDA. The company's Hifyre digital retail platform generated $3.8 million in Fiscal Q3, up 160 percent year over year. Fire & Flower signed a strategic supply agreement with the brand to grow its Humbles collection to Fire and Flower customers across North America, both online and in stores. Fire Flower officially entered the California market when American Acres changed its name to Fire Flower US Holdings. In September, the company completed the acquisitions of PotGuide and Wikileaf, showing that it is expanding its digital strategy.
FFLWF Stock Performance
The business announced the extension of the Circle K co-location trial program in October. FFLWF stock closed on January 31st, at $3.78 up 9.57% for the trading day. The stock has a 52-week price range of $3.172-$12.00 and is down 49.60% in the last six months.