Are These Marijuana Stocks On Your May Watchlist
To kick off May some marijuana stocks are showing better momentum. This could be due to a few factors. For one a new month can at times create positive speculation so people start to buy the dips. Most times a company will rise in share price when people start to buy more aggressively. As well another reason for the volatile upswing could be based on the progress of a company or industry as a whole.  From this success, some investors are using this as a means to own shares of the company. For the other half of the sector, marijuana stocks are still in the red.
Due to this many are showing more caution when looking for marijuana stocks to buy. Not many have a solid answer as to how long this drop will last or what could be done to sustain better trading.  At the moment many are banking on the idea that when federal reform does become law it will wake up the sector. This is not set in stone but history has shown otherwise as marijuana stocks have had an adverse effect on positive news on the matter. Outside of the market cannabis companies are thriving and for some generating record amounts of revenue.
Will Marijuana Stocks Investors Go Back To Fundamental Trading?
The continuous growth and progress of the cannabis industry are what is keeping some interested in investing in marijuana stocks. The concern is going through another downtrend as some marijuana stocks have hit new lows. For now, it seems that it is a waiting game. At the moment people are buying top marijuana stocks due to their low entry levels. And as any upticks occur traders are waiting to take profits. Nevertheless, always make sure you do not invest blindly and you do your research on each possible investment. The marijuana stocks to watch below are some possible options to consider this month
Top Marijuana Stocks To Watch In 2022
Leafly Holdings, Inc. (NASDAQ:LFLY)
Planet 13 Holdings Inc. (OTC:PLNHF)
WM Technology, Inc. (NASDAQ:MAPS)
Leafly Holdings, Inc.
Leafly Holdings, Inc. owns and operates a platform to provide consumers with cannabis information and connects consumers to cannabis brands and licensed retailers. This past week the company announced it will release there first quarter of 2022 financial results on May 12th. Prior to this news right before the start of April Leafly also released its Q4 and full 2021 earnings.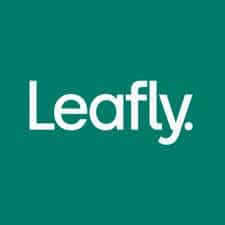 Some highlights for Q4 were total revenue was $12.1 million, up 30% over Q4 2020. Also, gross margins were 88%, up from 85% in Q4 2020. As well as the total operating expense was $15.1 million, up 71% over $8.9 million in Q4 2020. This primarily reflects increased costs associated with additional headcount and ramping of advertising and marketing spending.
Planet 13 Holdings Inc.
Planet 13 Holdings Inc. is an integrated cannabis company, that engages in the cultivation, and production, of cannabis. As well as the distribution, and marketing of cannabis and cannabis-infused products. Which is intended for medical and retail cannabis markets in Nevada, the United States. In recent news, the company announced it has expanded its popular TRENDI brand to California with premium flower.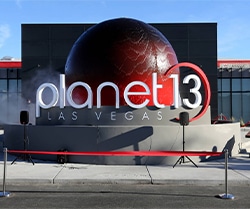 TRENDI will be exclusive to Planet 13 Orange County to start. Also in company updates, Planet 13 announced the start of the expansion of its Nevada cultivation facility. This new location will add 22,000 square feet of cultivation space to fuel in-house product growth. With all that is in the works, it is possible to see recovery in the near future for PLNHF stock.
[Read More] Top Marijuana Stocks To Watch For Trading In May
WM Technology, Inc.
WM Technology, Inc. provides eCommerce and compliance software solutions to retailers and brands in the cannabis market in the United States, Canada, and internationally. On April 13th the company announced it will be releasing its financial results for its first quarter ended March 31, 2022, after market close on May 4, 2022. Management will host a conference call and webcast to discuss the Company's financial results at 2:00 p.m. Pacific Time (or 5:00 p.m. Eastern Time) on the same day. In the last 4 weeks MAPS stock has been one of the few marijuana stocks to see a recovery.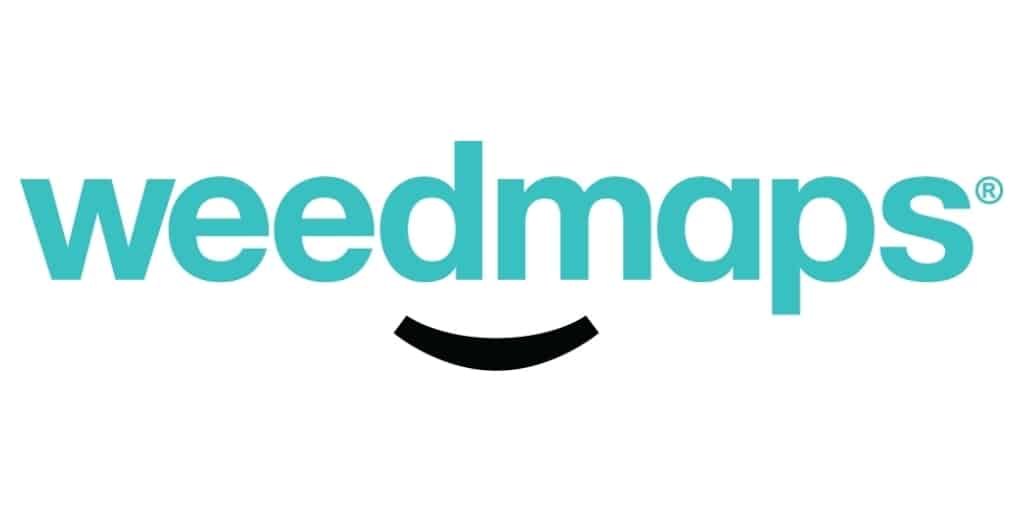 At the start of April like most marijuana stocks, the company began with a strong market position. As trading in April continued MAPS stock was not able to keep any upward momentum going. Now on the decline, some upticks did occur but that did not stop this marijuana stock from falling further.
[Read More] 3 Marijuana Stocks To Watch This May
Currently, things are slowly turning around or so it seems for MAPS stock. Based on the first trading day in May this marijuana stock to watch is on its path to recovery. Meaning that MPAS stock is slowly on the rise with increased momentum.