Do These 3 Marijuana Stocks Add Value To Your Portfolio?
To start the 3rd week of June marijuana stocks are seeing a slight increase in trading. With some marijuana stocks seeing a rise it gives those shareholders a chance to take profits. Still, there are a good amount of people who have mixed feelings about investing in marijuana stocks right now. For those who have fears and concerns, there is always a chance to see some upside. However, it may longer than you planned especially with marijuana stocks normally having unpredictable trading behavior. The thing with most cannabis stocks is there are volatile. What this means is the way these companies trade can either rise or fall without warning.
This makes it tough to gain confidence in finding the best marijuana stocks to buy. But there are some ways to give yourself better odds at seeing a return. First investing in anything let alone publicly traded cannabis companies always comes with some risk. One way to limit your risks and by researching various companies and watching how they trade in the market. Currently, many cannabis companies are turning a large profit out of the market versus inside of it.
For this reason, some people feel it is a cause for concern if the sector can't sustain upward momentum for longer periods of time. Nevertheless, there is still a chance to see some gains. However, it will come with patience, education, and good execution. Cannabis stocks are not always on the rise so having patience can be a good method. As well with an education of the sector and how to properly trade it can help towards understanding when to take profits. Plus in order to take profits, you will need to have patience and wait for an upswing to do so.
Top Marijuana Stocks To Watch Right Now
Greenlane Holdings, Inc. (NASDAQ:GNLN)
Verano Holdings Corp. (OTC:VRNOF)
TerrAscend Corp. (OTC:TRSSF)
Greenlane Holdings, Inc.
Greenlane Holdings, Inc. develops and distributes cannabis accessories, child-resistant packaging, vape solutions, and lifestyle products in the United States, Canada, and Europe. Back in May, the company reported its Q1 2022 earnings. During this time the company reported they are on course to achieve a positive adjusted EBITDA by Q3 2022.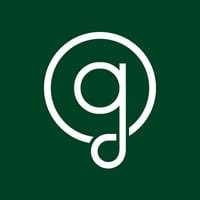 Key Mentions And Highlights
Total revenue for Q1 2022 increased 37% to $46.5 million, compared to $34.0 million for Q1 2021.
Strengthened leadership diversity and industry expertise with the appointments of Darsh Dahya as Chief Accounting Officer and Renah Persofsky as Board Director
Entered agreement with Universal Distribution to distribute Greenlane Brands in Latin America
Completed a reduction in force in March 2022, which is expected to result in approximately $8.0 million in annualized cash compensation cost savings
Words From The Company
"Building on a record and transformational 2021, we made meaningful progress executing on our strategic 2022 plan in Q1 2022, from reducing our corporate headcount to focusing more on our higher-margin Greenlane Brands," said Nick Kovacevich, CEO of Greenlane.
[Read More] Top Marijuana Stocks To Watch During The 3rd Week Of June
Verano Holdings Corp.
Verano Holdings Corp. operates as a vertically integrated multi-state cannabis operator in the United States. It engages in the cultivation, processing, wholesale, and retail distribution of cannabis across the United States. Over the last 3 weeks, the company has released some important updates. Back on June 1st, the company announced an exclusive partnership with The Weldon Project's Mission Green.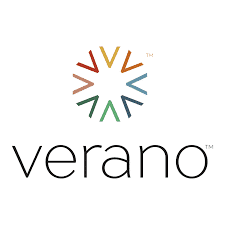 The purpose of this collaboration is to advance the organizations cannabis clemency and advocacy initiatives. Through this partnership, Verano initiated a nationwide fundraising campaign on June 3rd. This campaign will remain active throughout 2022, available exclusively at the Company's retail locations. In more recent company news Verano announced the opening of Zen Leaf Wynnewood. Which is the company's 100th affiliated dispensary in the nation.
Words From The CEO
"Reaching the milestone of operating 100 dispensaries nationwide is a result of the incredible dedication of our Verano team and the enduring loyalty of our valued customers," said George Archos, Verano Founder, and Chief Executive Officer. "We're forever grateful to all our guests and team members for their support throughout this exciting journey, and look forward to celebrating this historic day in the great state of Pennsylvania by serving medical patients at our brand new Zen Leaf dispensary in Wynnewood."
[Read More] Best Canadian Cannabis Stocks Right Now? 3 For Your Watchlist In June
TerrAscend Corp.
TerrAscend Corp. cultivates, processes, and sells medical and adult-use cannabis in Canada and the United States. It produces and distributes hemp-derived wellness products to retail locations; and manufactures cannabis-infused artisan edibles. In the last month, the company has been hard at work. In fact, the company has released a few pieces of news on the matter. The company announced back in May that it has launched the first concentrates in New Jersey.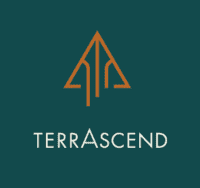 Kind Tree Liquid Live Resin Vape Cartridges and Kind Tree Live Resin Crumble are available exclusively at The Apothecarium Maplewood and Phillipsburg locations. The company also commenced sales of adult-use cannabis-infused edibles under its Valhalla brand. Following this release, the company announced the debut of the Cookies and Gage brand in New Jersey.
Words From TerrAscend Corp.
"We're excited to be launching these influential cannabis brands in the fastest growing adult-use market on the East Coast," said Jason Wild, Executive Chairman of TerrAscend. "Launching Cookies and Gage alongside our Kind Tree and Valhalla brands demonstrates our commitment to offering the best products and experiences in the Garden State."