So far marijuana stocks in September have continued to see more up and down trading. Yes, stocks can only go up or down but with marijuana stocks, the consistency in which recoveries happen is short-lived. However, this month has shown better action all around even with increased volatility. Now, this volatile action has not been all bad as when a decline occurs it's a chance to find top marijuana stocks to buy. It's what you do after to make a profit that will be the strategy to pay attention to. At the moment many marijuana stock traders have had to adapt to a quicker in-and-out style of trading. Meaning that instead of holding for some massive upticks take profits when you see your cannabis stock recovering.
By doing this you can learn control but most important you don't lose money. Now the profits that you could take may not be at the level you hoped for but it is better than taking a loss. When it comes to investing let alone marijuana stocks you want to do your homework on the sector to give yourself an advantage towards seeing better returns. The company below could start to see better trading as a new week is soon to begin.
Marijuana Stocks To Watch In The Stock Market Today
Planet 13 Holdings Inc. (OTC:PLNHF)
Curaleaf Holdings, Inc. (OTC:CURLF)
Planet 13 Holdings Inc.
Planet 13 Holdings Inc. is an integrated cannabis company, engages in the cultivation, production, distribution, and marketing of cannabis and cannabis-infused products for medical and retail cannabis markets in Nevada, the United States. Back on August 15th, the company released its Q2 2022 earnings.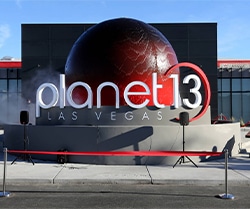 Highlights
Revenues were $28.4 million as compared to $32.8 million, a decrease of 13.5%
Gross profit was $13.8 million or 48.7% as compared to $19.0 million or 57.9%
Net income before taxes of $0.9 million as compared to a net loss of $2.6 million
Net loss of $2.0 million as compared to a net loss of $5.6 million
Adjusted EBITDA of $3.0 million as compared to Adjusted EBITDA of $7.2 million
[Read More] Marijuana Penny Stocks Holding Gains This Month
Curaleaf Holdings, Inc.
Curaleaf Holdings, Inc. operates as a cannabis operator in the United States. It operates in two segments, Cannabis Operations, and Non-Cannabis Operations. The Cannabis Operations segment engages in the production and sale of cannabis through retail and wholesale channels.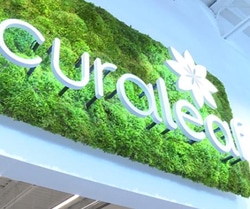 This past week the company announced it has completed its majority stake acquisition of Germany's Four 20 Pharma. With the close of the transaction, Curaleaf has solidified a strategic pathway to acquire complete control of Four 20 Pharma after two years of the commencement of adult use in Germany, which is slated to begin in early 2024.
[Read More] Top Canadian Marijuana Stocks To Watch Last Week Of September
Words From The Company
Boris Jordan, Executive Chairman of Curaleaf, stated, "We are pleased to complete the transaction with Four 20 Pharma and I am personally thrilled to welcome Torsten and Thomas to the Curaleaf family. Our early focus on Europe has given Curaleaf a formidable strategic asset and strong foundation in one of the industry's critical global markets. Curaleaf is the only U.S. MSO uniquely positioned to capitalize on the opportunity."