3 Marijuana Stocks To Buy or Sell In A Volatile Market?
Marijuana stocks have once again started to see some pullback in the market. This is a double-edged sword for some as the drop is a good chance to find top marijuana stocks to buy. The other side is shareholders who are watching the value of their position drop. Now some who watch their position fall continue to add to their position on the pull back. What this does is lower the cost of your position and gives you a better chance at taking profits when a recovery starts to happen. At the moment the sector is still showing volatile trading so those who are able to capitalize should do so.
The advantage you could take in a volatile market is waiting for a pullback to buy the dips. Next which many do and is common is to hold your position until there is a volatile rise. Nevertheless, when it comes to marijuana stocks you should always have a plan and trade that plan unless other variables take hold. When investing in marijuana stocks you want to learn about the sector and how marijuana stocks typically perform.
The moment you have a grasp on the sector it will become a bit easier to take profits in a volatile market. Even as things are a bit up and down shareholders and new investors remain optimistic about future trading. As the 3rd week of August is upon it's possible to see an increase in momentum this upcoming week. The marijuana stocks to watch below are options to consider for next week's trading.
Top Marijuana Stocks To Watch 2022
Green Thumb Industries Inc. (OTC:GTBIF)
Planet 13 Holdings Inc. (OTC:PLNHF)
Verano Holdings Corp. (OTC:VRNOF)
Green Thumb Industries Inc.
Green Thumb Industries Inc. engages in the manufacture, distribution, and sale of various cannabis products for medical and adult use in the United States. During the first week of August, the company reported its earnings.
Q2 2022 Key Mentions
Revenue increased 4.8% sequentially and 14.6% year-over-year to $254.3 million.
First half 2022 revenue increased 19.4% to $496.9 million compared to the first half of 2021.
Eighth consecutive quarter of positive GAAP net income, delivering $24.4 million or $0.11 per basic and $0.10 per diluted share.
Adjusted Operating EBITDA grew 17.4% sequentially to $78.7 million or 31.0% of revenue.
Cash flow from operations of $39.9 million year-to-date.
Planet 13 Holdings Inc.
Planet 13 Holdings Inc. an integrated cannabis company, engages in the cultivation, production, distribution, and marketing of cannabis and cannabis-infused products for medical and retail cannabis markets in Nevada, the United States. Back on August 15th, the company released its Q2 2022 earnings.
Highlights
Revenues were $28.4 million as compared to $32.8 million, a decrease of 13.5%
Gross profit was $13.8 million or 48.7% as compared to $19.0 million or 57.9%
Net income before taxes of $0.9 million as compared to a net loss of $2.6 million
Net loss of $2.0 million as compared to a net loss of $5.6 million
Adjusted EBITDA of $3.0 million as compared to Adjusted EBITDA of $7.2 million
Verano Holdings Corp.
Verano Holdings Corp. operates as a vertically integrated multi-state cannabis operator in the United States. It engages in the cultivation, processing, wholesale, and retail distribution of cannabis across the United States. Recently the company announced the opening of Zen Leaf Clarksburg. This new location makes for the company's fourth West Virginia dispensary and 111th location nationwide.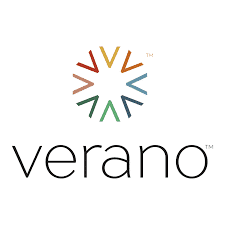 In other news, the company also completed its filing of the June 30th, 2022 quarterly report and refiled financial statements. These financial statements were amended and restated to correct stock compensation expense, tax expense, consolidated entity distributions, and acquisition earnouts. There were no material impacts on total assets or liabilities in any of the periods, but the amendments did result in a reduction in the Company's tax obligation.
Words From The Company
"We're excited to open Zen Leaf Clarksburg, our fourth dispensary in West Virginia, to continue serving the state's growing medical cannabis community," said George Archos, Verano Founder, and Chief Executive Officer. "With the addition of Zen Leaf Clarksburg, we are now well-positioned to serve patients in central West Virginia, and look forward to welcoming the medical cannabis community to experience our patient-centric hospitality and care."