3 Marijuana Stocks Buy In June 2022?
Some marijuana stocks have started to see volatile trading work out in their favor. Over the last few weeks, there have been small amounts of momentum creeping into the sector. Now, this momentum has not impacted every marijuana stock but for the ones, it has this has led to an incline in trading. However even though for some there is a volatile upswing they have followed the same pattern of being short-lived. Nevertheless, it's a good chance to take profits and reload your position once the pullback starts to happen.
Once you see a good company begin to decline in trading that's an indicator that the company could be a marijuana stock to buy. What would make a company that dropped in share price a good stock to add to your portfolio? When it comes to marijuana stocks they tend to fluctuate in price more frequently than others.
Also just because a company sees a drop doesn't mean it is not a good company to invest in. Which holds more truth when it comes to unpredictable trading patterns most cannabis stocks have. But once you do your research and find even in a decline the company is solid getting in at a lower entry-level is key. You want to try your best to buy low and sell as high as you can.
Marijuana Stocks To Watch Right Now In The Market
GrowGeneration Corp. (NASDAQ:GRWG)
Agrify Corporation (NASDAQ:AGFY)
Hydrofarm Holdings Group, Inc. (NASDAQ:HYFM)
GrowGeneration Corp.
GrowGeneration Corp. through its subsidiaries owns and operates retail hydroponic and organic gardening stores in the United States. The company recently released news about a new product launch. Back in May GrowGen debuted Drip Hydro. This product is a complete line of liquid fertilizer blends designed for commercial cultivators.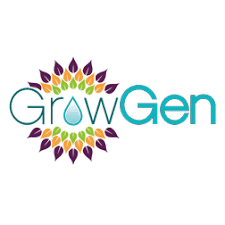 Drip Hydro was developed by Rex Gill, founder of Power Si, the original patented formula of mono-silicic acid for crops, along with Robert (Bear) Masterson, the former owner of The Harvest Company. Drip Hydro was designed to improve quality, reduce costs, and drive consistency. After extensive testing, and great results from some of the best growers in the industry, Drip Hydro ­is now available for all growers to achieve optimal results with every harvest.
Agrify Corporation
Agrify Corporation develops precision hardware and software cultivation and extraction solutions for the cannabis and hemp industry in the United States. At the start of June, the company announced it has expanded its industry-leading portfolio of processing solutions through the launch of its new short path, thin-film distillation system: the CannaBeast 13.

This short path, thin-film distillation system offers cannabis operators unprecedented flexibility and ease of use. Along with the dependability, consistency, and quality when extracting cannabis oil.
Words From The Company
"As cannabis consumption becomes more widely accepted and new markets come online, distilled products, which allow for cannabinoids to be further isolated and recombined for specific, purposeful end-products, will only become increasingly popular," said Raymond Chang, CEO of Agrify.
Hydrofarm Holdings Group, Inc.
Hydrofarm Holdings Group, Inc. together with its subsidiaries, engages in the manufacture and distribution of controlled environment agriculture (CEA) equipment and supplies in the United States and Canada. The company has not released a new update since May 10th. At this time Hydrofarm reported its Q1 2022 earnings.

First Quarter 2022 Highlights
Net sales remained flat at $111.4 million.
Gross Profit decreased to $16.6 million compared to $23.2 million.
Adjusted EBITDA(1)(2) decreased to $3.1 million compared to $9.9 million.
The Company recorded a $3.2 million inventory reserve during the quarter.
Words From The CEO
"Over the past year, our team has strengthened our business through a number of initiatives, including our five acquisitions, the expansion of our distribution and manufacturing footprint, and the creation of new leadership roles.
[Read More] 3 Marijuana Tech Stocks To Watch This Month
Marijuana Stocks And Speculative Buying And Selling
Right now many investors are playing the short game and taking advantage of any quick upticks in trading. Yet there are some who feel a big run is in the works and could soon happen. To elaborate this possible run may feel will happen is all due to the speculation surrounding efforts to end cannabis prohibition. For some people buying the dips and holding till this moment happens is a strategy some are taking. Mainly due to how the sector reacts when positive news on the matter surfaces.
[Read More] 3 Top Marijuana Stocks That May Turn A Profit This Month
The Cannabis Industry And The Impact On The Sector
Outside of the market, the cannabis industry is growing at a rapid pace. From Canada to the United States legal cannabis is becoming bigger and more prevalent globally. This has already created more opportunities for finding jobs and funding social equity programs. In addition, seeing increased revenue has led to some companies expanding operations. Overall the sector has the potential to see more upside as progress continues for the industry.