Marijuana Stocks To Buy Mid-June? These 3 Could Be The Ones To Watch
Many marijuana stocks are still showing a good amount of up and down trading. From this volatile behavior, some have been able to take profits as others have not. Still many feel a change in the sector is soon to come based on a few circumstances. The main one is the fight to enact federal cannabis legislation whether marijuana banking or ending prohibition altogether. Watching the growth and innovation of the cannabis industry reach new heights adds its own value to those looking to invest.
So when a company is doing well outside of the market it shows people that this could be something to watch or buy. Watching a thriving company not do so well in trading does create doubt. Yet it also leads to speculation and preparation. The speculation is about the progress the company has and what will happen in the future. Now the preparation is knowing that a company is profitable but down in trading so it could be a chance to buy and hold.
When companies start to see a decline in trading a good amount of the time it's a window to find top marijuana stocks to buy. Just make sure you do your research before buying anything. You want to give yourself as much of the upper hand as possible which can be done with thorough due diligence. With how things are going in the overall cannabis industry there is much more to be seen. The companies below are several top marijuana stocks to watch in 2022.
Marijuana Stocks For Your June Watchlist
Innovative Industrial Properties, Inc. (NYSE:IIPR)
Power REIT (NYSE:PW)
AFC Gamma, Inc. (NASDAQ:AFCG)
Innovative Industrial Properties, Inc.
Innovative Industrial Properties, Inc. is a self-advised Maryland corporation focused on the acquisition, ownership, and management of specialized properties leased to experienced, state-licensed operators for their regulated medical-use cannabis facilities. In recent news, the company announced it has acquired a Texas property and entered into a long-term lease with Texas Original Holdings, LLC.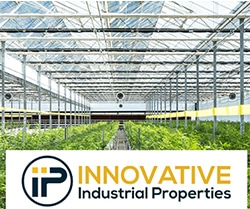 The purchase price for the property was approximately $12.0 million. This figure excludes transaction costs. Which was derived from costs Texas Original incurred to acquire the 25 acres of land and develop the property. With continued innovation and growth hopefully this will lead to better market momentum in the future for the company.
Power REIT
Power REIT is a real estate investment trust (REIT) that owns real estate related to infrastructure assets including properties for Controlled Environment Agriculture, Renewable Energy, and Transportation. On May 10th the company released news in regards to quarterly updates.

Words From The CEO
As our investment platform continues to evolve, we remain focused on sustainable farming solutions by investing in Controlled Environment Agriculture properties in the form of greenhouses. Our legacy is in other sustainable real estate assets and we continue to embrace that ethos. The price for wholesale cannabis has compressed dramatically over the past several quarters, which has had a significant impact on our cannabis tenants. As we work through these headwinds, we are proactively backfilling space and are in active negotiations with replacement tenants. We have also now diversified to add a greenhouse focused on the cultivation of tomatoes."
[Read More] 3 Top Marijuana Stocks To Watch Half Way Through June
AFC Gamma, Inc.
AFC Gamma, Inc. originates, structures, underwrites and invests in senior secured loans, and other types of loans and debt securities. Which are for established companies operating in the cannabis industry in states that have legalized medicinal and/or adult-use cannabis. Back on June 15th, the company released news discussing increasing its dividend for four consecutive quarters.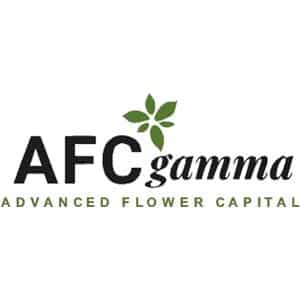 The Board of Directors of AFC Gamma declared a quarterly dividend of $0.56 for the quarter ending June 30, 2022, per outstanding share of common stock, payable on July 15, 2022, to the common stockholders of record on June 30, 2022. The June quarterly dividend represents the fourth consecutive increase of AFC Gamma's quarterly dividend and a 47.4% year-over-year dividend increase. As well this past month the company also reported its Q1 2022 earnings.
Q1 2022 Financial Highlights
Net income of $10.2 million in Q1 2022, or $0.53 per basic weighted average share of common stock
Distributable earnings1 of $11.9 million in Q1 2022, or $0.62 per basic weighted average share of common stock
Paid a dividend of $0.55 per common share on April 15, 2022, for Q1 2022, representing a 10% increase from the prior quarter
Distributable earnings significantly exceeded the declared dividend for the fourth consecutive quarter
Book value of $17.04 per share as of March 31, 2022, an increase of $0.43, or 2.6%, compared to December 31, 2021
[Read More] 3 Top Marijuana Stocks To Buy This Month?
Conclusion Marijuana Investing And Cannabis Stocks
However, right now, there are many companies that continue to display innovation that is pushing the industry forward. From this, it is creating more interest in getting involved in the legal cannabis industry. As people look for ways to invest searching for marijuana stocks could be the easiest way to do so. Unless you have large amounts of money to invest directly with a particular marijuana company. Nevertheless, there is still a good amount of opportunity for those who want to become part of the industry. It is all about finding what makes the most sense to you and what you are looking to accomplish.