Best Cannabis Stocks In Q3 2022
Are the best marijuana stocks currently on your watchlist? After it became known that Schumer had formally proposed the CAOA in the Senate, a number of the top cannabis stocks to watch saw a rise in price. August earnings delivered continued growth for the cannabis business as Congress continues to work on legislation to legalize marijuana. One way cannabis investors are taking advantage of the present growth in the cannabis industry is by trading marijuana penny stocks.
For the benefit of those who are unaware, penny stocks are any stocks that trade for less than $5. For short-term investors, these cannabis stocks, which are known for their extreme volatility in the current market environment, may provide significant returns. Numerous professional traders are currently opening positions in some of the top penny marijuana stocks by taking advantage of the cheaper price points. Let's examine two of the top penny pot stocks for your list in more detail as the overall markets continue to exhibit declines.
[Read More] Cannabis Industry Outlook Trends And News 2022
Cannabis Stocks To Watch In Q3 2022
Jushi Holdings Inc. (OTC: JUSHF)
Planet 13 Holdings Inc. (OTC: PLNHF)
Jushi Holdings Inc.
Jushi Holdings Inc. is a marijuana and hemp business that is expanding its market share in the medical and recreational marijuana industries in the United States. The company's main goal is to supply the US market with a range of branded marijuana and hemp-derived products. Around the country, 34 Jushi-run dispensaries employ the BEYOND/HELLO brand. Jushi also has 31 retail licenses in the US, and its national cannabis dispensary brand, Beyond/Hello, is expanding both online and offline. The business was able to expand its vertically integrated operations into Nevada in April by purchasing NuLeaf Inc.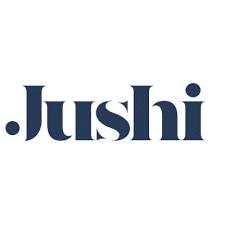 In the first quarter of 2022, Jushi's revenue increased by 48.5 percent to $61.9 million. A gain in adjusted gross profit, which increased by 33.1 percent year over year to $25.5 million, was another positive development for the company. The business recorded a net loss of $14.3 million for the first quarter. The company had $76.2 million in cash and cash equivalents at the end of the quarter, and its adjusted EBITDA, or 1.7 percent of revenue, was $1.1 million. The company's initial cannabis products and brands in Massachusetts during the first quarter of 2022 were the Bank and Sèchè flower strains. Jushi expanded its selection of The LabTM vape and concentrate options in June by releasing a number of products using hydrocarbon extraction. Before the market opens on August 29, the company will announce its financial results for the second quarter of 2022.
JUSHF Stock Performance
JUSHF stock closed at $1.48 on August 22nd down 2.33% in the last five days of trading. Currently, the stock has a 52-week price range of $1.31-$5.53 and is down 48.31% year to date. According to analysts at Tip Ranks JUSHF stock has a 12-month average price target of $3.97 per share. In this case, this represents an upside of 136.24% from its last trading price of $1.48.
[Read More] Top Marijuana Stocks To Watch 4th Week Of August
Planet 13 Holdings Inc.
Planet 13 is well-known for its 112,000-square-foot Superstore dispensary on the Las Vegas Strip. In addition, Planet 13 also opened a megastore, the state's largest cannabis dispensary complex, in Orange County in 2021. Planet 13 is home to two of the largest superstore dispensaries in the world. The Medezin store is a simplified version of the business's main website and has a retail dispensary area. In March, the business finished acquiring California's Next Green Wave through vertical integration.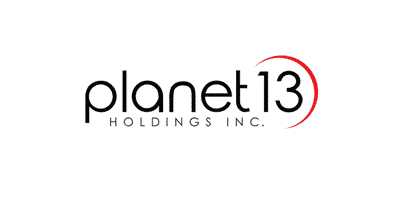 Planet 13 delivered its Q2 2022 results with revenue of $28.4 million, up 10.6% compared to Q1 2022. The company sustained a Q2 2022 net loss of $2.0 million, compared to a net loss of $2.1 million in Q1 2022. Also, Q2 2022 Adjusted EBITDA was $3.0 million. Recently, the company has reportedly signed a lease for its second and third dispensaries, which will open in Florida in May and June. On July 5th, the business finished acquiring a 23-acre Florida property with a 10,500-square-foot building. In addition, Planet 13 is preparing a request to expand its SuperStore in Vegas with a consumption lounge.
PLNHF Stock Performance
PLNHF stock closed on August 22nd at $1.48 down 12.43% in the last five trading days. Currently, the stock has a 52- week price range of $1.08-$5.44 and is down 50% year to date.
[Read More] Top Marijuana Stocks To Watch Before Next Week
Making Better Trades In The Cannabis Sector
Before investing in a company, you should always do your own research. Reviewing financial statements and news releases of potential investment candidates may be the most effective method. As the cannabis sector develops, these may be the best marijuana stocks to buy right now in August.