2 Marijuana Stocks To Buy This Week?
This past week some marijuana stocks were able to see better overall trading. From this upward trading, some feel that it's a sign of what the future trading for the cannabis sector could look like. Yet there are still many marijuana stocks that are feeling the impact of volatile trading. Now when volatile trading does happen depending if the sector is rising or falling can be a positive outcome overall. So when a decline happens it can be a time when someone can look for marijuana stocks to buy. As well when there is an increase in trading most times shareholders take a bit of profit. The thing with the cannabis sector is most companies perform with an inconsistent pattern.
This can make it tough to gauge when it's time to buy or sell or even invest in a particular marijuana stock that trades in such a way. Still many feel that even with more to be seen and done in the cannabis industry that it's still a good investment to make. Legal cannabis globally is growing and thriving at a fast pace. Not to mention the USA cannabis market is making tremendous headway as the largest market in the world. This is also bringing more potential investors into the sector. Just make sure you do your homework and educate yourself on the sector and the right marijuana stocks to watch in the market.
Top Marijuana Stocks To Watch Right Now
Planet 13 Holdings Inc. (OTC:PLNHF)
Greenlane Holdings, Inc. (NASDAQ:GNLN)
Planet 13 Holdings Inc
Planet 13 Holdings Inc an integrated cannabis company, engages in the cultivation, production, distribution, and marketing of cannabis and cannabis-infused products for medical and retail cannabis markets in Nevada, the United States.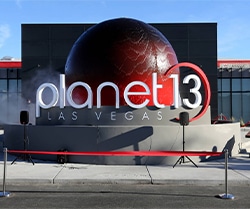 The company also operates licensed cannabis dispensaries; a non-cannabis retail merchandise store and event space; and owns and operates Trece Eatery + Spirits, a coffee shop, and pizzeria. Back on August 15th, the company released its Q2 2022 earnings.
Highlights
Revenues were $28.4 million as compared to $32.8 million, a decrease of 13.5%
Gross profit was $13.8 million or 48.7% as compared to $19.0 million or 57.9%
Net income before taxes of $0.9 million as compared to a net loss of $2.6 million
Net loss of $2.0 million as compared to a net loss of $5.6 million
Adjusted EBITDA of $3.0 million as compared to Adjusted EBITDA of $7.2 million
[Read More] Top Ancillary Cannabis Stocks For Your September Watchlist
Greenlane Holdings, Inc.
Greenlane Holdings, Inc. develops and distributes cannabis accessories, child-resistant packaging, vape solutions, and lifestyle products in the United States, Canada, and Europe. It operates through two segments, Consumer Goods and Industrial Goods. In recent news, the company announced it has regained compliance with Nasdaq listing requirements.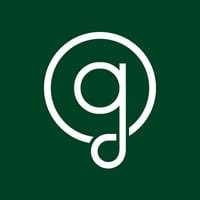 The Nasdaq Stock Market LLC on August 24, 2022, informing Greenlane that it has regained compliance with the minimum bid price requirement under Nasdaq Listing Rule 5550(a)(2).
[Read More] 2 Marijuana Stocks To Watch Over The Weekend
Consequently, Greenlane is now in compliance with all applicable listing standards. Now it's Class A common stock will continue to be listed on The Nasdaq Global Market.