Are These The Best Marijuana Stocks To Buy This Month?
Marijuana stocks are heading into a new month and it could turn out to be a better one. The anticipation for better trading in June has some cannabis stock investors watching the sector closely. However, the overall performance for much of May was still a bit choppy. Although some investors were able to see gains from quick rises in trading. Many of those who do hold shares of marijuana stocks are not all taking profits on these volatile upswings. For one it happens so fast that not all traders can execute in time. The other is waiting for big news about the cannabis industry that will help build more momentum leading to longer inclines in trading.
Now with how up and down the sector has been many continue to buy the dips on any pullback. When the sector does begin to decline it gives people a chance to find the best marijuana stocks to buy. When you can find the lowest entry-level to invest in a company it is good preparation for when a jump in the sector may happen. You want to aim to buy low and sell at the highest price. For some, taking profits off of slight upward movement is enough versus those who wait for bigger climbs.
Investing In Marijuana Stocks And Where To Begin
If you are looking to invest in cannabis stocks in 2022 here are some things to remember. First, you want to create a watch list of potential companies you want in your portfolio. Following this, you want to do your homework on each marijuana stock that you feel will yield better returns. Marijuana stocks trade in an unpredictable sector so people tend to keep an eye out for any changes. Things can happen quickly so during market hours it is always to be as ready as you can be.
Marijuana Stocks For Your June Watch List
Columbia Care Inc. (OTC:CCHWF)
TerrAscend Corp. (OTC:TRSSF)
Acreage Holdings, Inc. (OTC:ACRHF)
Columbia Care Inc.
Columbia Care Inc. cultivates, manufactures, and provides cannabis-based health and wellness solutions, and derivative products. In recent company news, Columbia Care has released its Q1 2022 financial report. Highlights consist of seeing a quarterly revenue of $123 million, an increase of 43% YoY.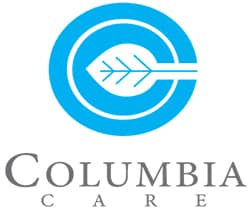 Also, gross profit hit $57 Million, which made for an increase of 68% YoY. The Adjusted EBITDA was $17 Million, an increase of 355% YoY. As well as an Adjusted EBITDA Margin1 of 14%, an increase of 930bps YoY.
Words From The CEO
"The results of the first quarter of 2022 demonstrate how Columbia Care overcame a number of macro-economic headwinds by exercising strong operational discipline. We materially increased our gross and EBITDA margins, as we continued leveraging the scale we have built across our strategic national platform. During the first quarter, we drove a revenue increase of 43% over the prior year, achieved nearly 700 basis points of improvement in Adjusted Gross Margin and more than 930 basis points in Adjusted EBITDA Margin. As our recent capital investments yield enhanced efficiencies throughout the value chain, this will not only allow us to capitalize on our growth opportunities throughout the country, but continue to further improve profitability," said Nicholas Vita, CEO of Columbia Care.
TerrAscend Corp.
TerrAscend Corp. cultivates, processes, and sells medical and adult-use cannabis in Canada and the United States. It produces and distributes hemp-derived wellness products to retail locations; and manufactures cannabis-infused artisan edibles. Over the last several weeks the company has released some important news. On May 12th the company released its Q1 2022 earnings. At this time the company reported net sales of $49.7 million as compared to $49.2 million in Q4 2021.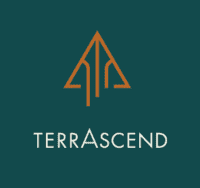 Yet gross profit margins were 30.5% as compared to 42.3% in Q4 2021. Following this release, the company announced the launch of the first-ever concentrates in New Jersey. Kind Tree Liquid Live Resin Vape Cartridges and Kind Tree Live Resin Crumble are available exclusively at The Apothecarium Maplewood and Phillipsburg locations. The company also commenced sales of adult-use cannabis-infused edibles under its Valhalla brand.
[Read More] Best Cannabis Penny Stocks To Buy In June? 4 To Watch This Week
Acreage Holdings, Inc.
Acreage Holdings, Inc. formerly High Street Capital Partners, is a principal investment firm specializing in the cannabis industry. The company Acreage Holdings, Inc. was founded in 2014 and is based in New York, New York. In the company's most recent news the company announced a social equity partnership in Connecticut. The company enters into an equity joint venture with medical cannabis advocate and the founder Kebra Smith-Bolden.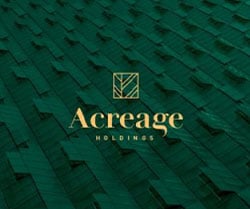 Once approved by the state's Social Equity Council, Acreage will support Smith-Bolden's retail and cultivation operations. In the last several days ACRHF stock has started to rise in trading.
[Read More] Best Ancillary Pot Stocks For 2022
From the 24th to the 31st of May this marijuana stock has shown some up and down trading. Nevertheless ACRHF stock has once again found itself on the upswing. Hopefully with a new month starting ACRHF stock will continue to climb in June.