Investing In The Cannabis Industry For 2022
Are you looking for the best marijuana stocks to buy in 2022? After another choppy session in the market to start the week, many cannabis stocks continue to trade near their newly established lows. As investors continue to see extreme market volatility this year many active traders are using short-term techniques to produce gains. One area that has been known to have short-term potential in this current trading environment is marijuana penny stocks. For those not familiar with penny stocks these are any stocks that trade under the $5 share price.
Cannabis penny stocks have been known to experience significant price fluctuations and, in some cases, make for good day trades and swing trades. At the present time, many active traders have been taking advantage of the lower price points and establishing positions in some of the top penny pot stocks. In May many leading cannabis companies are delivering strong earnings for their first quarter 2022 results. Recent earnings show that the cannabis industry is growing rapidly regardless of hold-ups with federal cannabis reform.
Federal Marijuana Legalization And Pot Stocks To Watch
In addition, in 2022 new attempts at passing federal marijuana legalization and banking are already underway. This summer could have a substantial impact on how top marijuana stocks trade for the rest of the year. With potential gains in the cannabis sector, it could be time to put some penny stocks on watch. Let's look at 3 top US marijuana penny stocks for your list before June.
[Read More] Are These The Best US Marijuana Stocks To Buy Right Now? 3 To Watch Next Week
Best Marijuana Penny Stocks For Your Watchlist Now
TerrAscend Corp. (OTC: TRSSF)
Acreage Holdings, Inc. (OTC: ACRHF)
4Front Ventures Corp. (OTC: FFNTF)
TerrAscend Corp.
TerrAscend is a cannabis company based in Canada and the United States that cultivates and distributes therapeutic and adult-use cannabis. With operations in Pennsylvania, New Jersey, and California, the company is a prominent cannabis operator in the United States. TerrAscend is a cannabis growing and processing company established in Maryland with operations in Canada. The business focuses on the creation and marketing of hemp and cannabis-derived products, as well as artisan cannabis delicacies. In Maryland, TerrAscend has created a Kind Tree-branded product line. Under the Kind Tree name, the Maryland plant now produces 15 strains of flower, and it will soon add vapes and half-gram pre-rolls to the mix.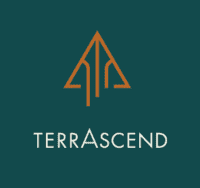 The company reported net sales of $49.2 million during the first quarter of 2022 in May. Additionally, the company had a gross margin of 30.5 percent and an adjusted gross profit margin of 38.4 percent. The company's Adjusted EBITDA was $3.3 million in Q4 2021, down from $11.9 million the previous quarter. On March 10th the acquisition of Gage Growth Corp. in Michigan was completed. On January 5th, TerrAscend announced the hiring of Ziad Ghanem as president and chief operating officer. The company announced the acquisition of Allegany Medical Marijuana Dispensary on April 11th, bringing its total retail presence to 27.
TRSSF stock closed at $3.99 on May 23rd up 9.77% in the last five days of trading. Currently, the stock has a 52-week price range of $3.84-$11.95 and is down 34.75% year to date. According to analysts at Tip Ranks TRSSF stock has a 12-month average price target of $7.18 per share. In this case, this would represent an upside of 79.87% from its last trading price of $3.99.
[Read More] 3 Marijuana Stocks To Keep On Your Radar This Week
Acreage Holdings, Inc.
Acreage Holdings, Inc. is a marijuana grower and retailer with sites around the United States. The company is working on a connection with Canopy Growth Corporation (NASDAQ: CGC) that might lead to an acquisition if the ban in the United States is removed. Both New York and New Jersey have large geographic areas, and their economies are likely to grow at a rapid rate in the coming years. Acreage currently has the most licensed dispensaries in New Jersey, and it plans to finish its cultivation facility there as well. On May 3rd, Acreage completed the sale of an Oregon cultivation and processing plant and expanded its adult-use retail company in Maine.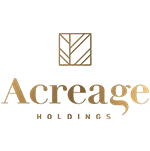 In the first quarter of 2022, Acreage had its fifth consecutive quarter of positive Adjusted EBITDA. The company's total revenues increased by 48% year over year to $57 million. In addition, the gross margin grew to 52 percent in Q4 2021 from 48 percent. Important Acreage has received a $150 million credit facility from AFC Gamma, Inc. (NASDAQ: AFCG) to assist it to accomplish its expansion aspirations.ACRHF stock closed at $1.05 on May 23rd up 5% in the last five trading days. The stock has a 52-week price range of $0.90-$4.847 and is down 37.50% year to date.
[Read More] Best Cannabis Stocks To Invest In Right Now? 3 US Pot Stocks On Watch
4Front Ventures Corp.
4Front Ventures is a California-based cannabis distributor and retailer that specializes in mass-produced, low-cost, high-quality branded cannabis products. The company now provides approximately 25 different cannabis products. Illinois, Massachusetts, California, Michigan, and Washington, to mention a few states, have 4Front dispensaries. 4Front has finished the first phase of a 558k sq. ft. cultivation and manufacturing facility in Illinois. Innovative Industrial Properties, Inc. (NYSE: IIPR) is funding the transaction, which is slated to be completed in Q2 2022.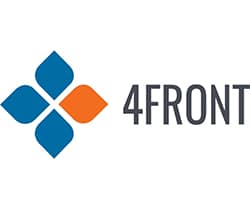 4Front announced financial results for the first quarter of 2022 with systemwide pro forma revenue of $32.4 million. In addition, Q1 2022 Adjusted EBITDA was $9.0 million up 53% year over year. GAAP revenue increased 13% year over year to $26.1 million. Also important in Q1 2022 the company completed the acquisition of New England Cannabis Corporation more than doubling its flower canopy in Massachusetts.
FFNTF stock closed at $0.7164 on May 23rd up 1.10% in the past month of trading. The stock has a 52-week price range of $0.562-$1.41 and is down 29.70% year to date. According to analysts at CNN Business FFNTF stock has a median price target of $1.39 per share. This median estimate would represent an upside of 94.60from its last trading price of $0.72.
Learning To Trade Penny Stocks For Short Term
Marijuana penny stocks are considered a higher risk-reward investment. Before taking a position it's important to do your own due diligence on a company. Researching a company's earnings and press releases can help give you better insight into the best-performing companies in a sector. In addition, learning to read chart patterns and using technical indicators can help increase your success rate in making profitable trades. As investors brace for a drop in the overall markets these could be top marijuana penny stocks to buy for 2022.