Best Marijuana Stocks To Watch In This Market Volatility
Are you looking to find the top marijuana stocks to invest in now? Since the beginning of 2022, several of the largest cannabis companies have experienced significant losses, with new 52-week lows being hit in June. Several of these marijuana stocks started to gain some traction in the first two weeks of the month. A stock market bottom is now forecast in 2022's Q2 or Q3 according to several analysts. This may also be a sign that, like the rest of the market, the cannabis industry is about to see another downturn.
The cannabis industry has seen sharp decreases in a wide range of categories. For day traders and swing traders in 2022, these marijuana stocks might be beneficial in June. In May, several of the largest cannabis companies revealed their first-quarter earnings, which showed strong year-to-date revenue growth. Several of these businesses, however, have lowered their 2022 projection, blaming lower expectations on rising prices and the potential for a recession. Let's take a closer look at three of the best cannabis stocks that traders should watch before July 2022.
[Read More] Top Marijuana Stocks To Invest In Right Now? 3 To Watch At The End Of June
Best Cannabis Stocks To Watch In July 2022
Ayr Wellness Inc. (OTC: AYRWF)
IM Cannabis Corp. (NASDAQ: IMCC)
Lowell Farms Inc. (OTC: LOWLF)
Ayr Wellness Inc.
Florida-based Ayr Wellness Inc. is a sizable cannabis company. The company now has 64 locations nationwide, including 47 dispensaries in Florida. In order to enter Illinois, the company also acquired Herbal Remedies Dispensaries, LLC. The sale of cannabis for adult use on a broad scale in Massachusetts dispensaries has been authorized for Ayr. The company has opened its sixth affiliated, operational dispensary in Pennsylvania. The 86,000 square-foot growing and processing facility owned by Ayr was allowed to open in Arizona in December. On February 15th, the company officially completed the acquisition of Levia Cannabis-Infused Seltzer, signaling a significant development in the beverage industry.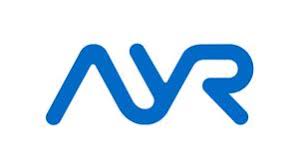 In the first quarter of 2022, the company's revenue increased by 90% year over year to $111.2 million. Additionally, adjusted EBITDA was $19.5 million in the first quarter of 2022, up 6% from the same period the previous year. The business had a $21.1 million US GAAP operating loss in the first quarter of 2022. Ayr anticipates producing Adjusted EBITDA of $250 million, operating income of $100 million, and sales of $800 million in Q4 2022. At the conclusion of the quarter, the company had a cash balance of $78.7 million. In March, AYR introduced Entourage Vape Offerings in Florida. Ayr Wellness said on June 13 that adult-use marijuana would now be available at its three New Jersey dispensaries.
AYRWF Stock Performance
AYRWF stock closed on June 22nd at$5.00 down 2.60% in the past five trading days. Currently, the stock has a 52-week price range of $4.61-$31.60 and is down 66.48% year to date. According to analysts at Tip Ranks AYRWF stock has a 12-month average price target of $18.83 per share. In this case, this would represent an upside of 276.60% from the last price of $5.00.
[Read More] Top Cannabis Penny Stocks Under $2 Right Now
IM Cannabis Corp.
With operations in Israel, Germany, and Canada, IMC is a world leader in the medical and adult-use recreational cannabis industries. The Israeli medical cannabis industry has reportedly reached a significant milestone thanks to the IMC brand, according to the business. IMC is adding medicinal cannabis to its lineup of goods. The business is represented across Europe by Adjupharm, a subsidiary with headquarters in Germany and an EU-GMP-certified medical cannabis distributor. The company also made a key announcement about the completion of a state-of-the-art logistics facility in Germany. Long-term supply chain optimization, including bulk cannabis repackaging, will be made possible for Adjupharm by this facility. Oranim Pharm, a major medical cannabis pharmacy in Jerusalem, was acquired by the company in March.

Revenue increased by 169 percent year over year to $23.6 million in the first quarter of 2022, according to the company's earnings announced in May. Additionally, gross profit before fair value adjustments increased by 67 percent sequentially and by 37% from the first quarter of 2021 to $6.4 million. The company started centralizing the operations of its newly acquired businesses during the first quarter after completing four significant acquisitions in Israel, including the largest retail and online pharmacy company in the nation as well as a trade and distribution center with an IMC-GDP license. In December, IMC introduced premium Canadian cannabis cultivated indoors for the first time to Germany under the WAGNERS Brand.
IMCC Stock Performance
IMCC stock closed at $0.6819 on June 22nd down 38.21% in the last month. The stock has a 52-week price range of $0.651-$5.48 and is down 79.10% year to date. According to analysts at CNN Business IMCC stock has a median price target of $4.81 per share. In this case, this would represent an upside of 618.06% from its last trading price of $0.6819.
[Read More] 4 Top Marijuana Stocks For You List In June 2022
Lowell Farms Inc.
Cannabis business Lowell Farms Inc. is in California and is expanding its market share swiftly. The company's main goals are to develop creative production capabilities, artisan craft cannabis farming, an award-winning portfolio of licensed cannabis brands for cannabis consumers, as well as creative production capabilities. With Ascend Wellness Holdings, the business has reached a licensing deal. In order to provide Massachusetts and Illinois dispensaries with the Lowell Smokes brand, the two businesses will work together. The Lowell Smokes brand will expand to Michigan, Lowell and Ascend announced in November. The well-known Lowell Smokes pre-roll packages will also be available in Illinois, claims the company.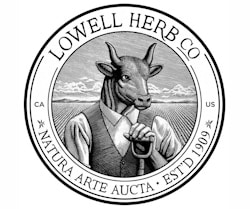 With revenue of $12.4 million, up 13% from the first quarter of 2021, Lowell Farms released financial results for the first quarter of 2022. CPG sales climbed by 10% sequentially, mostly due to higher pre-roll and packaged flower sales revenue. Additionally, the gross margin was 12.7% in the first quarter as opposed to negative 12.3% sequentially and negative 13.4% annually. The business lost $4.1 million in the first quarter as opposed to $10.0 million in the previous period. The company finished a month-long purchase of Canadian company All Good Collective's automated pre-roll manufacturing capabilities in May.
LOWLF Stock Performance
The shares of LOWLF closed at $0.2511, on June 22nd down 8.34% in the past five trading days. The stock is now trading in a 52-week price range of $0.187-$1.38 and is down 23.05% in the past month.
Top Cannabis Stocks Before July
At the present time, finding the best opportunities in the market may be easier by investigating a company's financials and press releases. Before selecting a position, it's important to do your own research on a company. It could be helpful to use chart patterns and technical indicators to generate more profitable trades. Current market circumstances could be favorable for short-term traders right now. Knowing a range of trading strategies may be helpful during a slump. In June 2022, these may be some of the best marijuana stocks to include in your portfolio right now.