Best Cannabis Penny Stocks Mid September
Are you trying to find the best marijuana stocks to buy now that the market is still erratic? In a market environment like this one, when gains seem to be followed by bigger losses, investing for the long term becomes challenging. One approach to benefit from the current market volatility is through short-term trading. The cannabis stocks with the best risk-reward ratios are often cannabis penny stocks.
The markets for the rest of September may be impacted by today's release of core CPI data. The current issue is whether the leading marijuana stocks will experience further losses. Delays in US federal cannabis legislation have frequently resulted in major losses for the cannabis industry. The intensified efforts to achieve legislation abolishing the federal cannabis prohibition are what has caused the current rise in the top cannabis stocks.
Federal cannabis law delays have hurt the US cannabis business, which brings in billions of dollars annually. Top cannabis stocks hit fresh lows in July, and the market began to recover. Investors may be able to profit from the market's present momentum by utilizing the sector's recovery. These could be the 2 top marijuana stocks to watch in September.
[Read More] 2 Marijuana Stocks To Watch Over The Weekend
Top US Cannabis Stocks For Mid-September Watchlist
Jushi Holdings Inc. (OTC: JUSHF)
Planet 13 Holdings Inc. (OTC: PLNHF)
Jushi Holdings Inc.
Jushi Holdings Inc. is a cannabis and hemp business that is expanding its market share in the medical and recreational marijuana industries in the United States. The company's main goal is to supply the US market with a range of branded marijuana and hemp-derived products. Around the country, 34 Jushi-run dispensaries employ the BEYOND/HELLO brand. Jushi also has 31 retail licenses in the US, and its national cannabis dispensary brand, Beyond/Hello, is expanding both online and offline. The business was able to expand its vertically integrated operations into Nevada in April by purchasing NuLeaf Inc.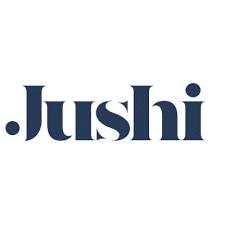 In the first quarter of 2022, Jushi's revenue increased by 48.5 percent to $61.9 million. A gain in adjusted gross profit, which increased by 33.1 percent year over year to $25.5 million, was another positive development for the company. The business recorded a net loss of $14.3 million for the first quarter. The company had $76.2 million in cash and cash equivalents at the end of the quarter, and its adjusted EBITDA, or 1.7 percent of revenue, was $1.1 million. During the first quarter of 2022, the company's initial cannabis products and brands supplied in Massachusetts were the Bank and Sèchè flower strains. Jushi expanded its selection of The LabTM vape and concentrate options in June by releasing a range of products using hydrocarbon extraction.
JUSHF Stock Performance
JUSHF stock closed at $1.6487 on September 12th down 3.57% in the last five days of trading. Currently, the stock has a 52-week price range of $1.31-$5.53 and is down 49.26% year to date. According to analysts at Tip Ranks JUSHF stock has a 12-month average price target of $2.87 per share. In this case, this represents an upside of 74.23% from its last trading price of $1.6487.
[Read More] 3 Marijuana Stocks That Could Soon See A Change In Trading
Planet 13 Holdings Inc.
Planet 13 is well-known for its 112,000-square-foot Superstore dispensary on the Las Vegas Strip. Additionally, in 2021 Planet 13 built a megastore in Orange County, the largest cannabis dispensary facility in the state. On Planet 13, there are two of the largest superstore dispensaries in the entire world. The Medezin store is a simplified version of the company's main website and includes a retail dispensary area. The business employed vertical integration to complete the purchase of California's Next Green Wave in March.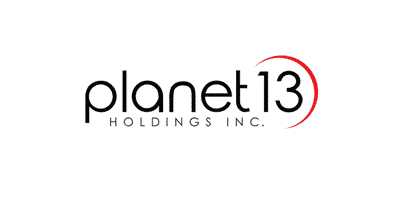 Planet 13 generated $28.4 million in revenue for the second quarter of 2022, up 10.6% from the first quarter. In contrast to the net loss of $2.1 million in Q1 2022, the company lost $2.0 million in Q2 2022. Additionally, Q2 2022 adjusted EBITDA was $3 million. The company is claimed to have just signed a lease for its second and third dispensaries, which will open in Florida in May and June. On July 5, the business was successful in purchasing a 23-acre Florida site with a 10,500-square-foot building. In addition, Planet 13 is putting together a request to expand its SuperStore in Vegas to include a consumption lounge.
PLNHF Stock Performance
PLNHF stock closed on September 12th at $1.36 down 1.45% in the last five trading days. Currently, the stock has a 52- week price range of $1.08-$5.00 and is down 54.05% year to date. According to analysts at CNN Business PLNHF stock has a 12-month forecast median target of $2.33 per share. In this case, this would represent an increase of 71.36% from its last trading price of $1.36.
[Read More] Best Canadian Cannabis Stocks To Watch 3rd Week Of September
Trading Marijuana Penny Stocks In 2022
There are a number of potential factors that might occur in the following months, and as a result, these cannabis stocks may gain traction into 2022. Examining their financials and press releases might make it easier to identify the greatest cannabis companies on the market. Many active traders are actively buying in the leading cannabis companies on a short-term basis, taking advantage of the current market volatility. Before establishing a position, use technical indicators and chart patterns to identify the best settings. Finding profit-taking opportunities and increasing your chances of making profitable trades are both possible by doing this. As September continues to show momentum for top marijuana stocks, these may be some of the top cannabis stocks to watch this month.