Best Cannabis Stocks In The US For 2022
As marijuana stocks continue seeing momentum in the market should investors start positions in May? With the overall market beginning the year with one of the worst starts in decades top cannabis stocks put in fresh lows this month. But in this week's trading, many top pot stocks began to see percentage gains in the last couple of sessions. US MSOs have been experiencing declines for more than a year and could have potential upside as new attempts to end federal prohibition take place.
In August Senate Majority Leader Chuck Schumer is expected to introduce the CAOA in Congress. In addition, the House has already begun attempts to pass the SAFE Banking Act and the MORE Act in the first half of the year. Although some of these legislations have been met with rejection in the Senate on pass attempts, they could add momentum to the best marijuana stocks to buy in 2022.
In the US many leading cannabis companies continue to deliver strong revenue growth in the first quarter of 2022. Although on the federal level nothing has been done as far as federal cannabis reform the industry has grown rapidly throughout the states. In addition, US MSOs have become the top revenue producers in the world in the last few years. Performing better than the Canadian LPs since the pandemic. As we continue to see potential in the market in May let's look at 3 top US marijuana stocks for your list right now.
[Read More] 3 Top Ancillary Marijuana Stocks For 2022
Best US Marijuana Stocks To Watch Right Now
 Trulieve Cannabis Corp. (OTC: TCNNF)
Ayr Wellness Inc. (OTC: AYRWF)
Cansortium Inc. (OTC: CNTMF)
Trulieve Cannabis Corp.
Trulieve Cannabis Corp. is a high-performing cannabis company with operations in 11 states and the greatest share of the Florida cannabis industry. In April, the company established its 115th dispensary in the state. The company is one of the market leaders in the United States, with 164 retail dispensaries. In addition, the company has a 4 million square foot cultivation and processing capacity. Trulieve has been granted a production license in Georgia, allowing it to expand its presence in the Southeast cannabis market. In addition, the company opened its first dispensary in Massachusetts, laying the groundwork for future expansion. The business purchased a 64,00 square foot growing facility near Phoenix on February 15th, boosting its production capacity in the southwest. On April 27th the company closed the acquisition of Greenhouse Wellness West Virginia Dispensaries LLC expanding its presence in West Virginia.

On May 12th Trulieve started the year with record first quarter 2022 results. In general, the company produced a record first quarter 2022 revenue of $318.3 million up 64% year over year. The company's first-quarter 2022 cash flow from operations came in at $45.1 million and has a cash balance of $267 million. At the present time, the company has an industry-leading retail network of 162 dispensaries and over 4 million square feet of cultivation and processing capacity. Trulieve produced a gross profit of $178.2 million and a GAAP gross margin of 56% in Q1 2022. Also important, the company sustained a net loss of $32 million improving 55% sequentially. In Q1 2022 the company saw an Adjusted EBITDA of $105.5 million or 33.2% of revenue.
TCNNF Stock Performance
TCNNF stock closed on May 17th at $14.51 up 4.35% in the past five trading days. Currently, the stock has a 52-week price range of $12.72-$40.30 and is down 44.23% year to date. According to analysts at Tip Ranks TCNNF stock has a 12-month average price target of $45.81 per share. In this case, this represents an upside of 215.82% from its last trading price of $14.51.
[Read More] 3 Marijuana Stocks To Watch In Mid May That Could Soon See Better Trading
Ayr Wellness Inc.
Ayr Wellness Inc. is a large-scale cannabis company based in Florida. The company now has 47 dispensaries in Florida, with a total of 64 sites around the country. In addition, Herbal Remedies Dispensaries, LLC was purchased, allowing the company to expand into Illinois. On a large scale, Ayr has been granted permission to sell adult-use cannabis in Massachusetts dispensaries. The Kynd premium flower made its debut in Arizona in October. In Pennsylvania, the company has launched its sixth associated functioning dispensary. Ayr received permission to open its 86,000-square-foot growing and processing plant in Arizona in December. The company finalized the acquisition of Levia Cannabis-Infused Seltzer on February 15th, marking a significant stride forward in the industry.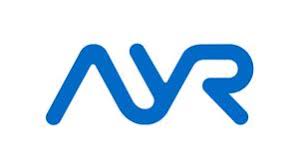 On March 17th, the company revealed its fourth-quarter and full-year 2021 results. In the fourth quarter, AYR reported $111.8 million in revenue, up 16 percent year over year, and $26.1 million in Adjusted EBITDA. In the fiscal year 2021, the company estimates $357.6 million in sales and $98 million in Adjusted EBITDA. AYR also disclosed a fourth-quarter US GAAP operating loss of $13.8 million and a full-year 2021 operating loss of $56 million. On March 25th, AYR announced the launch of Entourage Vape Offerings in Florida. Before the market opens on May 26th, the company will release its first-quarter 2022 results.
AYRWF Stock Performance
AYRWF stock closed on May 17th at $5.00 up 5.04% in the past five trading days. Currently, the stock has a 52-week price range of $4.61-$31.87 and is down 67.06% year to date. According to analysts at Tip Ranks AYRWF stock has a 12-month average price target of $30.01 per share. In this case, this would represent an upside of 500.20% from the last price of $5.00.
[Read More] Best New Jersey Marijuana Stocks To Buy? 4 To Watch Right Now
Cansortium Inc.
Cansortium Inc. is a cannabis company based in Florida that focuses on high-quality cannabis. The corporation now has operations in Texas, Michigan, and Pennsylvania. With a $90 million loan and stock agreement, Cansortium is expanding its reach in Florida and Pennsylvania this year. The company just opened a dispensary in Fruitland Park, Florida. Cansortium has 27 dispensaries in Florida, making it the largest dispensary chain in the state. Under the Fluent brand, Fluent offers a wide selection of high-quality dried flower, consumables, full-spectrum extracts, cartridges, and lotions.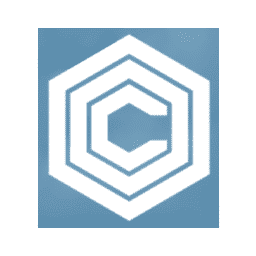 On May 2nd, the business announced preliminary unaudited Q4 and full-year 2021 profits. Cansortium's full-year sales in 2021 were $63.7 million, up 22% from the previous year. For the entire year, adjusted EBITDA climbed by 90% to $19.6 million. In Q4 2021, the company generated $16.5 million in revenue and $5.1 million in adjusted EBITDA. Thanks to Cansortium's Florida cultivation, Fluent in Homestead and Sweetwater now has more greenhouse facilities. On May 17th, CNTMF stock finished at $0.1601, down 44.85% in the last month. The stock is now trading in a 52-week price range of $0.154-$1.20 and is down 76.11 percent year to date.
Top Florida US Cannabis Companies To Watch In 2022
In Florida, the cannabis market is still waiting for a recreational market to open. Regardless the medical cannabis market has performed extremely well in the past 2 years. Before investing in cannabis stocks, it's important to do your own research on a company. Looking into a company's press releases and financial statements can help you find the best-performing companies to invest in. In 2022 there are a few possible catalysts that could revive cannabis stocks in the market. On the federal level, any cannabis reform legislation that gets passed into law could be a potential momentum creator for top marijuana stocks.  As the cannabis sector experiences gain these could be top marijuana stocks for your watchlist right now.