Best Cannabis Stocks For Q1 2022
Ahead of a busy week of earnings and a Fed meeting top marijuana stocks are experiencing new lows in the market. This downtrend to start the year has established new lows for most of the best cannabis stocks to buy. In the US leading cannabis companies have continued to expand across the growing market. As new states continue to establish legal medical and adult-use markets many companies are using M&As to expand their footprint in the market. This week South Carolina announced it would be voting on legislation to legalize medical marijuana in the state.  Other states like New York and New Jersey are getting their recreational markets in place which will add significant growth to the US market.
As the overall markets continue to experience increased volatility top pot stocks could be trading at discount prices for cannabis investors. In general, making a watchlist of top marijuana stocks to start 2022 could be a way to keep track of their movement in the market. Some US cannabis companies are setting new lows this week and could be in reversal territory. Although most pot stocks have priced in the possibility of not achieving any change in federal cannabis policy there is still a chance, we see some form of federal cannabis reform in 2022. In general, this would be a significant catalyst for cannabis stocks if we see a bill pass some time this year.
Investing In Pot Stocks And Establishing Better Trades
Before making any investments it's important to always do your own research on a company. Looking into a company's financials and press releases can allow you to find the best-performing companies. In addition, looking at how a pot stock behaves in the market can help you establish the best entry for your position. As we start another volatile week for marijuana stocks let's look at 2 top US cannabis stocks for your 2022 watchlist.
[Read More] 2 Marijuana Stocks To Watch That Will Keep You On Your Toes

Top US Cannabis Stocks To Watch Before February 2022
Ayr Wellness Inc. (OTC: AYRWF)
Columbia Care Inc. (OTC: CCHWF)
Ayr Wellness Inc.
At the present time, Ayr Wellness Inc. is a cannabis company with a large presence in Florida. The company now has 44 dispensaries in Florida and a total of 61 outlets around the country. In addition, Herbal Remedies Dispensaries, LLC was acquired, allowing the company to access the Illinois market. Ayr was granted a temporary license to sell adult-use cannabis in Massachusetts dispensaries. Kynd premium flower was released in Arizona in October. In Pennsylvania, the company also launched its sixth associated functioning dispensary. Ayr gained clearance to open its 86,000 square foot Arizona growing and production plant in December.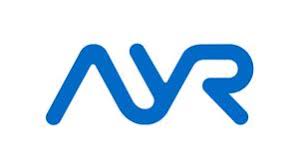 Ayr reported profitability for the third quarter of 2021 in November, with sales of $96.2 million, increasing 111 percent year over year. In general, the company's adjusted EBITDA increased by 40% year over year to $26 million. Ayr had an operating loss of $8.9 million under US GAAP, which included a one-time charge of $34.9 million and non-operating adjustments of $8.9 million. In addition, the business forecasted over a 10% sequential increase in Q4 2021 and a flat Adjusted EBITDA from Q3 to Q4. Ayr's Adjusted EBITDA target for 2022 has been lowered to $250-$300 million, but its sales target has remained unchanged at $800 million.
AYRWF Stock Performance
AYRWF stock closed on January 24th at $15.07 up 17.46% in the past month. Currently, the stock has a 52-week price range of $12.16-$37.50 and is down 48.55% in the last six months. According to analysts at Tip Ranks AYRWF stock has a 12-month average price target of $37.96 per share. In essence, this would represent an upside of 151.83% from its last trading price of $15.07.
[Read More] Best Canadian Marijuana Stocks To Buy? 2 To Watch In 2022

Columbia Care Inc.
In the state of New York, Columbia Care Inc. is poised for tremendous expansion. The business just bought a 34-acre cultivation location on Long Island, giving it one of the largest cannabis footprints on the East Coast. Columbia Care now runs 130 locations in 18 US markets, including 99 dispensaries and 31 growing and production facilities. In October, the company established its first site in Missouri, a Cannabis Dispensary. The business revealed this month that it has established its third gLeaf dispensary in Virginia. Columbia Care also announced in November that heavyweight champion Mike Tyson's highly awaited Tyson 2.0 Cannabis brand will be coming to Colorado. On December 8th the company announced a rebranding in the Florida market and its retail locations. The company will soon launch its new Cannabist retail design and experience.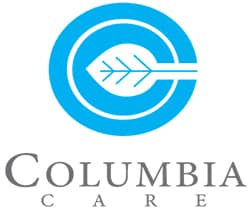 Columbia Care reported record quarterly sales of $132 million in the third quarter of 2021, up 144% year over year. In general, the firm reported a record quarterly Adjusted gross profit of $64.5 million, up 205 percent over the previous quarter. The firm also generated a record Adjusted gross margin of 49 percent and record Adjusted EBITDA of $31 million, up 634 percent year over year. The company raised its projection for 2021 to $470-$485 million in revenue and $85-$95 million in Adjusted EBITDA. The company gained state authority in September to rename its retail footprint across all its 14 Florida sites.
CCHWF Stock Performance
CCHWF stock closed on January 24th at $2.89 down 10.92% in the past five trading days. Currently, the stock has a 52-week price range of $2.62-$7.89 and is down 40.26% in the past six months. According to analysts at Tip Ranks CCHWF stock has a 12-month average price target of $11.14 per share. In this case, this would represent an upside of 285.40% from its last trading price of $2.89.
[Read More] The Best US Marijuana Stocks To Watch In 2022 Right Now