Top Marijuana Stocks To Watch After Mothers Day Weekend
As of the close on May 6th marijuana stocks began to rally. At the end of the day, there was much going on in the market. As well as a speech Senate Majority Leader Chuck Schumer gave during an NYC legalization rally. Schumer spoke on how he is working with other legislation to finally put an end to cannabis prohibition. This news created some action in the market before the final bell. The speculation on what may happen if and when prohibition comes to an end is what has been fueling most upswings. Still, there is nothing set in stone and anything can happen.
But with how low the sector has been trading that end-of-day recovery was profitable for some. Now with a new week soon to start there is a possibility we see this upward push continue. Yet there is also a chance that the market dips back down as people wait to see what will come of federal cannabis reform. If the sector does dip back down then it will be another time to find top marijuana stocks to buy.
Will Marijuana Stocks Continue To Rise This Week?
As mentioned above the sector has been in the red for some time so this rally allowed some much-needed gains. Also, it gave some investors hope for the future of investing in marijuana stocks. For those who are still buying the dips and searching for the right marijuana stocks, there are some things to know. First, you want to build a marijuana stock watchlist for potential companies you may want to invest in. Next, you should research all you can on the companies from current and past updates as well as trading history and financials. This will give you good insight as to whether the company is a good fit for your investment portfolio. The companies below are some marijuana stocks to watch this upcoming week.
Top Marijuana Stocks To Watch 2022
Planet 13 Holdings Inc. (OTC:PLNHF)
Jushi Holdings Inc. (OTC:JUSHF)
Planet 13 Holdings Inc.
Planet 13 Holdings Inc. is an integrated cannabis company, that engages in the cultivation, production, and distribution, of cannabis products. As well as the marketing of cannabis and cannabis-infused products for medical and retail cannabis markets in Nevada, the United States. This past Wednesday the company announced the expansion of STIIIZY partnership with a new shop in shop at the Las Vegas superstore.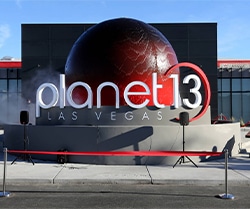 This past week like many other cannabis stocks PLNHF stock began to rise from the rally in the sector. Now for PLNHF stock on the 4th of May the company started to see a rise in momentum. However, it wasn't until that Friday that trading picked up in a major way. This uptick gave shareholders a chance to see much-needed gains. With a new week of trading ahead shareholders remain positive that PLNHF stock can further its recovery in May.
[Read More] Best Marijuana Stocks To Buy In May 2022? 5 Top US MSOs For Your List Now
Jushi Holdings Inc.
Jushi Holdings Inc. is a vertically integrated cannabis company, that engages in the cultivation, processing, retail, and distribution of medical and adult-use products. It focuses on building a portfolio of cannabis assets in various jurisdictions in Pennsylvania, Virginia, Ohio, Illinois, California, Nevada, and Massachusetts. In recent news, the company announced it will be participating in several conferences and events this month. The A.G.P.'s Spring Cannabis Consumer Conference was held on May 3, 2022.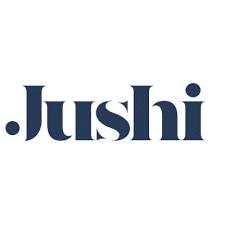 Next is the Canaccord Genuity 6th Annual Cannabis Conference is being held on May 11, 2022. Following this is the Wolfe Research Consumer Conference is being held on May 12-13, 2022. And last is the MJ Unpacked is being held on May 18-20, 2022. In the last 2 weeks of trading, JUSHF stock has started to see a recovery in the market.
[Read More] 2 Marijuana Stocks That Could Soon Recover This Month
Much of this recent uptick is due to the rally on May 6th however it's possible to see this marijuana stock further its climb this month.